We recently announced the formation of the Unified Tournament Circuit, a new regional circuit for Warhammer 40k and Age of Sigmar which covers the area between Virginia and Newfoundland. In case you missed our announcement, you can find it here.
AoS standings are Live
Before we dive into the results this week we have a bit of news! UTC standings for Age of Sigmar are now live (and no longer mingled in with 40k results). You can view them over on the UTC standings page – just click on the "Age of Sigmar tab," then congratulate Thomas Ling and the rest of the Tough Crowd team for currently being on top of the standings… before you vow to unseat them by enacting your future reign of terror.
This past weekend had two GTs and three RTTs:
The Capital Clash Spring '23 (40k)
The Really Good GT (AoS)
Warhammer 40k RTT: 40Rock (40k)
GTA40k Spring Clash (40k)
YHP Alexandria AoS RTT (AoS)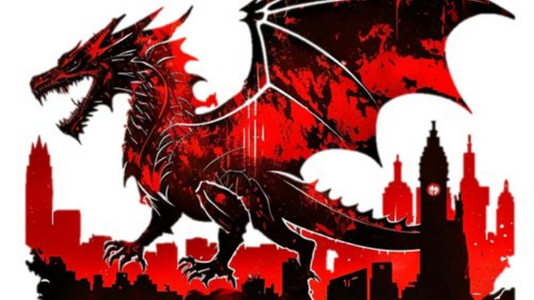 The Capital Clash Spring '23 GT (40k)
34 players met up for this 5-round GT in Gatineau, QC over the weekend to compete for top honors. You can read more about the event in this week's Competitive Innovations in 9th, where the finals saw Josh Crowe's Mechanized Goffs squaring off against Jean Masson's Daemons in a match that would end in a 10-10 draw.
6 players finished with 4 wins or better:
Josh Crowe – Orks – Mechanized Goff Pressure.
Jean Masson (CanHammer) – Chaos Daemons – Two big monsters (Kairos and Bloodthirster) supported by Flamers and Fiends.
François Lalonde (CanHammer) – Iron Hands – Triple desolation squads.
Zach Comeau (Stat Check) – Astra Militarum – Quick list with lots of russes and rough riders.
Ridvan Martinez (Art of War) – Drukhari – Hilarious Red Grief action with lots of Wyches riding in a full trio of Tantali.
Jack Morris (Stat Check) – World Eaters – Invocatus Eightbound spam.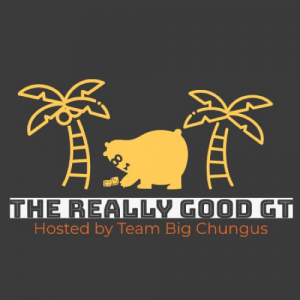 The Really Good GT (Age of Sigmar)
This 58-player five-round GT was the first ever hosted by Team Big Chungus and was a smashing success. You can watch the streamed coverage of the event here. We wrote more about the final matchup an lists at the event over on our Competitive Innovations in the Mortal Realms this week, so if you want more detail on Emma's or Jacob's lists, head over there to read it.
Emma Mangels (Harambe's Heroes) -Vyrkos Dynasty running tons of zombies.
Jacob Brandon (Max Value) – Allherd Beasts of Chaos running a Ghors on Tour tarpit-style army.
Carl Ong (Tough Crowd) – Kharadron Overlords: This Urbaz list retains the 15 Thunderers and an Ironclad with buff pieces core, but runs two Gunhaulers for it's battleline and says 'lol' at the very idea of running Arkanauts even as a screen
Michael Vagenos (Tough Crowd) – Slaves to Darkness: The Ravagers Archaon build that was speculated on when the book came out late last year is finally hitting the tables, spamming a lot of Splintered Fang
William Hatch (Team Big Chungus) – Soublight Gravelords: See showdown
Kaleb Walters (Bottom Table Bullies) – Ossiarch Bonereapers: 15 Deathriders and 20 Mortek make up the core, with double Mortarch and a Harvester helping this Crematorians recursion list work
Nicholas Walters (Bottom Table Bullies) – Ironjawz: Bloodtoof piggy spam, with 10 Brutes
Joe Shoemaker (Bottom Table Bullies) – Ironjawz: Bloodtoof piggy spam, with slightly more piggys and 10 Ardboyz
Warhammer 40k RTT: 40Rock (40k)
This 20-player, 3-round RTT was part two of a three-part RTT series for Arks of Omen, hosted by the Carcosa Club in Greenpoint, Brooklyn. Evan Tomchin took the gold at this event, running a relatively standard Eightbound-heavy World Eaters list with Invocatus.
Evan Tomchin (Carcosa Club) – World Eaters
Nick De Veaux (Carcosa Club) – Drukhari
Gavin Kelly (Carcosa Club) – Astra Militarum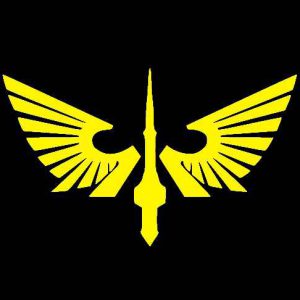 GTA40k Spring Clash (40k)
The rare Sunday RTT, 22 players showed up to rumble for this 3-round RTT. Ultimately Nicholas Redford of Team GTA40k took home the gold running a World Eaters list with two quad heavy bolter rapiers.
Nicholas Redford (GTA40k) – World Eaters
Chase Bandl – Black Legion
David Paton (Short King Irregulars) – Leagues of Votann
YHP Alexandria AoS RTT (AoS)
This 19-player 3-round RTT was held in Alexandria, VA and would eventually see JB Brock of team JB5 take the top spot after defeating William Harris in round 3. Brock was running Blades of Khorne.
JB Brock (JB5) – Blades of Khorne
Rye Anderson (TILT) – Soulblight Gravelords – Legion of Blood
John Brock (JB5) – Idoneth Deepkin
Final Thoughts
That wraps up this week's results but stay tuned for our preview for the weekend's events on Friday. Until then, if you have any questions or feedback, drop us a note in the comments below or email us at contact@goonhammer.com.