A few weeks ago we announced the formation of the Unified Tournament Circuit, a new regional circuit for Warhammer 40k and Age of Sigmar which covers the area between Virginia and Newfoundland. In case you missed our announcement, you can find it here.
Every week we take a look at the events that ran in the prior weekend (here) and look ahead to the ones happening in the upcoming weeks.
You can find the full calendar of UTC events here.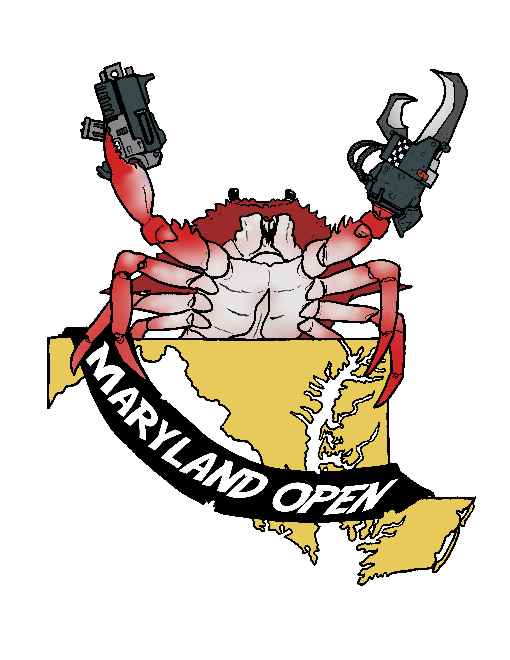 The 2023 Maryland Open (Warhammer 40k)
The largest UTC event of the weekend is this 150-player, 6-round Warhammer 40k tournament. It's the marquee event of the year for Tables and Towers, the store hosting the event. Prizes include the store's famous Primarch trophies as well as a Golden Ticket to the World Championships of Warhammer.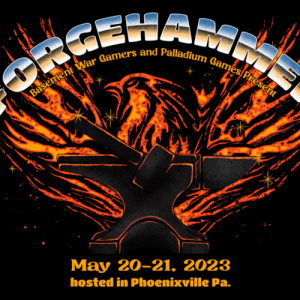 Forgehammer GT (Warhammer 40k)
5-round, 32-player GT for Warhammer 40k presented by Palladium Games and BWG. The event uses Games Workshop-style terrain (but not an exact replica) hosted by Palladium Gaming. Doors open at 10am.
Warhammer 40,000 Strike Force Tournament
This 3-round RTT is being held at Fortress of Gaming and features prizes for top finishers and best painted.
May of Might and Magic (AoS)
This 3-round, 20-player RTT for Age of Sigmar is our lone AoS UTC even this weekend still has spaces left!
Webway Games May RTT (40k)
This 3-round, 32-player RTT for Warhammer 40k still has 3 tickets left.
The Battle Standard May 40k RTT
This is a 3-round RTT hosted by the Battle Standard Staff.
Pre-Fal-Con Prep RTT
This 16-player, 3-round RTT for Warhammer 40k is a great opportunity to get lists nailed down before submission to the Fal-Con GT in June.
May 21, 2023
Sector Cville May Arks of Omen RTT (Charlottesville, VA) – This 16-player, 3-round RTT takes place on Sunday. There's still 1 ticket left.
On the Horizon
May 27, 2023
Ironweld (Wakefield MA) – Ironweld is coming up and it's one of the biggest events in the New England Circuit, with 64-player GTs for Age of Sigmar and Warhammer 40k.
June 3, 2023
Have any questions or feedback? Are you a TO interested in joining the circuit? Drop us an email at contact@goonhammer.com.