The first competitive season for 40k has arrived, with War Zone: Nachmund giving us new points, missions, secondary objectives, and rules to contemplate. These rules represent a major shake-up for competitive 40k and to help you make sense of it all, we're going through each faction and talking about how things have changed for them and how they might compete.
For some additional commentary and insight, we've invited Michael Pestilens of the Warphammer blog to give his thoughts on the faction.
Faction Overview
Chaos Daemons have fallen very far, very quickly in 9th edition. After starting the edition as one of the game's top factions, their increasingly outdated codex, combined with some nerfs via point increases on key units, have dropped them right into the bottom tiers. They've seen some success in soup lists that combine them with Death Guard, Thousand Sons, or Chaos Space Marines, and occasionally under the direction of Be'lakor, but as a standalone faction they haven't had much juice recently. 
Mike: Most frustratingly for Daemons players, there is basically only one competitive list: Keepers + Be'lakor. It's a fun list, but almost everything else that players want to experiment with is clearly overcosted. 
Coming into Nachmund, they needed some real help…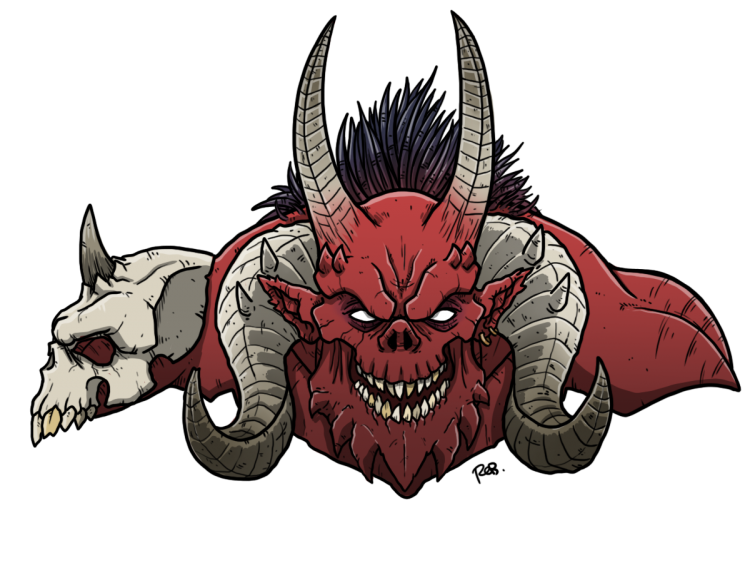 The Points Changes
…which they didn't get. As we mentioned in our Munitorum Field Manual points review, the changes to the Daemons faction seem astonishingly misguided. The Lord of Change and Nurglings got nerfed with a second set of point hikes – +10 on the LoC and +3 on Nurglings, while Be'lakor also caught a nerf, going up 20 points. The small upside here was a set of drops on flesh hounds (-2), seekers (-2), and Soul Grinders (-15), but the big winner here are Flamers, who dropped 3 points per model and are now one of the best units in the army. 20 points per model for an AP-1 flamer with T4, 2 wounds, a 4+ invulnerable save and a 12" movement is a solid deal, particularly when they can jump out of the warp and spit 9D6 flamer hits on an enemy that do additional mortal wounds on 6s to wound with Flames of Mutation. 20 ppm is a very fair price, particularly when you consider that Thousand Sons pay 27 points per model for Warpflamer Rubrics.
Mike: Flesh Hounds, Seekers, and Soul Grinders are all really cool units that Daemons fans want to run. For players that own the models and want to put them on the tabletop, you can feel better about running them at their new costs. But a slight points decrease is not going to significantly change their competitiveness about them. The only exception is that Nurgle Soul Grinders (which get a free 5+++ Feel-No-Pain) are starting to look silly durable for their points in Disciples of Be'lakor. They can just be ignored by the enemy, but at least they will be hard to shift off objectives.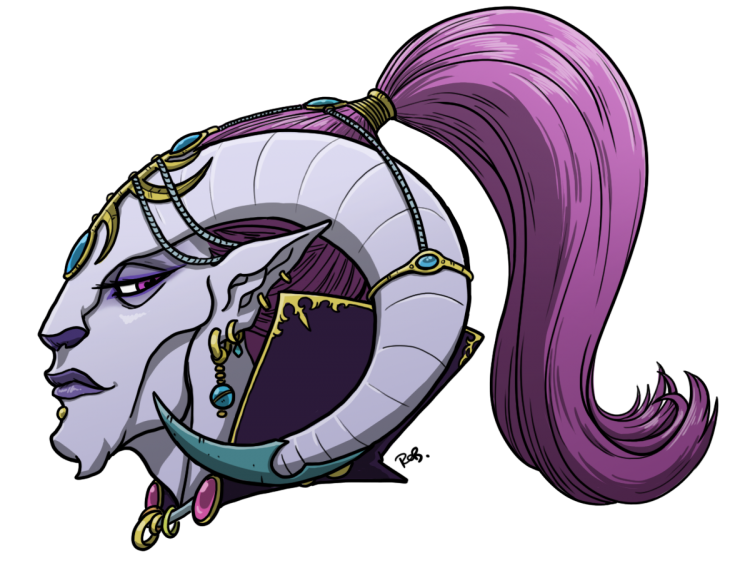 The New Missions
The new missions put a greater emphasis on Infantry, performing actions (with a number of actions that can be done without Infantry), and Objective Secured. That's largely good for Chaos Daemons, and would have been even better news if Nurglings hadn't been increased to a rather unreasonable 25 points per model – they're perfect forward action-doers for all of those non-Infantry actions. Otherwise, Daemons are a bit hurt by the fact that exemptions for bikers don't affect Cavalry, but Daemons are rarely an army that lacks for large units of ObSec infantry. 
Daemons do benefit from Mental Interrogation no longer requiring line of sight. Investigate Signal is a very real option for Slaanesh Daemon lists that will rush Keepers up the board and have Daemonettes and Furies flying up behind them. On the downside, the new Daemons secondary objective – Malefic Terror – is just terrible. It relies too much on something you have little control over, and the army isn't tooled toward actually achieving it to begin with. Just skip it – there's no help to be found in that particular secondary.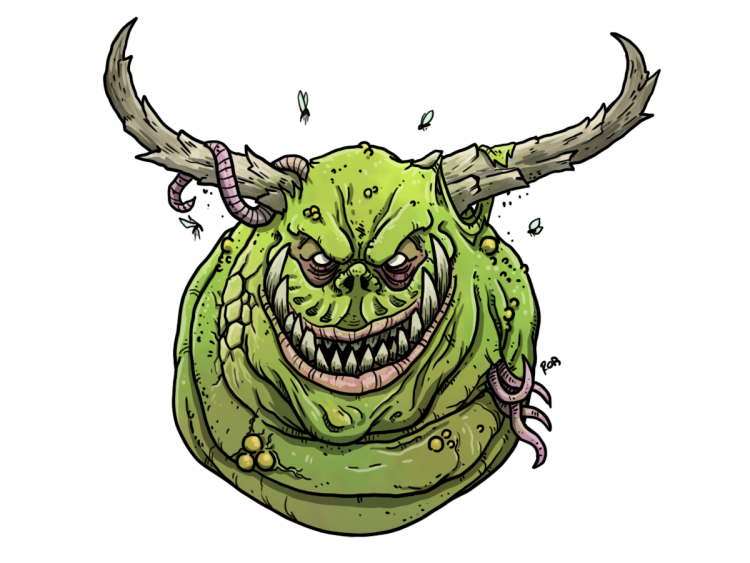 Building Some Lists
Mike: Monster Mash will still be the main build for Daemons. The only change is that these lists are a little less likely to have an Impossible Robe/Incorporeal Form Lord of Change as the Warlord. But frankly, these lists suffer from a lack of options once you bring the mandatory 3 Keepers and Be'lakor. You're likely going to bring a Lord of Change even at his slightly higher cost, with the 9 points saved from a few Flamers making up for the 10 point increase on the Lord of Change. 
Mike Pestilens's Daemon Undivided List for GT2022 Tournaments (4CP, 2000 points) 
Let's experiment with taking a Bloodthirster. It's an iconic unit, and you can feel a bit better about running one after the points drop on the most expensive variant.
Daemons Undivided Battalion (-4CP, 3 for the Battalion and 1 for buying a relic)
HQ: Bloodthirster of Insensate Rage (Armour of Scorn, Exalted: Bloodblessed)

Be'lakor (Penumbral Curse, Pall of Despair)

Contorted Epitome (Forbidden Gem, Hysterical Frenzy, Phantasmagoria)

2 x 3 Nurglings

1 x 10 Brimstone Horrors
Slaanesh Daemons Battalion
Keeper of Secrets (Hand, Exalted: Random)

Keeper of Secrets (Hand, Exalted: Random)

Keeper of Secrets (Hand, Exalted: Random

3 x 10 Daemonettes 
This list plays the new Mental Interrogation, Retrieve Nachmund Data/Banners/Mission Actions, and Stranglehold/Engage well. 
With Grey Knights still a strong army in the meta, I wanted to make sure we had enough CP left to keep resurrecting Greater Daemons 3-4 times and at least feel confident in that matchup. The Bloodthirster of Insensate Rage, with a maximum of 8 Wounds taken per phase, is a great caddy to deliver the Contorted Epitome into their lines turn 1 or usually turn 2. At that point all the Keepers and Be'lakor can wreak havoc and survive their shooting with the Contorted Epitome trapping everyone in combat and making a Keeper of Be'lakor fight twice with Hysterical Frenzy. The Bloodthirster also makes your opponent's target priority difficult. Any of their shooting that goes into him is shooting that's not going into your Keepers. And if they don't shoot him, his wound cap will make it tricky to handle him once he hits their lines. 
TheChirurgeon: In the first week of Nachmund we saw a glimmer of hope from the first big GT running the Nachmund missions. It's worth taking a look at Lucas Patruno's third-place list from CaptainCon. Lucas piloted this list to a 4-1, 3rd-place finish, starting the event 3-0.
+++ Chaos Daemons Battalion (-2 CP, 1,370 Points) +++ 
Allegiance: Slaanesh
HQ
Be'lakor, Powers: Betraying Shades, Pnumbral Curse
Exalted Keeper of Secrets (-1 CP), Warlord: Bewitching Aura, Shining Aegis, Powers: Phantasmagoria, Hysterical Frenzy, Relic: Forbidden Gem
Exalted Keeper of Secrets (-1 CP), Living Whip, Hysterical Frenzy, Pavane of Slaanesh
Troops
Daemonettes x10
Daemonettes x10
Daemonettes x10
Daemonettes x10
Elites
Fiends x3
Fiends x3
+++ Chaos Daemons Patrol Detachment (-4 CP, 630 points) +++
Allegiance: Slaanesh
HQ
Shalaxi Helbane, Living Whip, Powers; Hysterical Frenzy, Symphony of Pain
Exalted Keeper of Secrets (-1 CP), Sinistrous Hand, Powers: Hysterical Frenzy, Delightful Agonies, Relic: Soul Stealer
Troops
Daemonettes x10
Fast Attack
Furies x5
Furiex x5
+++ 2,000 Points, 6 CP +++
The amusingly named "Playing Four Keeps" list is as close as a monster mash as you can get going pure Slaanesh, with three Exalted Keepers plus Shalaxi and Be'lakor all zooming around the board and punting enemy units off the table. The list of course takes advantage of the army-wide Advance-and-Charge allegiance bonus, which does a ton of work for Be'lakor in particular, while Fiends provide some melee trappers and Daemonettes and Furies cover the objective plays. Daemonettes in particular are decent value on the new missions, and Fiends can be very nasty for dealing with Tau or other armies that want to get cheeky with falling back and shooting shenanigans. The big question is how well this list will stand up to Custodes – Lucas dropped his one loss to Custodes, and that's a rough sign.
It's also worth looking at Mark Aescht's list from the Legion Events February GT, which finished 4th after Mark went 4-1. It'll need to find 5-20 more points to update to Nachmund thanks to the Be'lakor increase, but the Custodes changes were already live for that event and the list did manage to beat Sean Rice's 3-0 Custdoes in the 4th round.
++ Battalion Detachment 0CP (Chaos – Daemons) [113 PL, 10CP, 1,985pts] ++
Army of Renown – Disciples of Be'lakor
Chaos Allegiance: Chaos Undivided
Be'lakor [18 PL, 360pts]: Pall of Despair, Penumbral Curse, Warlord
Changecaster [5 PL, 85pts]: Shrouded Step, The Impossible Robe, Wreathed in Shades
Changecaster [5 PL, 85pts]: Flickering Flames, Gaze of Fate
Bloodletters [12 PL, -1CP, 225pts]: Banner of Blood, Bloodreaper, Daemonic Icon, Instrument of Chaos
. 24x Bloodletter: 24x Hellblade
Bloodletters [12 PL, -1CP, 225pts]: Banner of Blood, Bloodreaper, Daemonic Icon, Instrument of Chaos
. 24x Bloodletter: 24x Hellblade
Horrors [12 PL, 240pts]
. Iridescent Horror
. 29x Pink Horror: 29x Coruscating flames
Plaguebearers [15 PL, 225pts]: Plagueridden
. 24x Plaguebearer: 24x Plaguesword
Plaguebearers [15 PL, 225pts]: Plagueridden
. 24x Plaguebearer: 24x Plaguesword
Plaguebearers [15 PL, 225pts]: Plagueridden
. 24x Plaguebearer: 24x Plaguesword
Furies [2 PL, 45pts]: Mark of Slaanesh
. 5x Fury: 5x Daemonic claws
Furies [2 PL, 45pts]: Mark of Slaanesh
. 5x Fury: 5x Daemonic claws
++ Total: [113 PL, 10CP, 1,985pts] ++
This list is just a massive infantry horde under the Disciples of Be'lakor, with over 150 models of Troops in various flavors, including a big horror blob, for opponents to try and chew through while under the protection of Locus of Shadows. As a result, this is a list that's likely to do reasonably well making the jump to Nachmund, though it may need to find a few points to accommodate both Be'lakor and the ability to split a horror or two.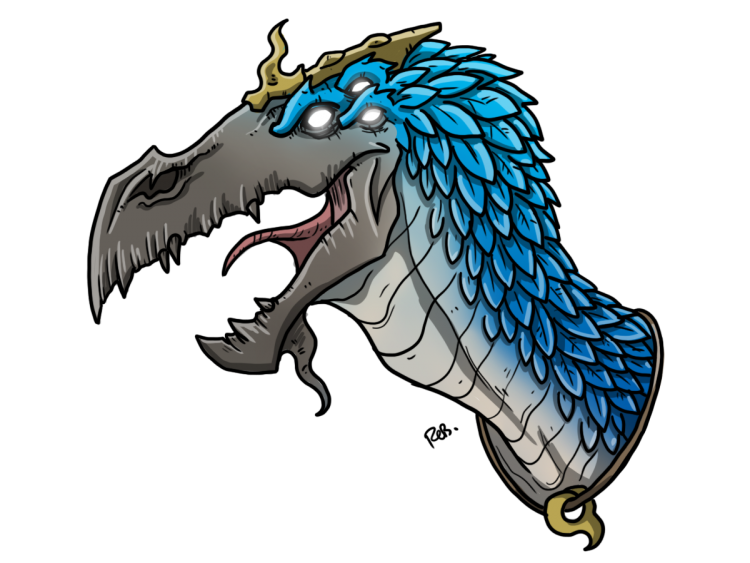 Final Thoughts
Mike: Daemons needed points drops on a lot of rarely used units to add some variety into their lists. Unfortunately, that's not the direction things went. Daemon lists in the GT2022 season will look very similar to Daemon lists from the GT2021 year, at least until they get their 9th Edition codex.
Daemons remain one of the coolest armies in the game, so don't be afraid to keep putting your big monsters on the table and having fun. 
Have any questions or feedback? Drop us a note in the comments below or email us at contact@goonhammer.com.