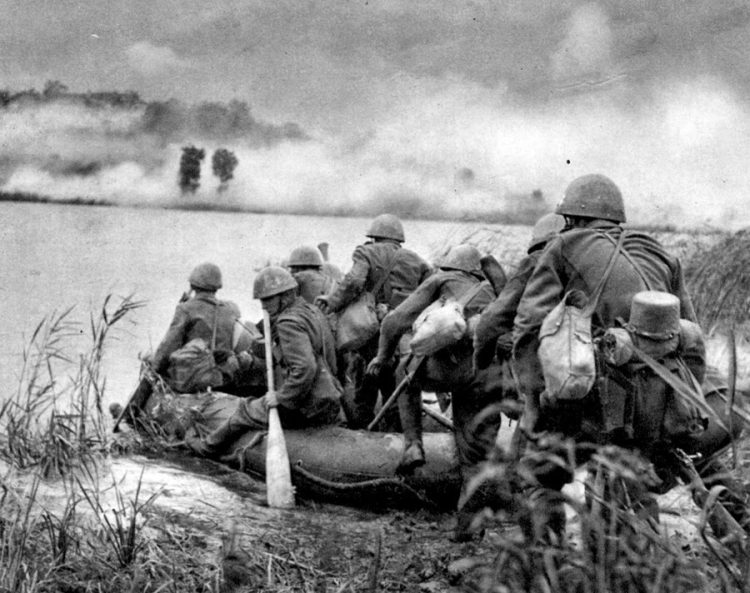 One of the coolest parts of WW2 gaming is how many different armies, regiments, countries, etc. took part in the fighting. Britain and France had so many different colonial forces. Germany had many different allies (many of them unwilling). Soviet Russia covered so much land that the variety of forces was huge. Just when you get tired of painting German Fieldgrey or playing with American special rules you can find something new to do!
I've worked on German panzergrenadiers, fallschirmjager, United States Marines, but my favorite project is my Slovak Rapid Division. I draw my heritage to Slovakia before the war, so this is a pretty personal project for me. Slovakia doesn't actually have a list in Bolt Action or Chain of Command. The Minor Forces book for Bolt Action has Hungary, Bulgaria, Romania, Finland, and Italy, but not Slovakia. Slovakia was a very minor power, so I can understand them being overlooked.
I'll stick to a short 'gamer history' for this article: Czechoslovakia was part of Austro-Hungary prior to WW1. During WW1 they broke off and formed their own independent state. The history of this area is super interesting – there are a dozen different ethnicity and back then (and today) people heavily identified themselves with their ethnicity. Czechs and Slovaks felt they needed to represent themselves so they broke off.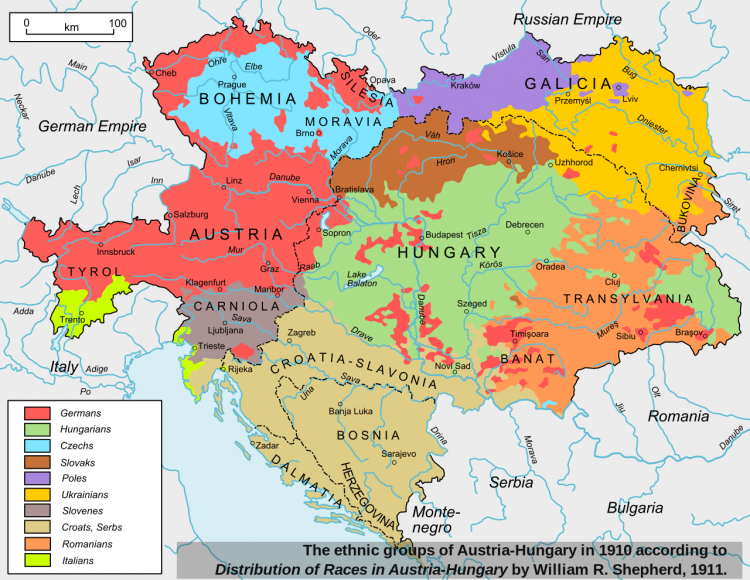 At the very start of possible hostilities Hungary actually started messing around with Czechoslovakia. They wanted part of their land back, Poland wanted land, Germany wanted to annex the Sudetenland, and at that time the Slovaks in Czechoslovakia didn't feel represented at all. The Sudetenland was basically an area of Czechoslovakia that many Germans lived in (remember the ethnicities we talked about) and they identified more as Germans than as Czechoslovakians.
Father Tiso, a Catholic priest and leader of the Slovak political party, met with Hitler and his cronies and Hitler basically pressured him into declaring Slovakia an independent state and then joining with Hitler as their first ally. If they didn't do this, Hitler would let Hungary and Poland invade and then likely clean up with Sudetenland. They felt their only choice was to become a German puppet.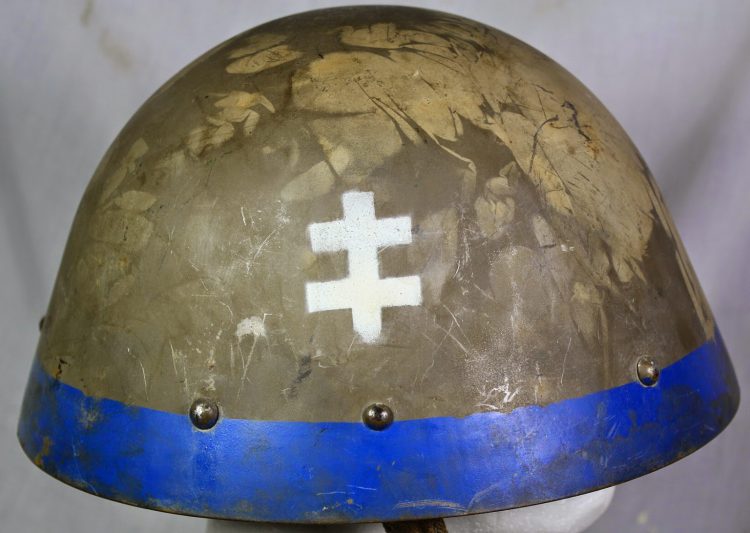 After Slovakia became their own state the Czech Republic became a government in exile in Britain, as they did not join Germany (and actually fielded a few allied brigades during the war). The first few months were tough because Slovaks had never really been an aristocratic type; they were mostly farmers, although educated, from what I've read. They were not high political leaders or even officers in the military for the most part. Czechs held that distinction almost universally. This led to a tough time when the military hit the eastern front with a lack of leadership.
They did manage to acquire quite a bit of Czech produced war materiel. Light tanks VZ35, 38, and 40s were used on the drive to Rostov. The OA VZ 30 armored car was used in support as well. The Slovak artillery used Skoda vz 14/19 medium artillery manufactured before the war in Czechoslovakia. The light tanks are all available as models in 1/56 and the vz 14/19 was used by Italians, so it is available from Warlord as well. The VZ30 is not produced in 1/56 that I can find except on 3D printing sites.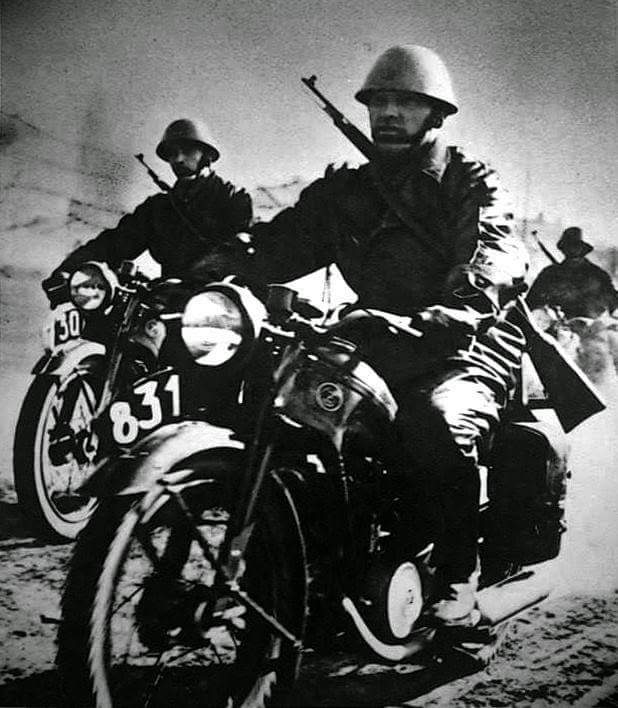 The Slovak army participated in the invasion of Poland, albeit very lightly. From there they were shipped to the eastern front to fight the Soviets. They fought heavily with Army Group South on the push to the Caucasus. They moved through Ukraine and in 1942 they helped take Rostov. After Stalingrad fell they were air-lifted out as Army Group South was almost cutoff from the rest of the front. After that they were relegated to security positions, fighting partisans behind German lines.
In late 1944 the Slovak people decided to rise against Germany. The military elements in the country (besides the Hlinka Guard, which were basically SS troopers in Slovakia) engaged in a number of clashes with German forces inside Slovakia. It did not go very well – the Slovaks were put down in a matter of months. This does make a Slovak force able to be both Axis or Allies in Bolt Action or Chain of Command.
Sourcing Minis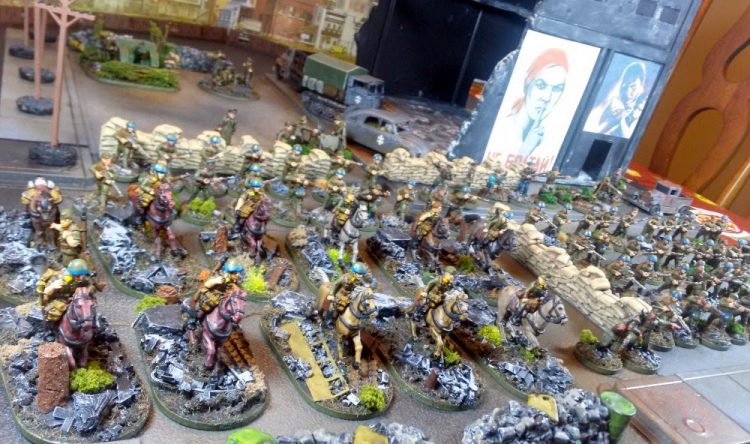 I am using infantry mostly from
Bohemian Troops.
Emil has put together a great set of models sculpted by Paul Hicks. They're technically created for 1930s Czechoslovak soldiers, but the Slovak army used almost exactly the same equipment and uniforms as the interwar Czechoslovak army. To add variety to your squads you can pull side caps from the
Warlord Germans
, winter hats from the
Winter Soviets
, or bedrolls. Each sergeant has a dog on his base to help distinguish him from the other soldiers.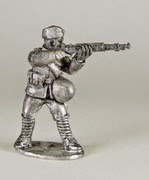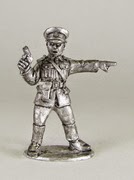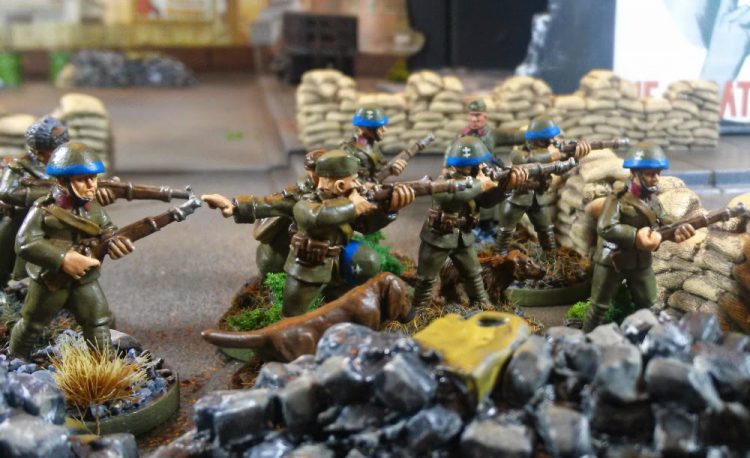 You can see the models as they're listed here on Emil's site. They're well detailed and crisp. There wasn't any flash and they even have their shoelaces sculpted… awesome stuff. You'll notice that the general infantry have puttees. This is huge and along with their unique helmet this really sets them apart and they don't really make separate heads for these guys. Emil has produced an LMG model which is perfect. The
ZB vz 26 or 30
were used and it is modeled accurately.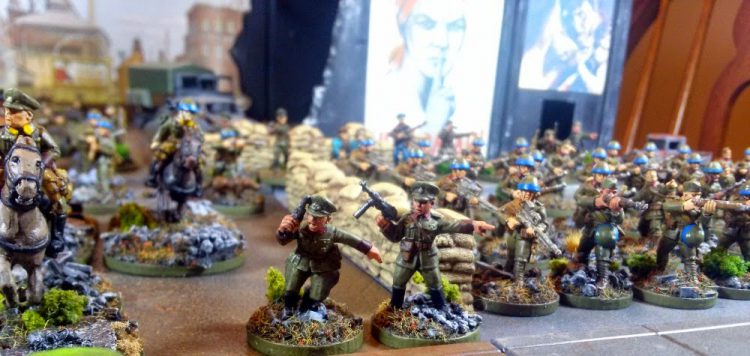 For officers you can use pretty much any German officer. They wore boots and a peaked cap. The Rapid Division and Slovakia could not provide very many SMGs at all; I have one model in my army with an SMG, the adjutant to my lieutenant. The lieutenant has a pistol – it looks more dignified and is more historically accurate.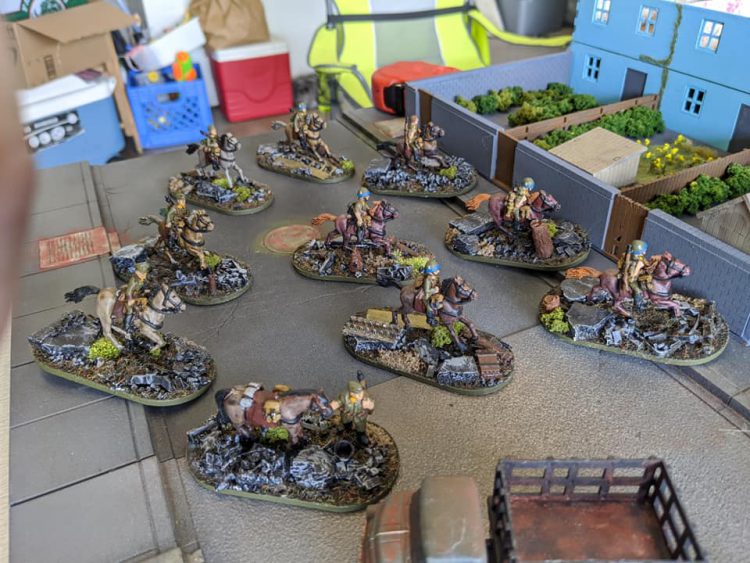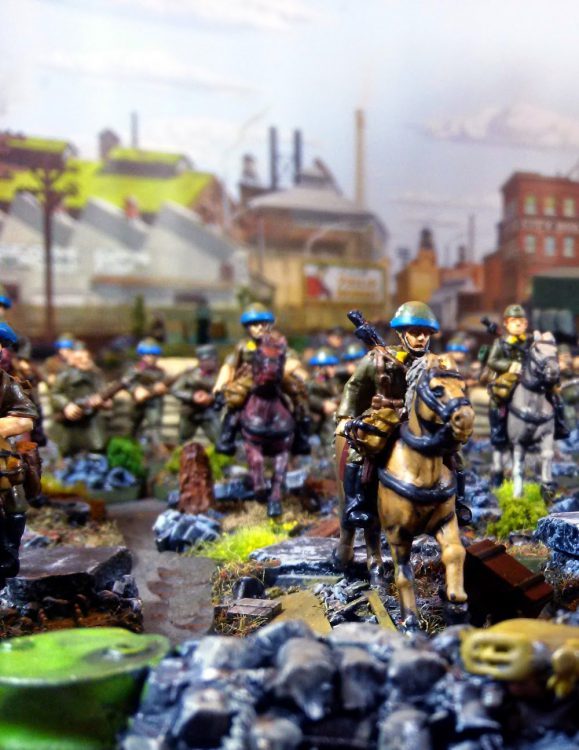 The Slovaks did utilize cavalry as reconnaissance patrols. There are a few sources for amazing cavalry out there – the ones I chose are from
Crusader
. They're wearing standard German uniforms so I had to cut off their gas mask containers as the Slovaks generally didn't have these from what I've seen. Since they don't have the right helmet I took some heads off of the models from Emil and put them on the cav.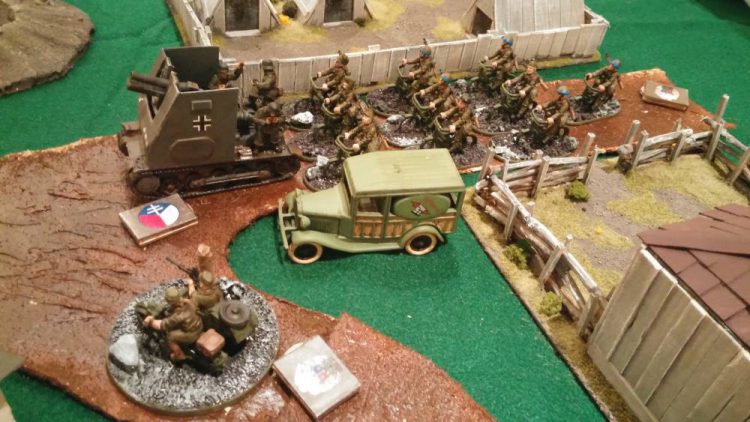 The Rapid Division used quite a few motorcycles and bicycles. They had trouble keeping up with the German advance during Barbarossa so they were given many bicycles to move faster. I can't imagine riding one even close to a battle but they did! I picked up some bicyclists from
Dixon Miniatures
. They work really well because they have puttees. They need a little work in that they have some extra straps but I fixed that. I am using some pill bases from
Warlord Games
.
The Slovak Rapid Division did not have a ton of weapons but they did have the standards – mortars, machine guns, etc. I've chosen to use a WWI German model as the HMG closely resembles the Czech gun the Slovaks used.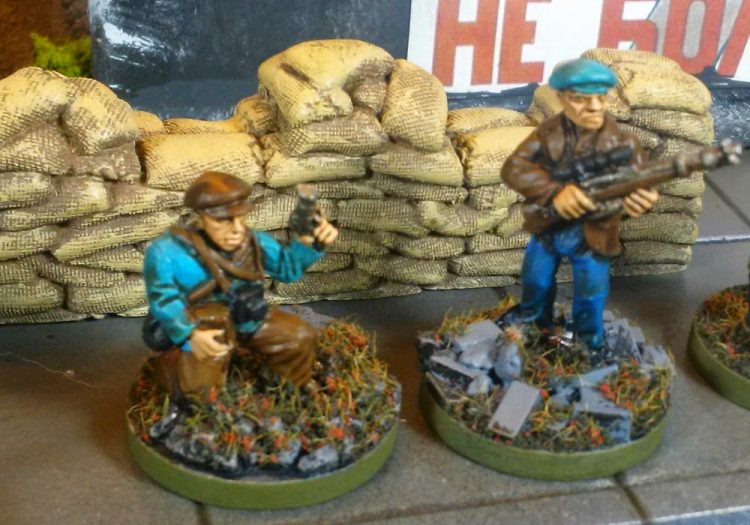 Mortars are all pretty universal looking, so I just used a German mortar and chose my own infantry models. My snipers are actually partisan models from Black Tree Design. I figured they can be my representation from the Slovak National Uprising. The Slovaks did a lot of mingling with the local Ukirainian population (since they were Slavs as well – and were easy to talk to) so perhaps these guys are just in street clothes to meld into the population.
The Division used many light 37mm AT guns. I picked up an AT gun from
Company B
and added to the gun shield to make it look like the
VZ 34
. The main reason for using the Japanese one was because the 37s the RD used were generally spoked wheels, unlike many of the German ones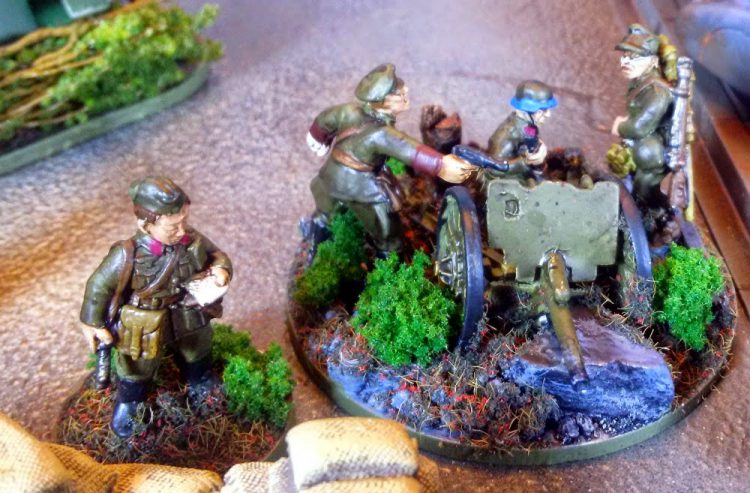 who had tires etc.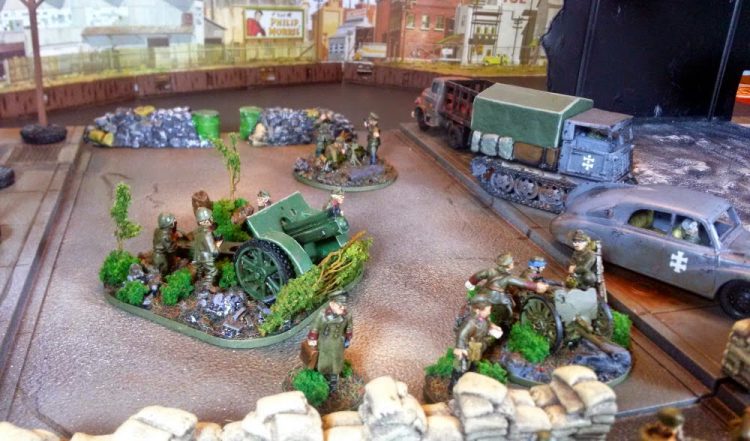 I knew that artillery was a huge part of the Slovak's participation in the war, so I wanted to make sure I picked some up. The Italians used the
Skoda 10 cm howitzer
as their 100/17 howitzer. I found it at
Warlord
and eagerly picked it up. The Italian models come with puttees so that is pretty great!
Vehicles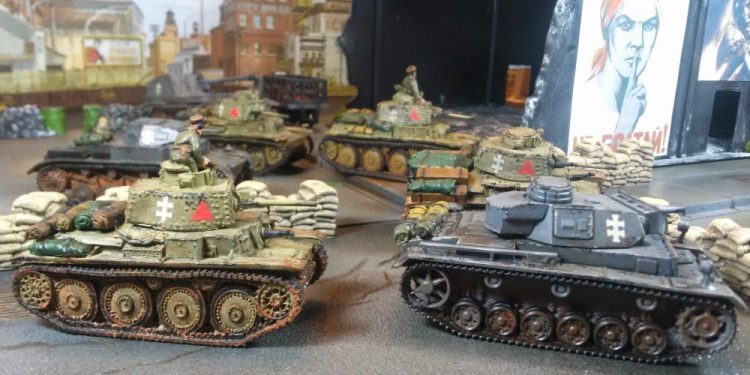 The Slovak Division went to Russia mostly with LT-35s and LT-38s (also known as Panzer 35t and 38t). The 38t was painted in a light olive drab that you can see in my above image. The Slovak government purchased Panzer IIIN and Marder IIIH but they were used only sparingly on the home front and during the Slovak National Uprising. The IIIN I painted above is the wrong color; I re-painted it in the dunkelgelb as that is what they received.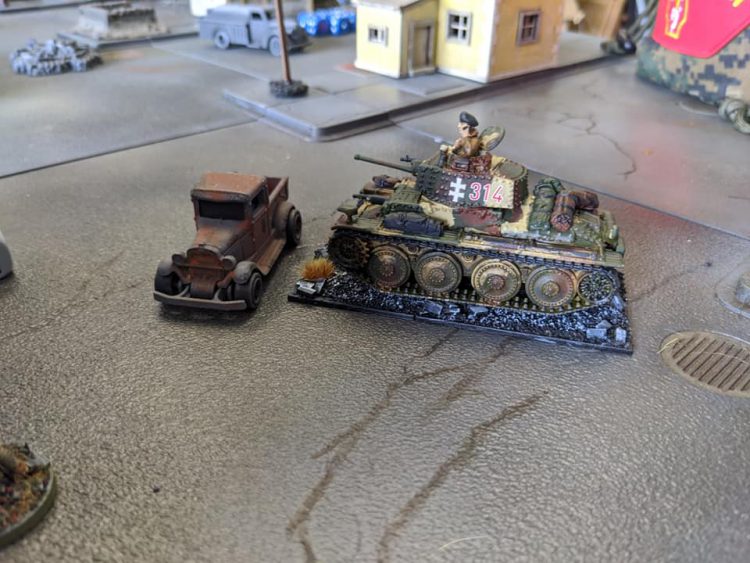 The 35T above is a plastic kit from WLG. This garish camo scheme is what they rolled into Russia with. I decided I want to base my vehicles going forward so they don't get damaged on the bottom and so they match the rest of the army.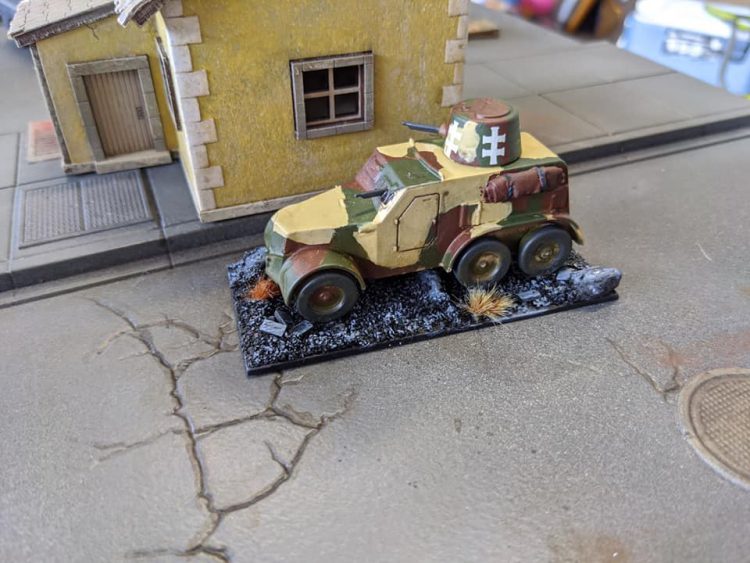 I looked and looked to find an OA VZ 30 armored car when I first started this army and couldn't find one anywhere (around 2015). Luckily Trenchworx was nice enough to 3D design one and then cast it for me! This particular armored car was an interwar vehicle that was used to advance into Russia. By the time it got there it was severely outclassed and outgunned – it was basically a coffin on wheels. But it looks sweet!