Some of the new Chaos Space Marines range goes up for pre-order today, and it's an exciting time for anyone who's interested in Chaos Weirdos. A few of us here at Goonhammer were given the opportunity to get paint on a the new kits – let's take a look at them, and as always thanks to Games Workshop for sending them to us.
Cultists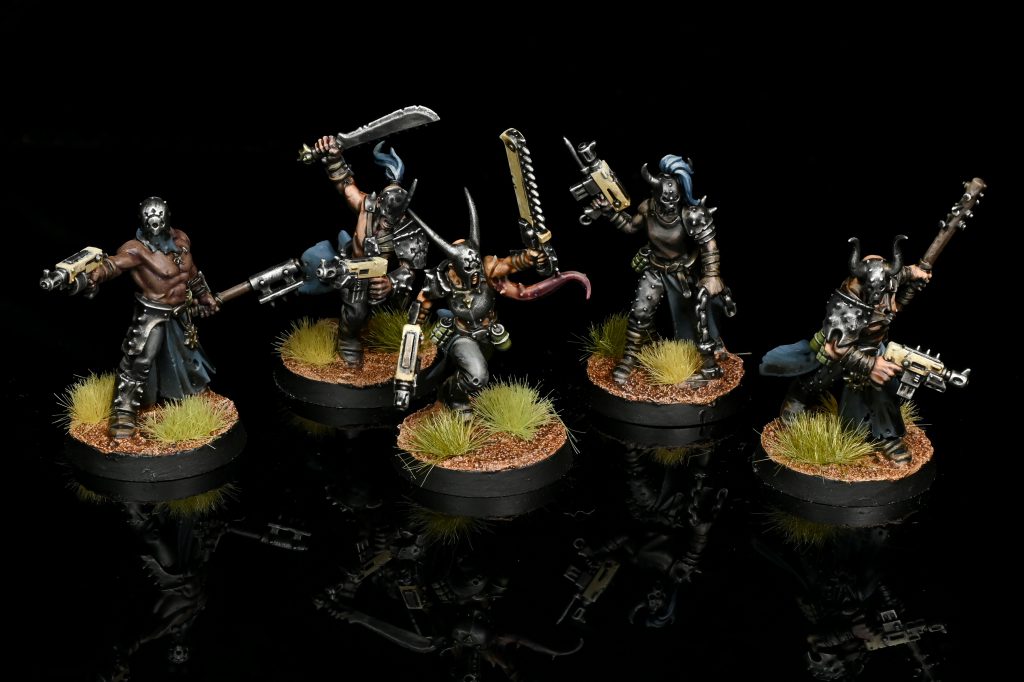 On the plus side, Cultists are finally a thing you can just buy, instead of having to scrounge up models from Dark Vengeance or press a Blackstone Fortress expansion into service. The latest iteration of these crazy hanger ons for your Marines is certainly characterful, with appropriate Chaos weirdness throughout, but unfortunately if you are looking for multibuilds you might be a bit disappointed. Only two of the models have any options, both of which are intended as masculine/feminine champions for the unit. You have two head options for each, along with one alternate weapon, the masculine one gets to take a bolt pistol instead of a stub pistol and the feminine one gets to have chainsword instead of a generic melee weapon. As options go, that's pretty much it. These are all pretty neat models with a good range of textures, so I am sure you will have a ton of fun for the first five to ten of them. After that you will be glad that these take contrast really well!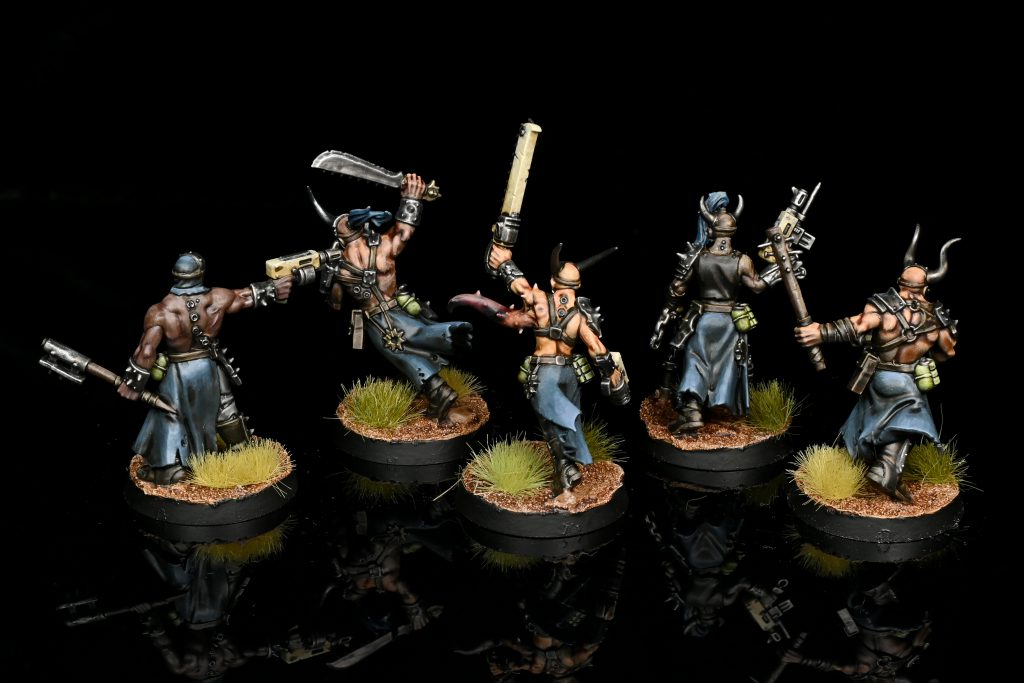 Dark Commune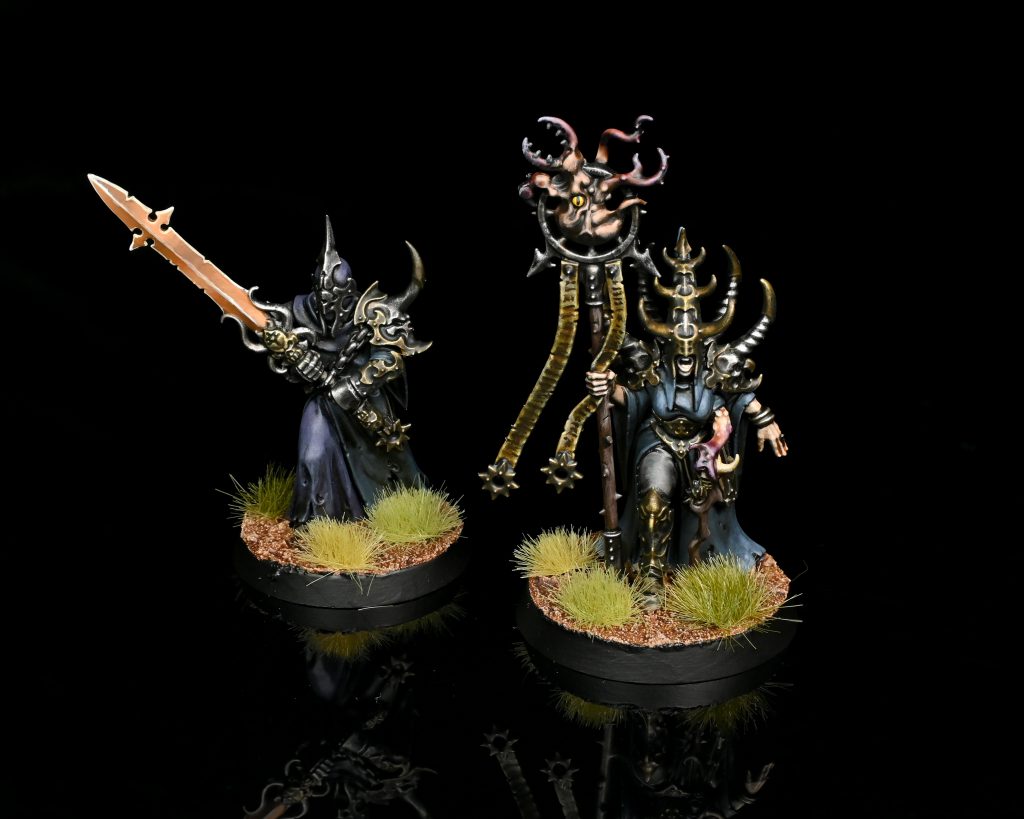 More Chaos weirdos! The Dark Commune probably isn't a thing anyone was expecting from a new Chaos Space Marines Codex, but it's here. This is a new HQ unit composed entirely of monobuild models, and all of them are pretty distinctive. The Cult Demagogue is the "main" character here and the only one who actually has the CHARACTER keyword, while the others are the Mindwitch – a rogue psyker – and the Iconarch, who carries an even bigger standard than the Demagogue herself. Protecting them are the Blessed Blades, two guys with the very Chaos aesthetic of robes and big swords (yes, this is also the Dark Angels aesthetic – make of that what you will).
The Blessed Blades are mostly pretty straightforward, but each of the Cult Demagogue, Iconarch, and Mindwitch models is packed with details, from all the little faces of their baroque armor to the tentacles or fleshy weirdness. As might be expected, though, what you don't get is much variety – even less so than the Cultists. The unit is all on a single frame, with no extra bits whatsoever; you build the models like the instructions tell you to and that's that. They're all fairly simple builds, too – they're not true Easy To Builds, since you can't push-fit them, but they're the next closest thing. As always with plastic, the only real limitation is what you're comfortable hacking at with a craft knife, but it's not a kit that encourages you to do that. It's less egregious here than the Cultists – you're probably only going to build and paint one set of these ever, so you won't be looking down at dozens of them with repeated poses throughout the unit, but if you were eyeing these as bases for kitbashes or conversions you'll just need to bear in mind their limitations.
Still, they do look cool.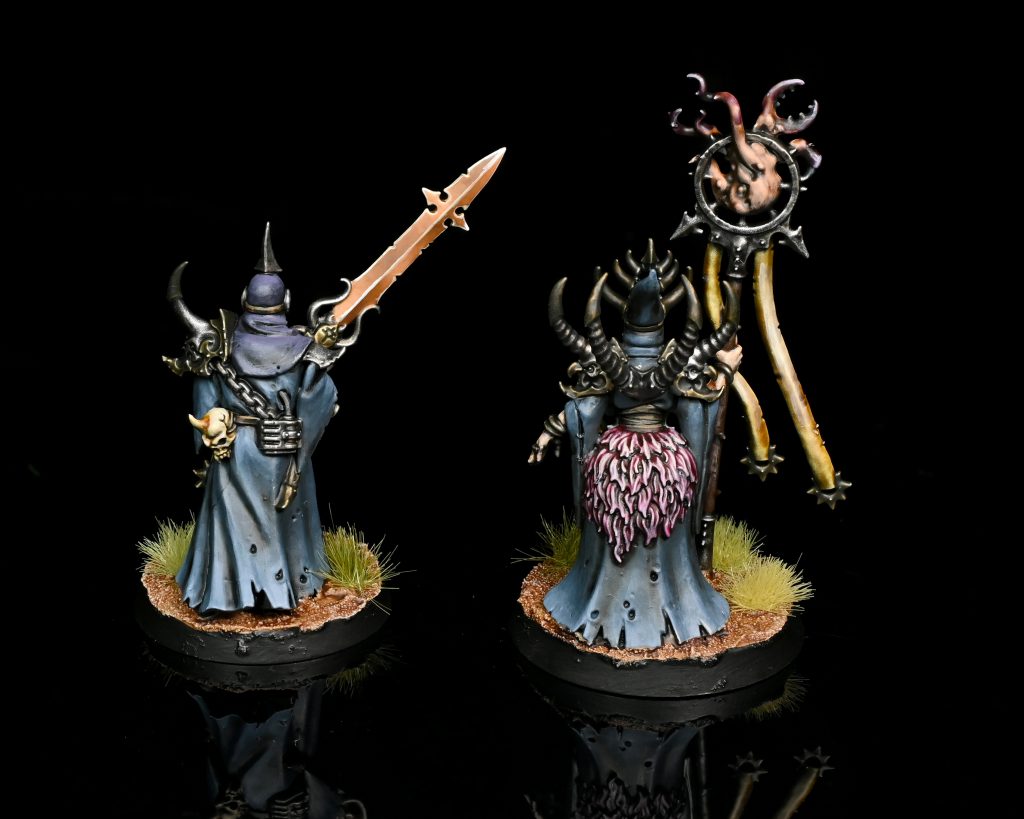 That's it for the Chaos kits so far this weekend – we know there's more coming in future as they were previewed on Warhammer Community, like the new Possessed, so we hope to see some signs of their release soon!