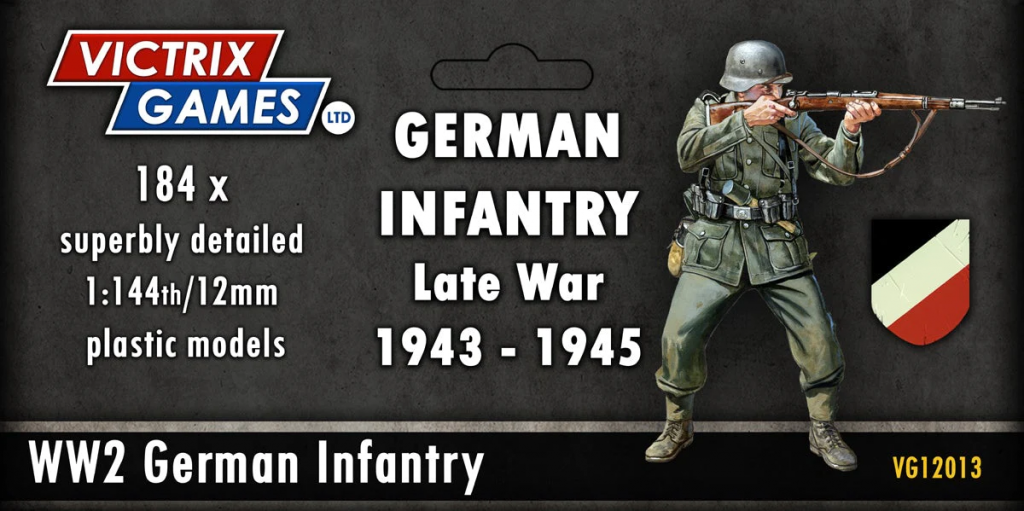 Today we're reviewing the 12mm Germany Infantry from Victrix's relatively new 12mm line. At the moment, Victrix offers four army choices: American, British, German, and Soviet. The German infantry pack contains 184 miniatures, which Victrix advertises as enough to model a 1:1 infantry company.
Disclaimer: This set was provided by Victrix for review.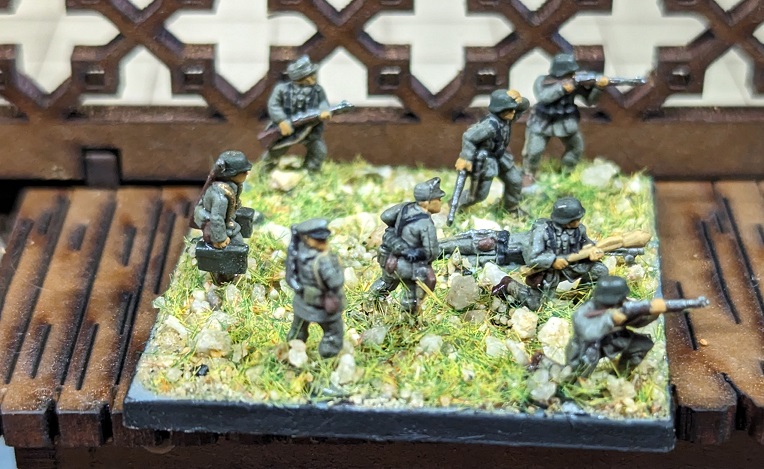 The miniatures are distributed onto eight sprues: four containing riflemen, and four containing command elements, machine guns, and heavy weapons.
Each rifleman sprue comes with 24 riflemen in a variety of poses: kneeling, running, aiming, prone, and throwing grenades.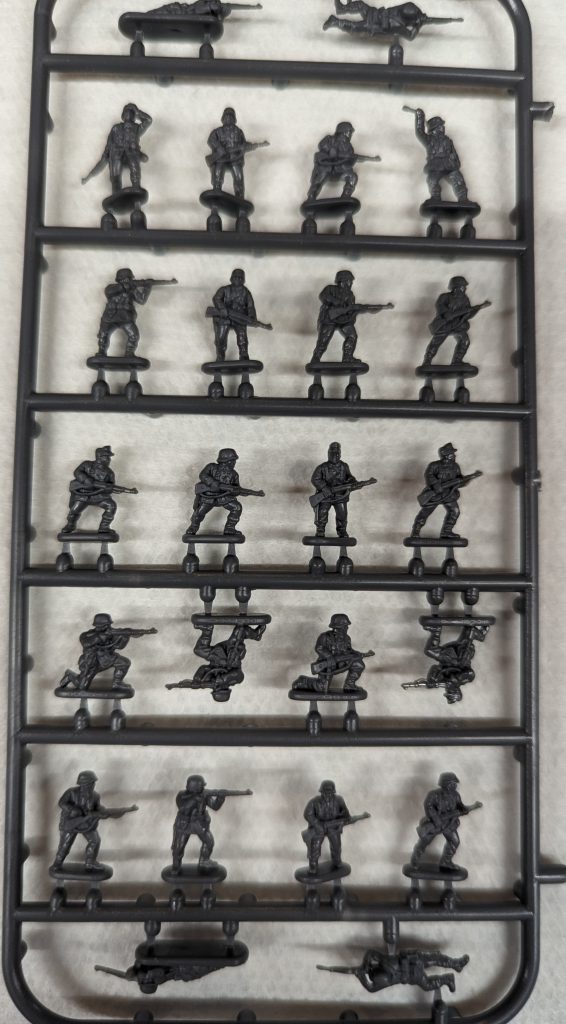 Meanwhile the command sprues contain light and medium mortar teams, light machine guns, ammo carriers, MG42's on tripods, officers, NCOs, radiomen, Panzerfaust-armed soldiers, and Panzerschreck teams.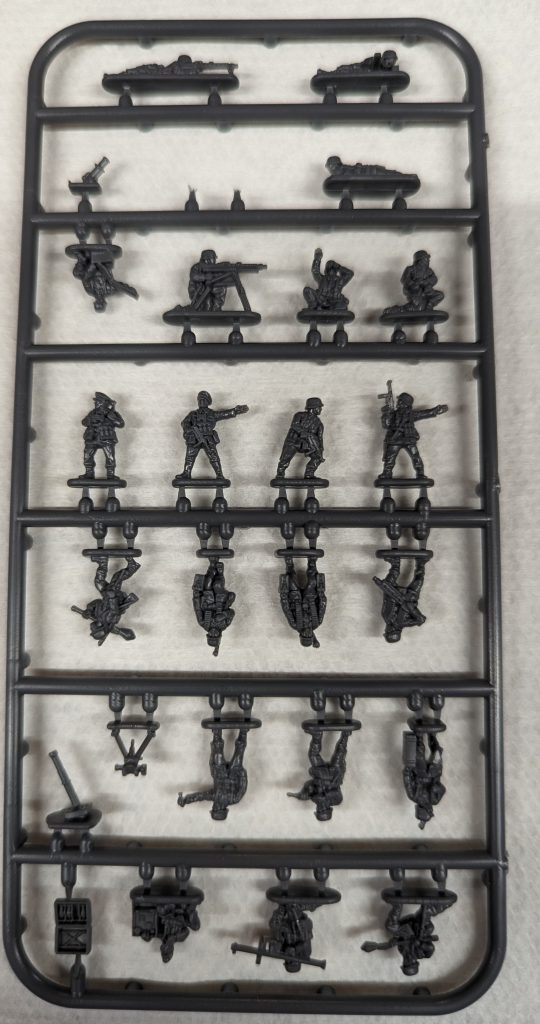 For the record, historically speaking, I'm a 28mm model kind of guy. It's what I'm used to, and it's what all my terrain and tables are built for. But for some reason, these Victrix 12mm models were calling out to me. I'm not sure if it was the attractive price (184 minis for $33!) or the great sculpts, but I had to have some.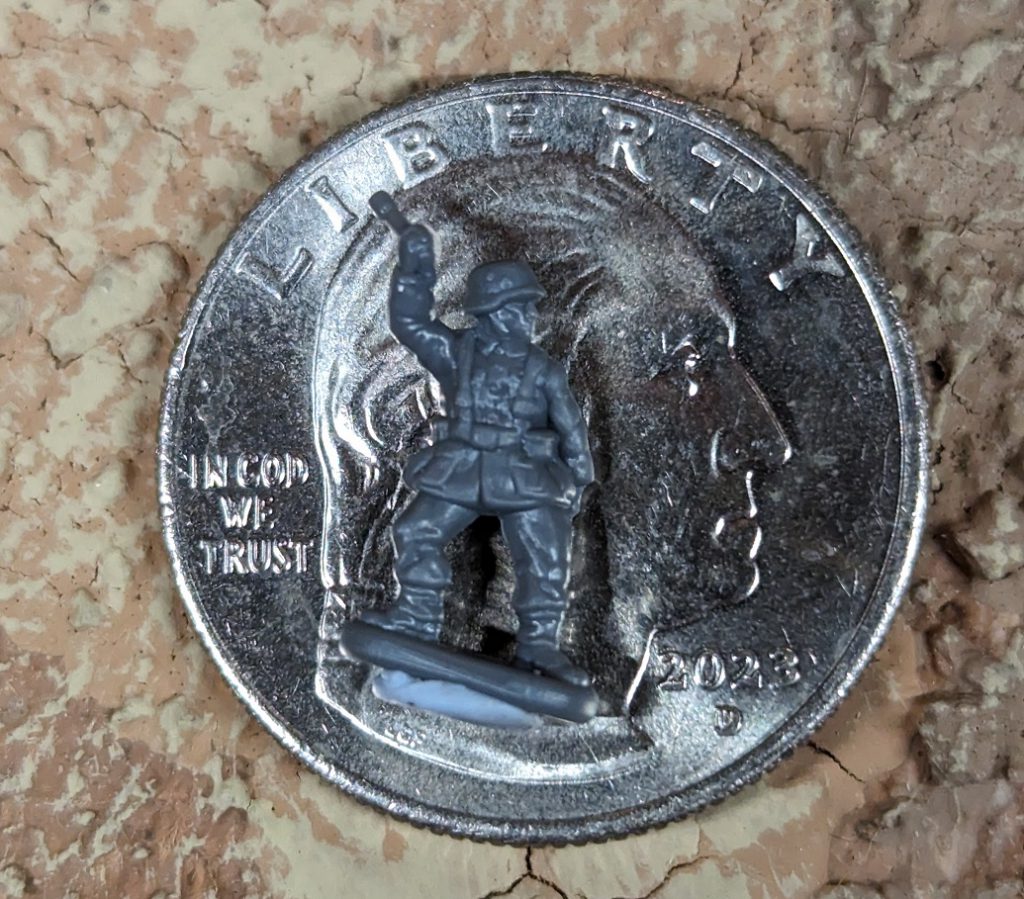 Speaking of great sculpts – holy cow! The detail on these are amazing. Webbing, belt buckles, and all the various bits of kit are present and accounted for. The details are crisp and only a handful had any mold lines or flash that needed to be cleaned up. I was able to easily identify every model, with the exception of one tiny bloke who briefly puzzled me as tried to work out what the Panzerschreck rocket he was holding was.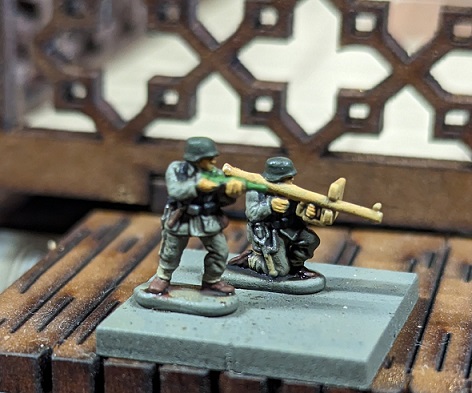 As for the claim that this pack allows you to model a 1943-1945 German infantry company on a 1:1 scale, that seems to be not entirely accurate (as far as I could tell). The set is slightly short on the amount of submachine guns and light machineguns needed to fulfill that claim. On the other hand, the pack actually gives you far more basic riflemen and heavy weapons than any German company would contain, so I guess you could amend that tagline to: "Allows you to model 99% of a 1943-1945 German Infantry Company, plus about 40 extra models"! Although that is far less succinct and catchy.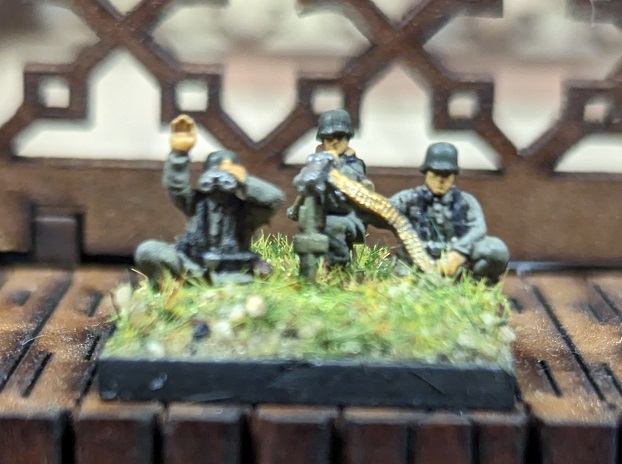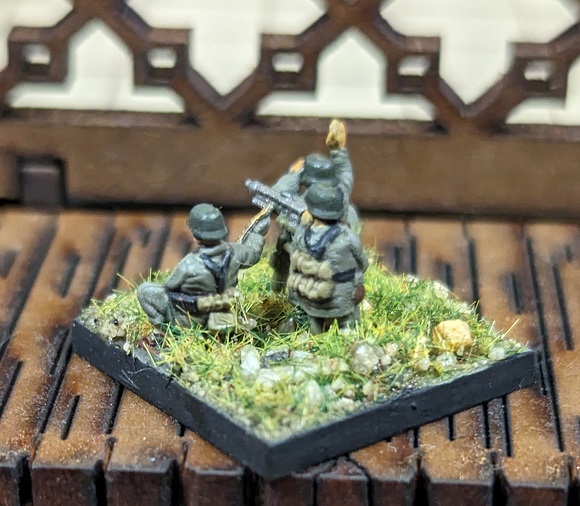 To paint these models I basically used the same painting method I'd use for a 28mm WW2 German infantryman, minus painting the individual buttons or piping on the collars and shoulder boards. This was done simply for my own convenience. Those tiny details are absolutely present but I'm not quite ready to head down that path of madness yet.
One thing to note is that bases are not included – you can choose your own bases, so you're not limited to how you group them – individually or multi-based. These are based for Company Commander rules.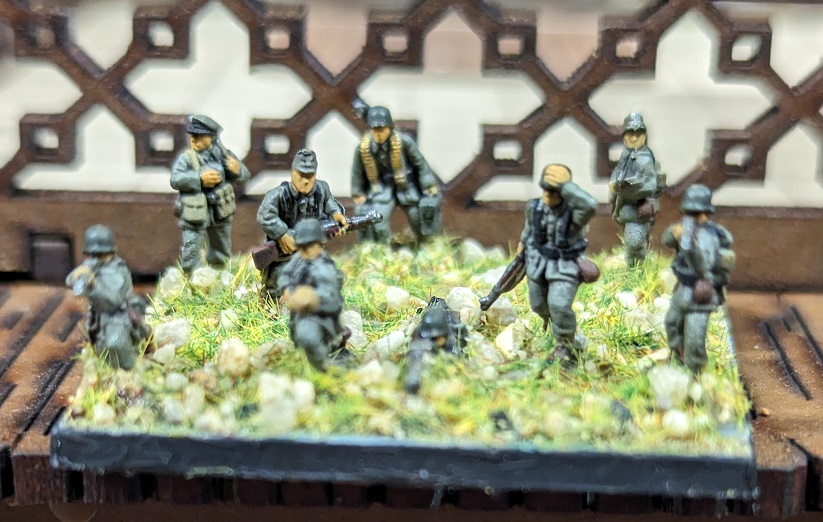 I am however, hooked on these miniatures and have already ordered more. Ideas for a 12mm Monte Cassino campaign featuring hundreds of tiny Victrix troops have begun creeping into my dreams. I may have caught the tiny miniature fever after all.