The forces of the Imperium have had a mixed time in Nephilim, ranging from the pretty strong (Adepta Sororitas) all the way through to the worst faction outside of Marines (Adeptus Mechanicus). Arks of Omen looks to have leveled the playing field significantly, and players of Adeptus Mechanicus and Grey Knights in particular have a lot to look forward to. Let's find out why.
Thanks to Games Workshop for providing us with review copies of the Arks of Omen material.
Not the factions you were looking for? Check out:
Adepta Sororitas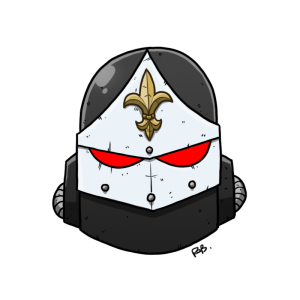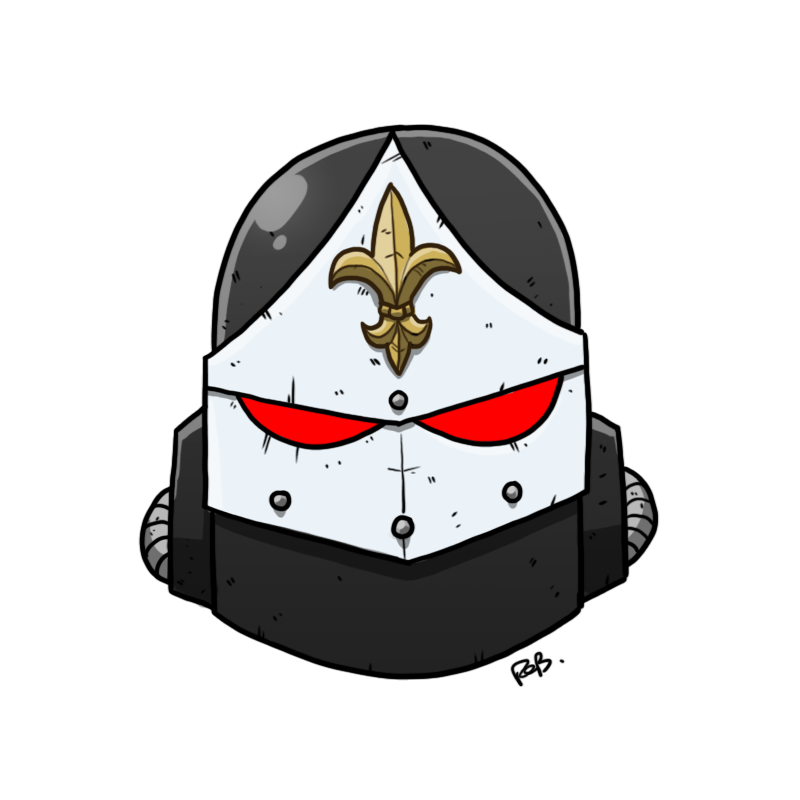 The Good
Arks of Omen detachment is very good for them, giving them the flexibility to cut the troop tax and field some skew builds.
Discounts on Vehicles push them towards being viable, especially the Immolator.
Bloody Rose are good at hunting the increased number of Marines in the metagame.
Defend the Shrine escapes unscathed, which is very good, and Sacred Grounds gets only a minor nerf.
Free allied Helverins is potentially strong for them.
The Bad
Loss of Armour of Contempt is a blow, and doesn't really come with any compensation.
Leap of Faith significantly reduced in power, requiring you to spend a Miracle Dice at the end of the Battle Round and giving points depending on the value. Still does provide reliable passive scoring, but now at a price rather than a freebie.
Small increase in price of Repentia.
Valorous Heart lose their boosted Conviction.
Bloody Rose still way better than other subfactions and mostly freezes them out.
The Verdict
The Adepta Sororitas have done very well for themselves in Nephilim, benefitting from a combination of great Secondaries and strong melee presence, with a few wildcard builds like heavy Paragon lists also making the occasional splash. Sisters get toned down a bit in Arks, but not by enough that they shouldn't still do decently well. Losing Armour of Contempt certainly hurts, but Sisters tend to be a bit more willing to trade units than Marines are (or maybe were), and paradoxically Marines losing AoC is very good for Sisters ability to kill them. They also have the ability to pivot back to taking tonnes of Sacresants, who still saw use even when Armour of Contempt existed and they didn't benefit. The big losers in the roster are likely Paragon Warsuits, who benefited most from the AP reduction, and basic Sisters, who could probably have gotten the same wargear discount that Tactical Marines did. However, with the need to take a troop tax gone you might find basic sisters largely left on the shelf, and being able to take six Elites and three Fast Attack without needing a Battalion is fantastic for this army. There are also a few discounts handed out on vehicles, inching them towards playability. Potentially look for more Immolators on the table, and also more people trying Mortifier/Penitent spam builds now they're easier to field.
Adeptus Custodes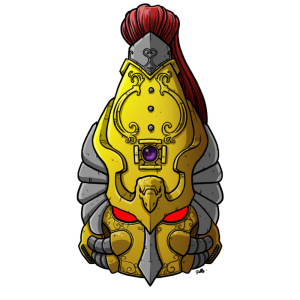 The Good
Major rollback of previous Balance Dataslate nerfs is great news for them – all CORE Infantry now get ObSec again, a huge boost for Venetari and solo Terminators in particular, and all once-per-game Stratagem caps are removed.
Flexible list building makes lists skewed towards either Forge World Vehicles or Bikes/Venatari are valuable, perhaps rotating around one big Custodian unit.
Allied Helverins being free is very good for them.
Lists that play Behind Enemy Lines reasonably well probably exist.
The Bad
Faction Secondaries unchanged, which is not ideal as they're awful.
The Verdict
Arks definitely represents a boost for the Adeptus Custodes, with lots of improvements that should give them the sort of lift they needed, but get stung on Secondaries. These haven't changed, to be clear – that's the problem! Only Auric Mortalis makes it into the top half of our Secondary rankings, with the others considerably lower. It is a bit easier to build for Stand Vigil and Might of Terra now, at least, so hopefully they'll lift a bit, but some actual rules changes wouldn't have gone amiss on them.
The reason they're easier to aim for is that Custodes Infantry get a lot better in this update. All CORE infantry are ObSec again, making Venatari great at going and tangling for objectives, and you can once again slam the Emperor's Auspice and Esteemed Amalgam buttons as often as you need. With the Arks detachment freeing you from needing to take three Troops units if you don't want to, it feels like the way to go with Custodes might be to include one huge brick of Custodians to smash the Auspice button while dominating the mid-board, then 2×5 Venatari to rove the board brawling for objectives, some Terminators for the backfield and Dreads or Helverins to fill. That makes the challenging Might of Terra goal of not losing any Custodes units each turn much more achievable, and can put the enemy under quite a bit of pressure, so it seems very playable. All the AP-1 D2 shooting Custodes rack up almost by accident also becomes notably better now Armour of Contempt is gone too!
Adeptus Mechanicus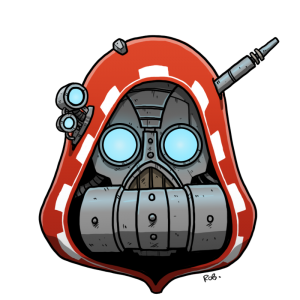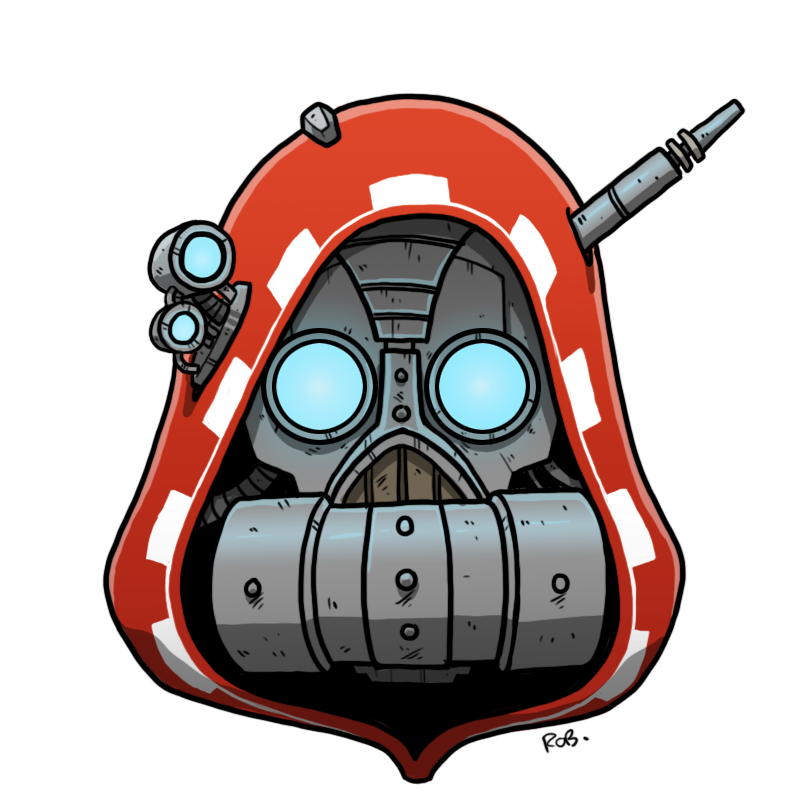 The Good
Substantial points buffs to many units, particularly good on Ruststalkers and Skorpius Disintegrators.
All Skitarii and Kataphron Bionics now provide a 5+ invulnerable save, boosting durability.
CORE added to Kataphrons, unleashing some powerful combos.
Huge winners from Armour of Contempt going away.
Massively improved Secondaries.
The Bad
Losing access to the Veteran Cohort hampers their mobility and caps their power a bit.
The Verdict
AdMech get the buffs they needed to hopefully make them competitive once more, and the added bonus of CORE on Kataphrons. Finally having a CULT MECHANICUS CORE unit that's able to play an all-rounder game means a whole bunch of stuff from the book gets a second look, and there's some very strong stuff you can do with both flavours of Kataphrons now. In Particular, Cawl is suddenly really really good again, as being able to pass out Canticle shifts and full re-rolls to Kataphons rules, and plenty of other Forge Worlds get some neat things they can pull off. Armour of Contempt going the way of the dodo is also fantastic for AdMech, as all their mid-AP shooting is now great for chewing through Marines once more.
That alone would have been great, but unlike Custodes AdMech also get massive Secondary buffs. Accretion of Knowledge gets a reduction on the wound threshold for Vehicles, so most will now qualify, and combining that with people generally having more CP to spend on relics/traits in Arks means this will often be a viable route to 15 against lists that dodge other Purge options. Eradication of Flesh is unchanged in function, but now hands out 4VP a time, so you can fail it for a turn and still max it. Finally, Hidden Archaeovault is now in contention for best Secondary in the game – it scores at the end of your turn rather than the end of the Battle Round, and awards you 5VP each time. Bluntly, outside of very specific opposing lists like the putative Custodes deathballs suggested above, you should never be failing to max this in a game you had the slightest chance of winning. It is so good that we haven't even bothered listing the departure of Uncharted Sequencing in the same category as a negative. The only real downer is that losing Veteran Cohort does stop you going completely wild, but at least timing that alongside Kataphrons being CORE gives you a reason to consider non-Skitarii options. Good times for AdMech.
Astra Militarum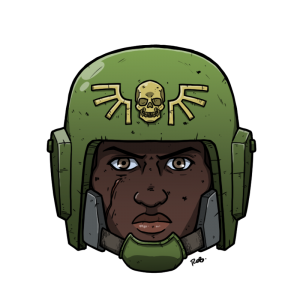 The Good
Inflexible Command gets a buff that makes it even better.
Get a unique ally option to take a Scion patrol alongside your main detachment, making it much easier to get Troops Scions into your list, and is ideal for supporting Boots on the Ground.
The Bad
Special Orders is gone.
Dataslate buffs confirmed gone.
The Verdict
As the newest army in the game, it's unsurprising to see Astra Militarum get relatively few changes. Most events allowing the new book were already not applying the Dataslate changes to it, and that's confirmed to be the correct way to play it, with the only other changes being minor tweaks to Secondaries and Arks army construction.
Secondary-wise, Boots on the Ground and Inflexible Command both get tidied up for new keywords and the new way Command Squads work, and Inflexible also gets a buff, now awarding you 2VP if an Ordered unit kills something. That makes it even stronger than it already was, and importantly allows you to drop a few turns on the positioning requirements and still max it out overall. Boots became a bit harder in the new book thanks to Command Squads being harder to spam, but Arks actually brings some help with that in a special Battle Brothers option, which lets you take a Scion patrol as an allied detachment. A couple units of Troops Scions and a Tempestus Command Squad with a standard dropping from orbit massively smooths out meeting the Boots requirements, and can do some damage at the same time, making this a powerful new tool for an already strong-looking Codex.
Grey Knights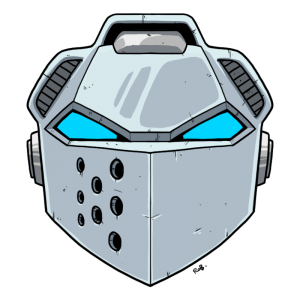 The Good
Hefty points drops on key Infantry and Characters, plus some free equipment gifts.
Ability to go light on Troops in favour of more Interceptors if you want.
Very good at playing Behind Enemy Lines.
Teleport Assault is now 5VP a time, making it very easy to max.
Winners from cheap Helverins.
Dreadknights don't care about losing Armour of Contempt.
Destroy the Daemon no longer has a point-loss condition, so is a freebie against Daemons.
In games against other Marines, they care about losing Armour of Contempt a lot less.
The Bad
Loss of Armour of Contempt is bad for a lot of units, disastrous for Paladins (who also don't go down in points).
Purifying Ritual take a small additional nerf to WC6, which is more impactful than for others because it relies on you casting it lots of times a turn.
Weaker Psychic Interrogation is a pain for them.
The Verdict
Grey Knights were real close to being able to compete already, and the extra bodies they're going to be able to get on the board here should get them over the line, especially as they're pretty good at fighting against other Marines thanks to all their deadly melee and the D2 (but low AP) shooting off Dreadknights. Losing Armour of Contempt certainly hurts them, but many lists were still leaning on Dreadknights as the anchors for the army, and they're unaffected by the change. Being able to cut down spend on Strikes in favour of more Interceptors is also great. The only big sadness here is that the change probably puts Paladins back in the dumpster as they haven't received big drops, which nukes list variety a bit. Razorbacks with free weapons are also potentially playable, and Grey Knights are another army that can make good use of Helverins. Grey Knights do lose a bit of reliability/ease in the Warpcraft Secondary category, but the big boosts to Behind Enemy Lines and Teleport Assault should largely mitigate that. Positive overall, and feels pretty well pitched by the design team.
Imperial Knights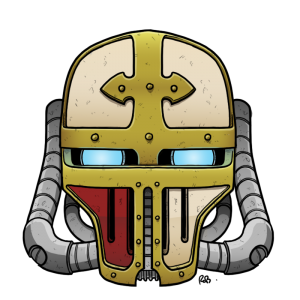 The Good
Sixth main detachment LoW slot helpful for lists that want to take a variety of Armigers.
Can take an Inquisitor (or Voidsmen) in an auxiliary support now for free.
Slightly more plausible to take a Dominus class, as you don't hit the gotchas with exact numbers of Armigers/Questoris you need to get your CP refund.
Great Faction Secondaries unchanged.
Free CP if you take Grind Them Down.
Mid-AP weaponry is much better now Armour of Contempt is gone, with Helverins in particular looking super spicy.
The Bad
Freeblade Lance now has to go all-Mechanicus or Imperialis in the main detachment unless they get a new exemption in an FAQ (though you can still take one of the other type in a Battle Brothers detachment). Edit: no they don't, I am an idiot who misremembered a rule!
The Verdict
Knights see minimal changes overall, but that's honestly probably a good place to be for them. They were already competitive in Nephilim, their nastiest predators have taken some big hits, and they benefit enough from Armour of Contempt going away to mostly offset the gains the factions that used to have it receive. The Arks detachment structure also smooths out a few gotchas around CP that they could hit before, which notably made it very hard to take a Dominus alongside the good stuff. Not impossible that someone might try a Forgemaster Castellan now, but honestly you probably just stick to the existing plans and enjoy stomping on people!
What Does it All Mean?
This is all promising stuff – Grey Knights, Adeptus Custodes and Adeptus Mechanicus all look to have picked up substantial shots in the arm, and the other three Imperium factions were starting from a stronger position and should still have what it takes to throw down. While there are perhaps a few further changes we'd have liked (Secondary improvements for Custodes, something for non-Bloody Rose Sororitas), this feels like good work from Games Workshop in flattening things out overall.