Another month brings more hobby progress from our contributors to be share with you all – and only posted 2 weeks late!
Liam "Corrode" Royle
It's been a while since I managed to get into a round-up, and thanks to the delay in publishing I've not only dragged in February and March but also part of April. That's a lot of toys.
The one I'm proudest of by far (and painted last, chronologically) is the Avatar of Khaine, newly unleashed in plastic form: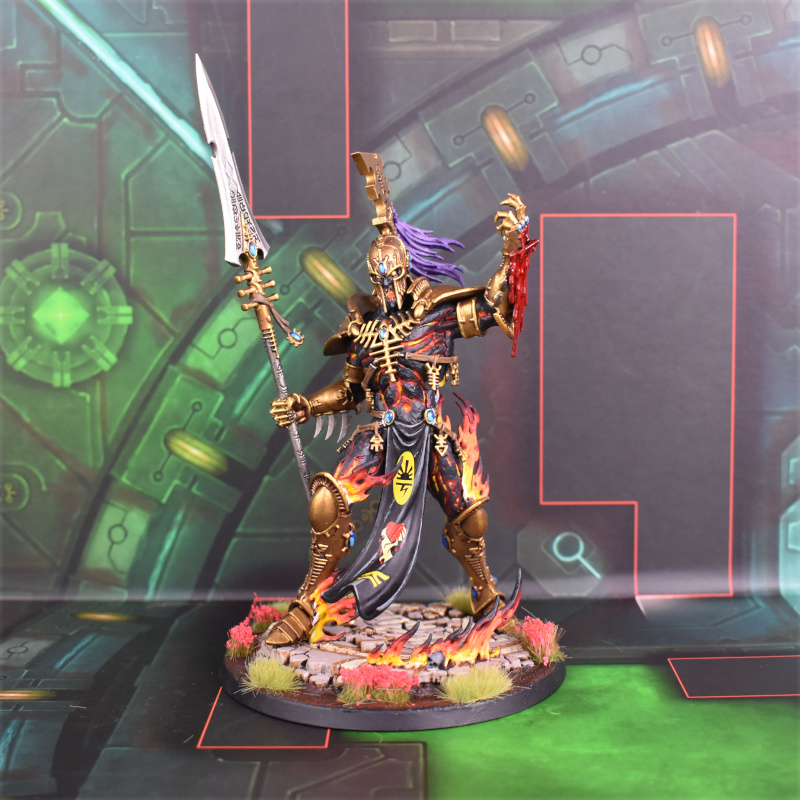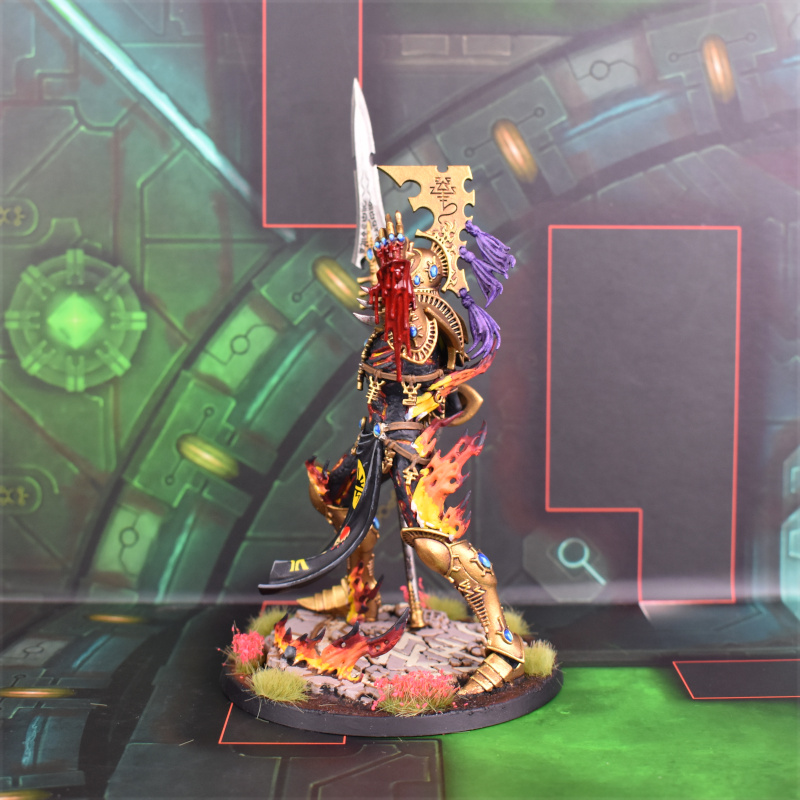 He was a ton of fun to build and paint, and I'm pretty happy with how he turned out. Weirdly it turns out that there is no Rune of Khaine on the Aeldari transfer sheet, which is annoying – instead I used the old Har Ganeth symbol from the Dark Elves transfer sheet in WHFB, which after all represents the Heart of Kahine as worshipped by the Witch Cults in that system. Now I just need to get the rest of my long-neglected Craftworlds army up to speed so I can get him on the table.
I've made at least some progress on this front, painting up a mix of the new plastics as well as older models that have been kicking around in my Pile of Potential for years – way back in May 2019 I bought a huge lot of stuff that included a bunch of the makings of a Craftworlds army, then painted almost literally anythinge else.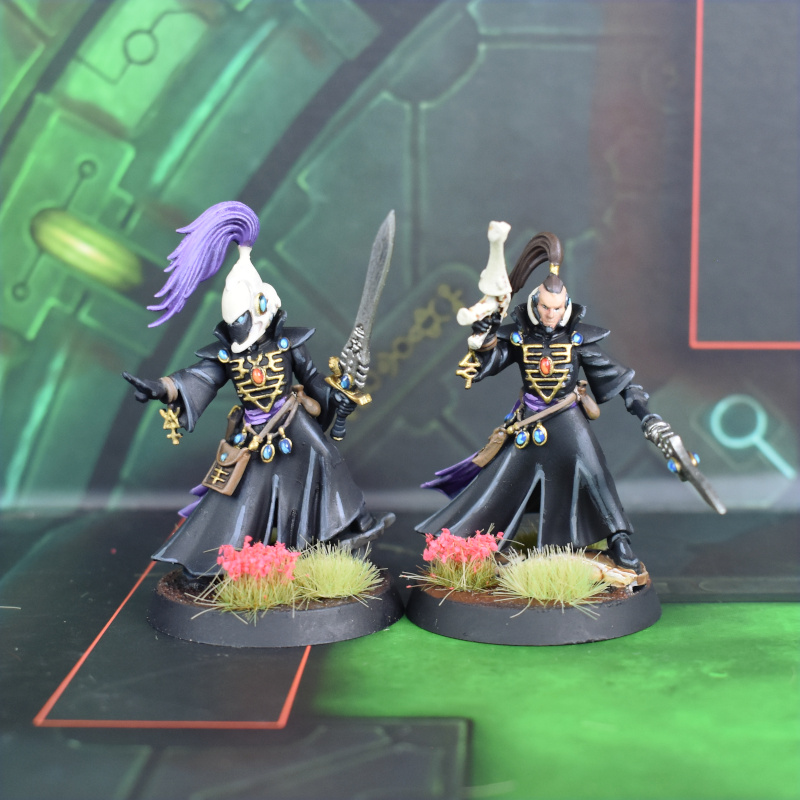 Sadly focus isn't really the name of the game here in the Corrode paint queue, so I've also done… a few other things, including Adeptus Custodes, Adeptus Mechanicus, Death Guard, Drukhari, Genestealer Cults, and indeed stuff for whole other game systems including Blood Bowl and Aeronautica Imperialis.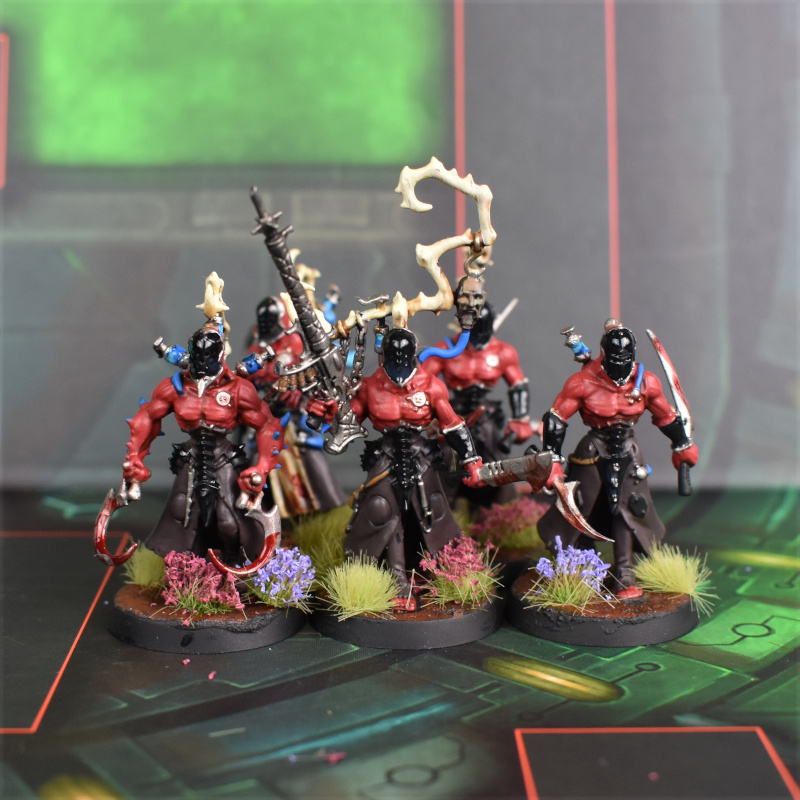 At least I'm having a lot of fun painting, even if I should probably learn to focus on one project at a time.
SRM
As I alluded to in the previous roundup, I wrapped up a Repulsor Executioner for my Black Templars. I wrote a bunch about it in my inaugural Road to the US Open series article, and it has performed surprisingly well for something everyone says is godawful.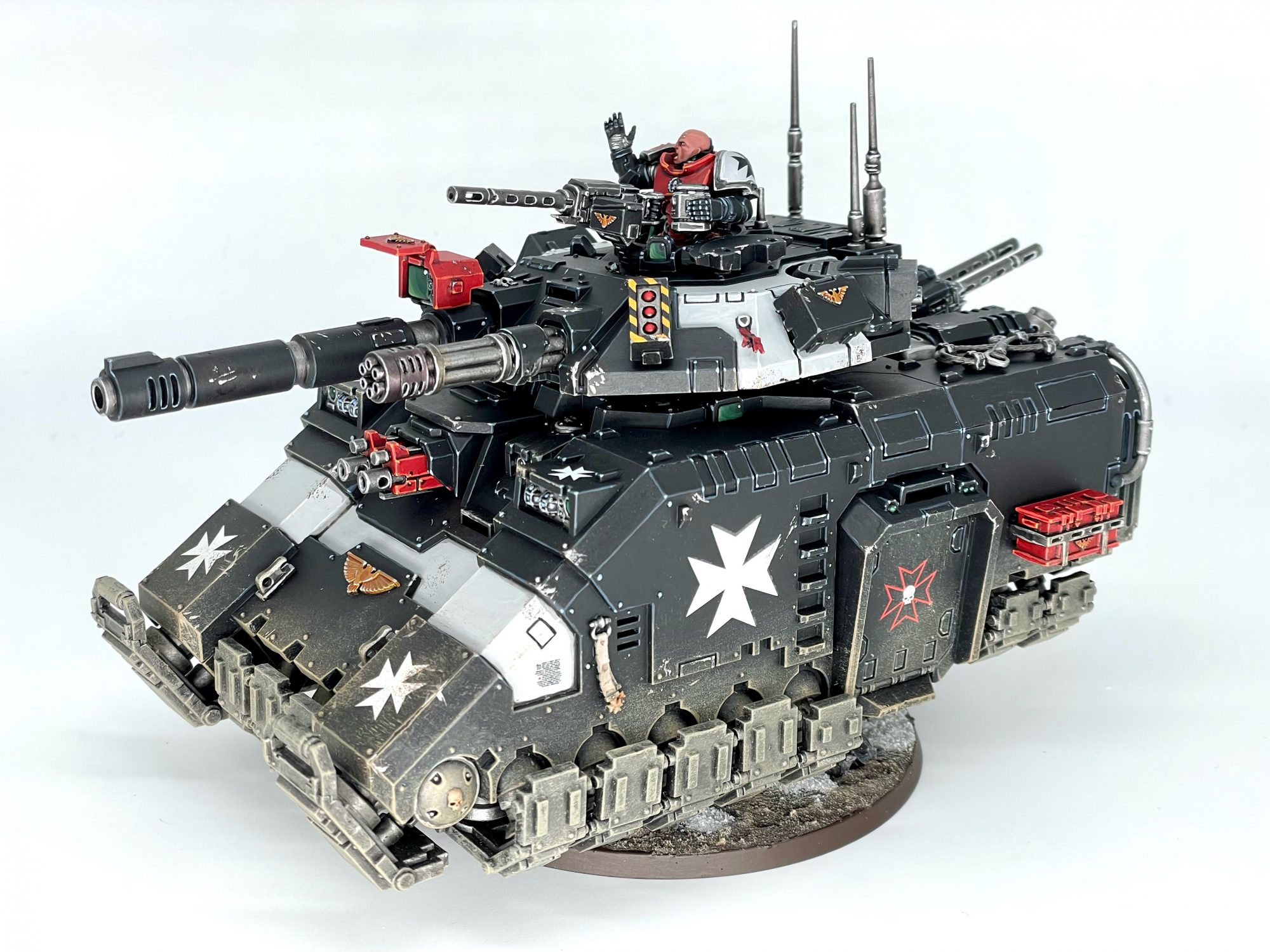 I've kept up the "units that used to be good but nobody takes anymore" train by painting up a squad of Hellblasters for my Templars. I had a load of fun converting these dudes and enjoyed painting them up as well. They've done relatively okay as well; a bunch of S6 AP-3 shooting is never a bad thing.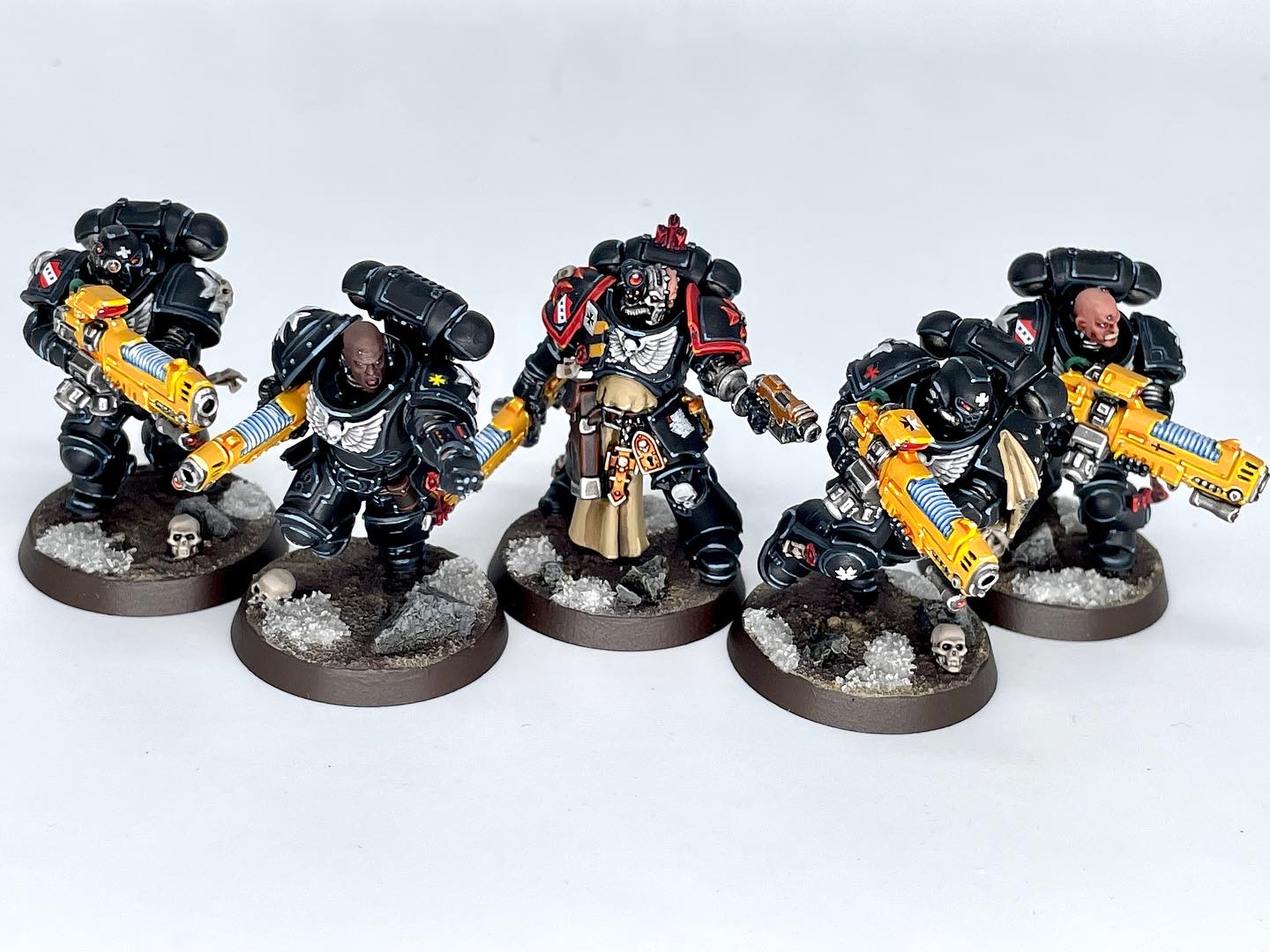 Next up, I'm going hard into more Primaris Black Templars. On my painting desk right now is a unit of Primaris Sword Brethren who will, in time, disappoint me as well. After them, I'll probably be working on some Flamestorm Aggressors. Naturally, Imperium magazine (you are reading my Imperium review series, aren't you?) sent me along another trio of easy to build Flamestorm Aggressors, so I guess I'm pumping that squad up to 6 dudes now. For whatever reason, I really love my butt-tier specialist units.
DYLON
I've been deep in assembly mode for the start of 2022, building a load of Necromunda terrain and Forgeworld goodies. But I hit blank spot in my hobby calendar so grabbed a paint brush for the first time in a while.
First on the docket are the adorable Bomb Rats from Forgeworld. I painted these in a evening with mostly Contrast and am very happy with them considering they may never see the table (though we are looking at houses ruling their cost).
Earlier this year I assembled enough Undead stuff to get my Soulblight Gravelord army up to 2000 points and with some games lined up I got started on them. I've needed Grave markers for ages so I put some simple ones together. The gravestones are from GW kits and Rob Hawkins line of terrain.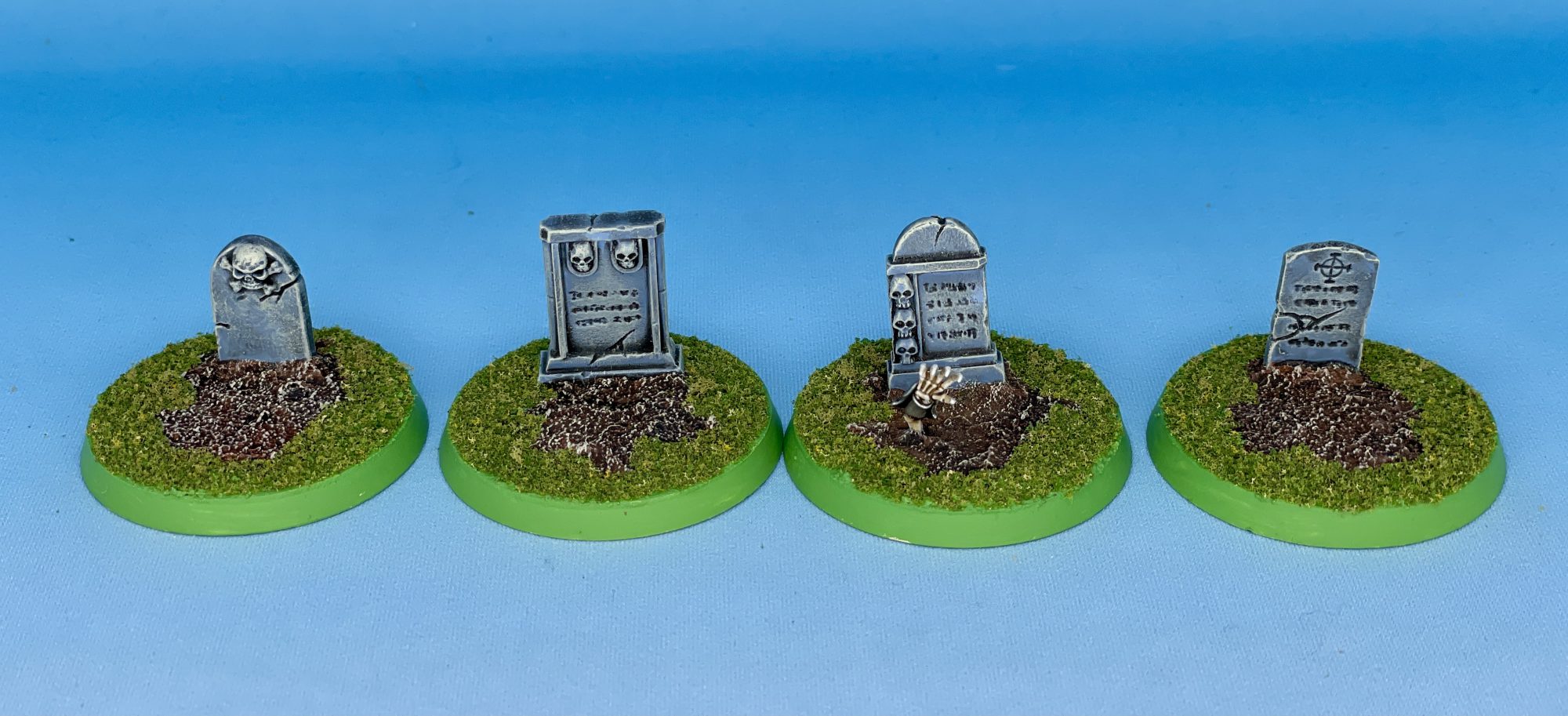 And on the painting desk at the same time were 20 Skeleton Warriors to round out my collection to 60. Though at this point I should probably make another command section for flexibility. Simple work on these, spray, wash, dry brush, metal, wash, base, done. Under 15 minutes a mini and the look pretty alright.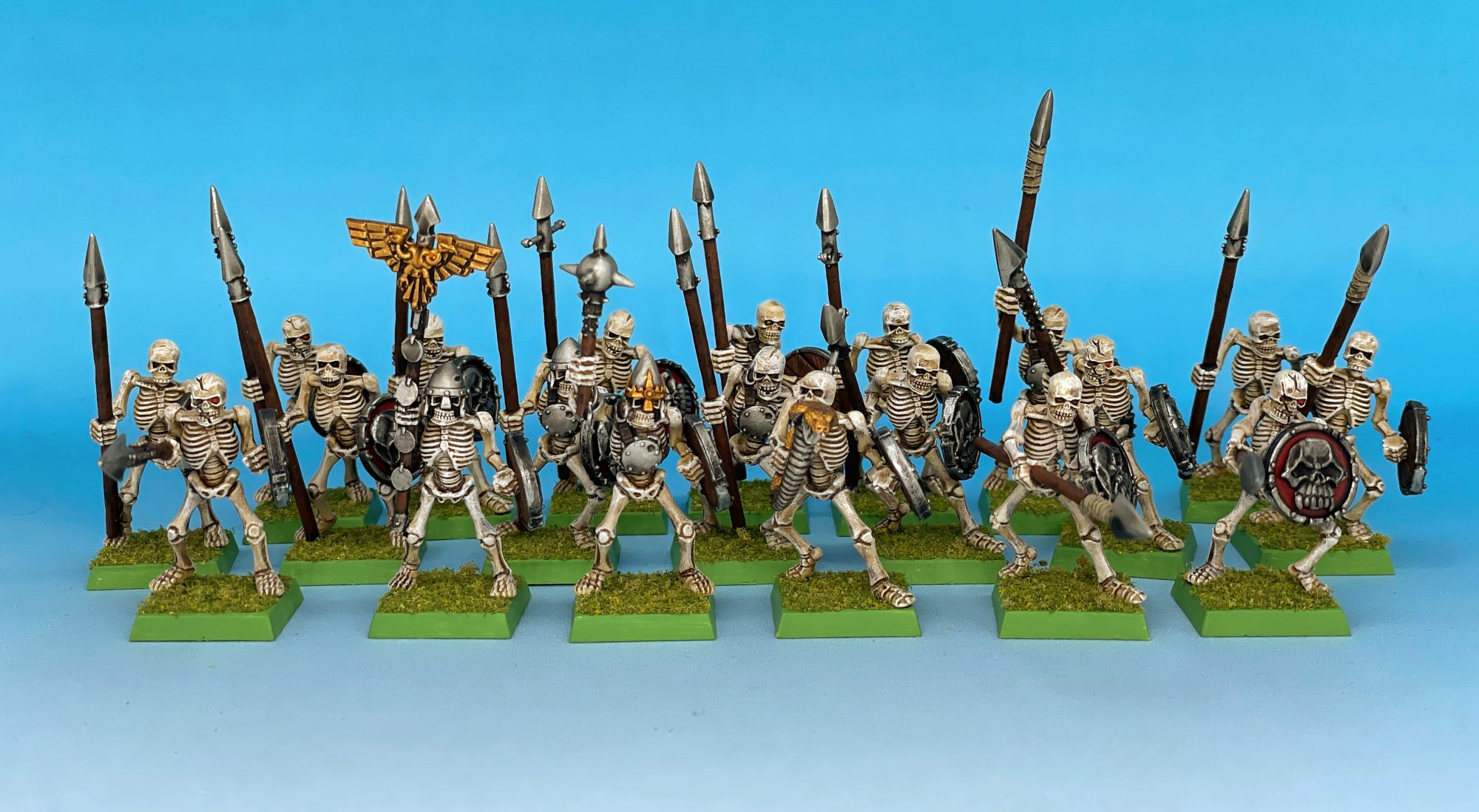 Next up, I have a bunch of Necromunda terrain that is base coated that I need to commit to a day of oil washes and I need to get going on my Goliath gang for our ongoing Scumlords articles.
Charlie B
It's been a productive month by my standards, because (a) orks paint up fast, and (b) I should have been doing more important things, but the little green lads kept tempting me back. I've munted out another mob of basic boyz, plus my warboss Sirrus Bizniz, and killa kan threepiece Grötley Crüe.
If you like the way they look, you can get the recipe at the Beard Bunker. If you want the pun-seasoned lore behind the names Sirrus Bizniz and Grötley Crüe, then click here and here respectively.
I'm now ten gretchin away from a functional 500 point army, which (again, by my standards) pleases me greatly given that I only started in February. Unfortunately I also just burned the forefinger of my painting hand like a complete muppet, so my progress might just dip a smidge.
Pendulin
It's been a hot minute, hasn't it. I've only been able to paint a few models in between Administratum coding fugues, but I'm still really happy with how they've turned out.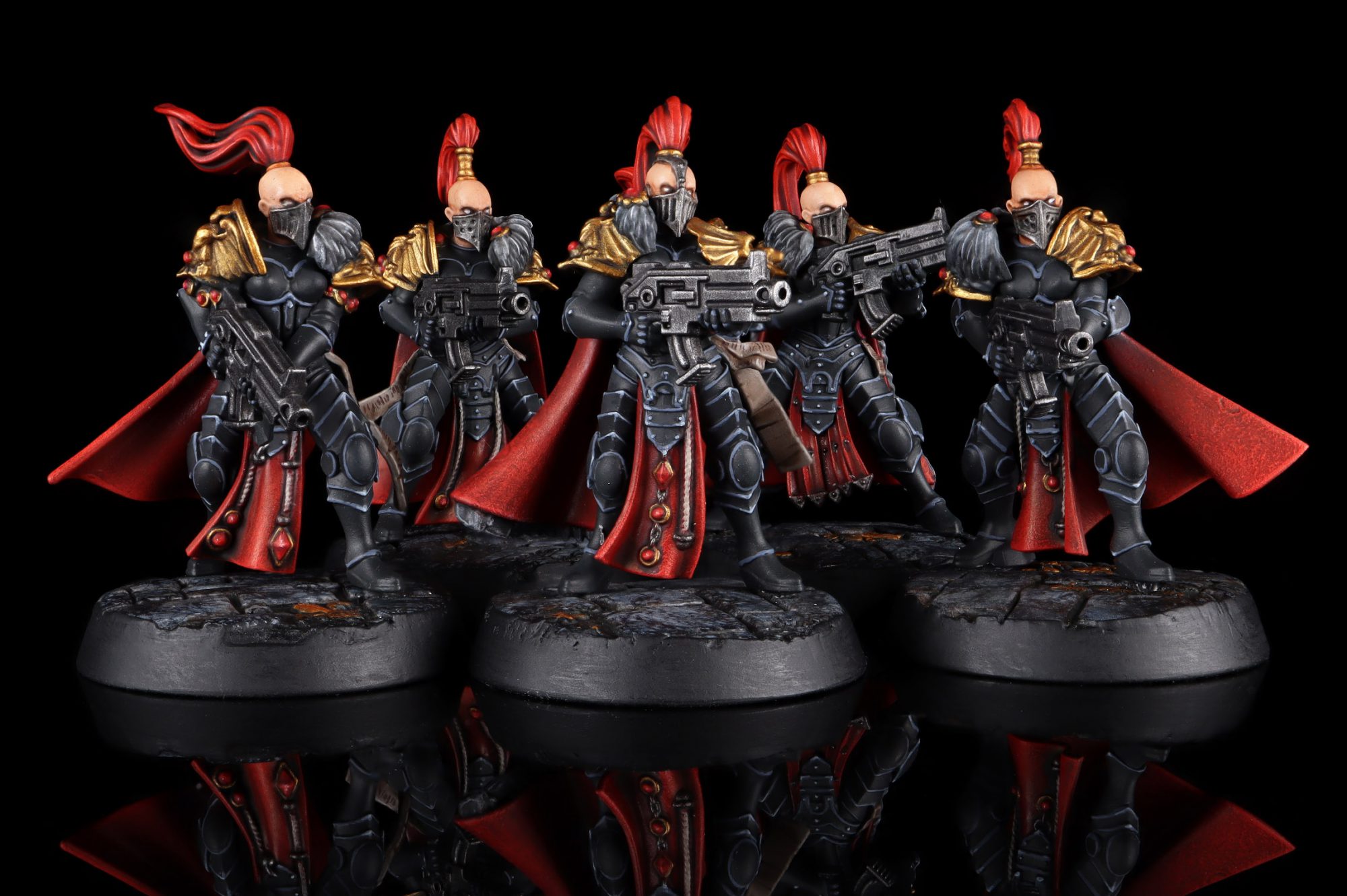 These sisters were an absolute joy to paint. It took a while to settle on exactly which colors were going where, but I love the result and it looks great next to my other Custodes.
I honestly was not expecting to enjoy painting these models. I've tried my Custodes paint scheme on other models, and haven't been impressed with the results. But it's great on these Sisters, and I'm looking forward to painting some more. I had a pipe dream of painting an entire Sisters of Silence army, but I'm pretty sure I'd go stir-crazy before even getting a quarter of the way through it.
Soggy
At the start of this month I was graced with a boatload of MDF terrain from TTCombat for a review, which I started working hard away on – drawing comments from my wife about the burning smell coming from my office. The smell of burning felt as if it got more intense and I started getting an incredibly sore headache from it. Nope. Turns out it was Covid. Welp.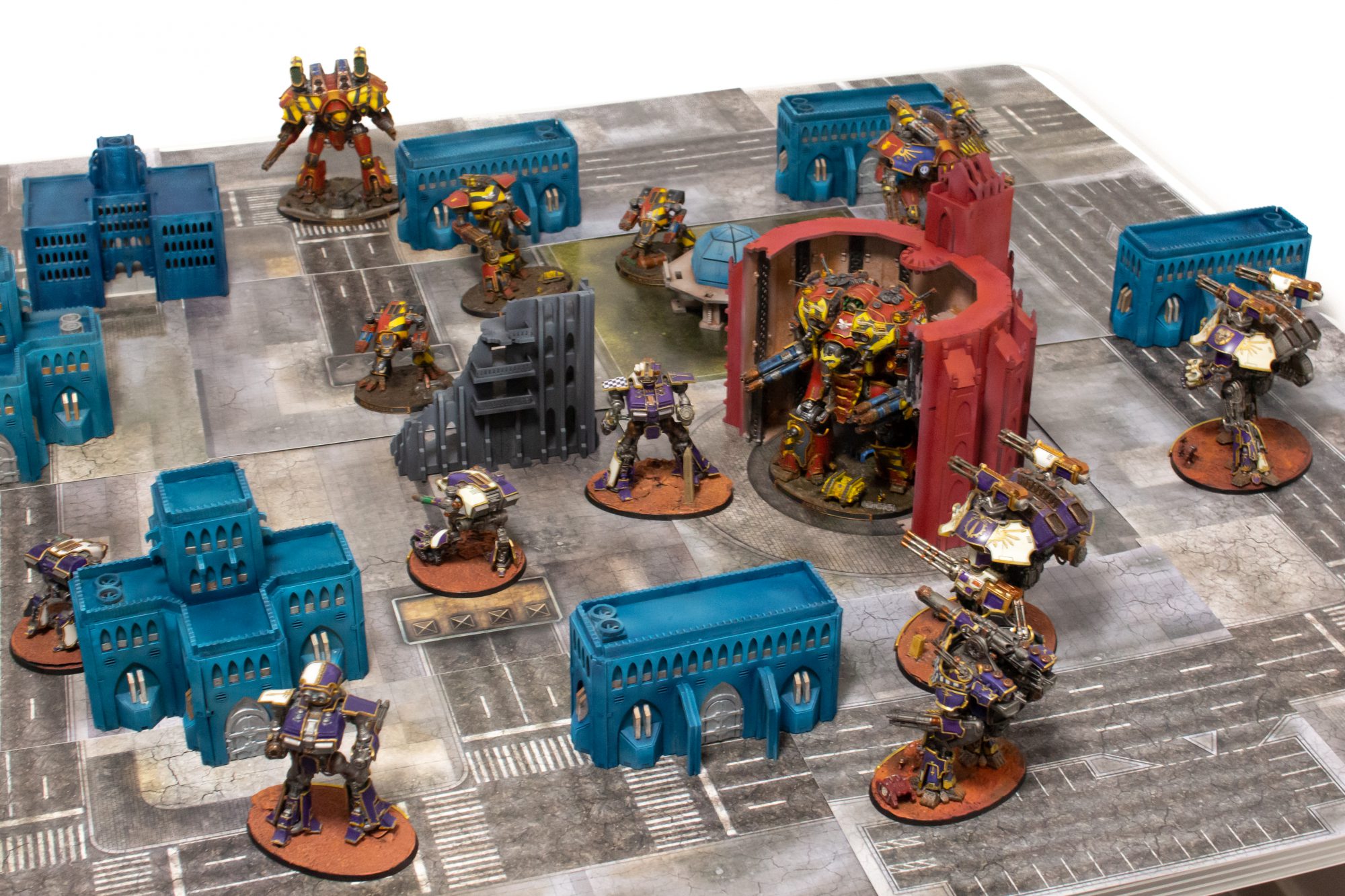 Recovery from Covid and distractions from Elden Ring has made hobby progress slow this month, however I did manage to crack out ten Metamorph Delaques – which was a gap in my collection. I had a play with oils on the cloaks which was an interesting experiment as I've never used them before, I might be a bit more adventurous in future now the initial hurdle has been passed.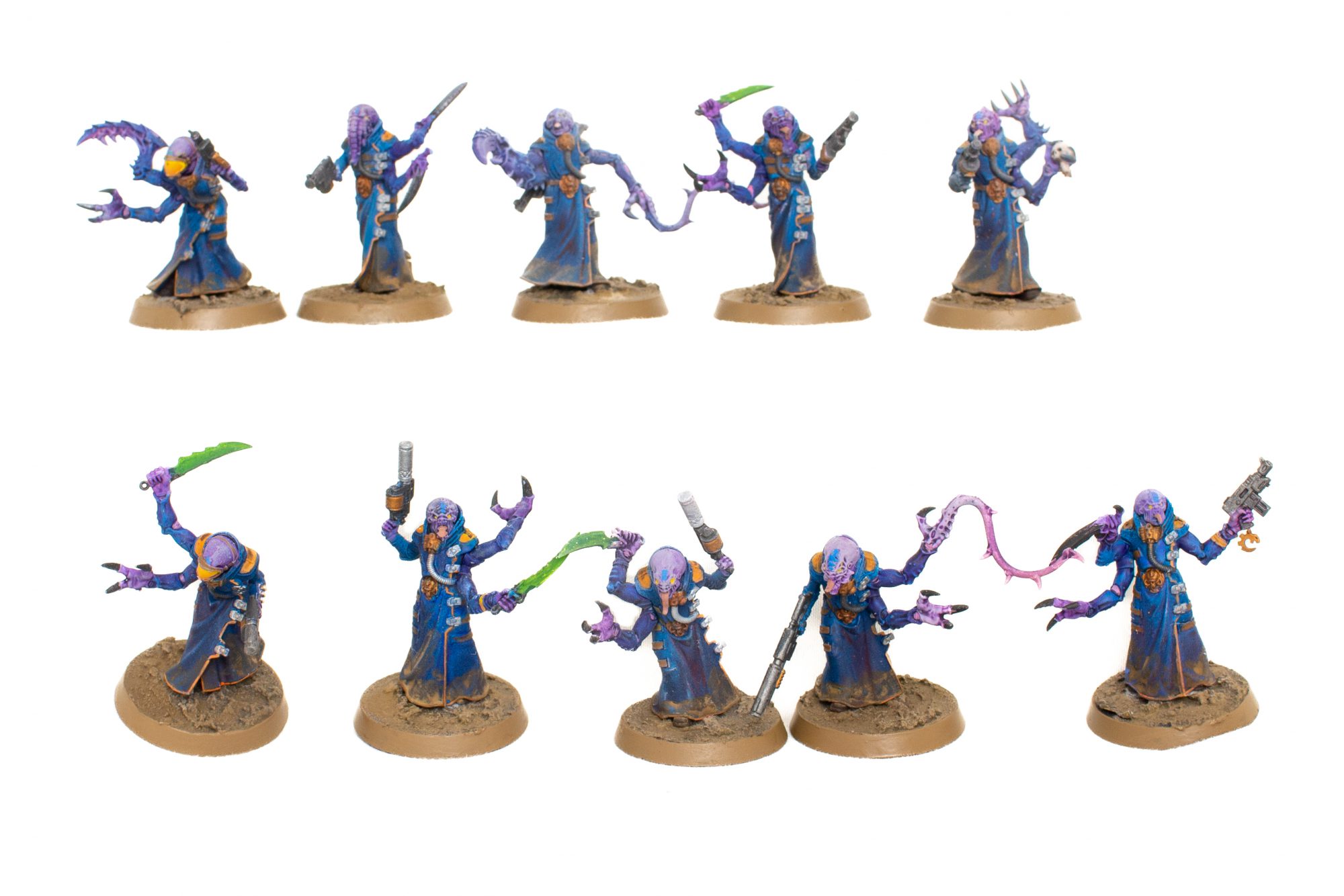 Next month I'm going to treat myself to a few new kits that I've been meaning to pick up for some time and will leave for a surprise.
Lupe
This month I've been doing exclusively very small and very large things. First up some tiny (10mm scale) fantasy armies for playing Saga: Age of Magic with.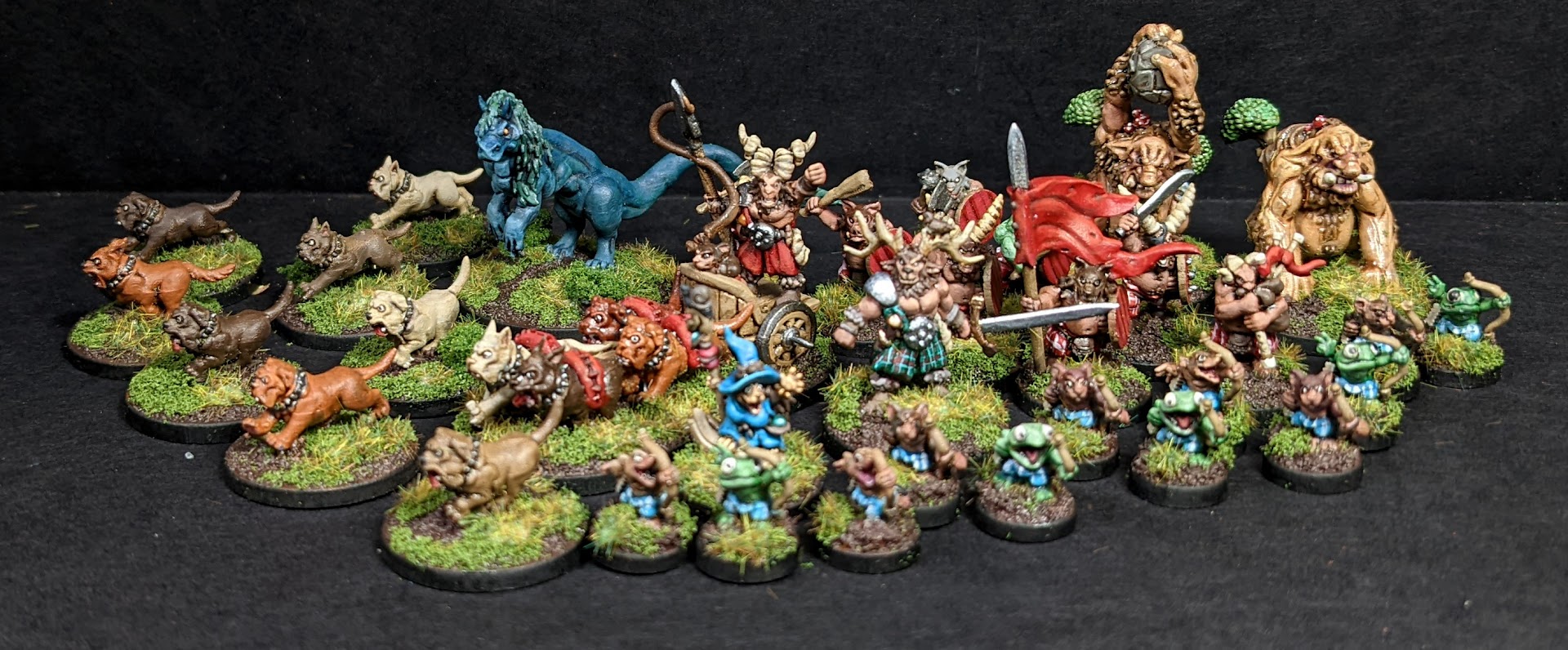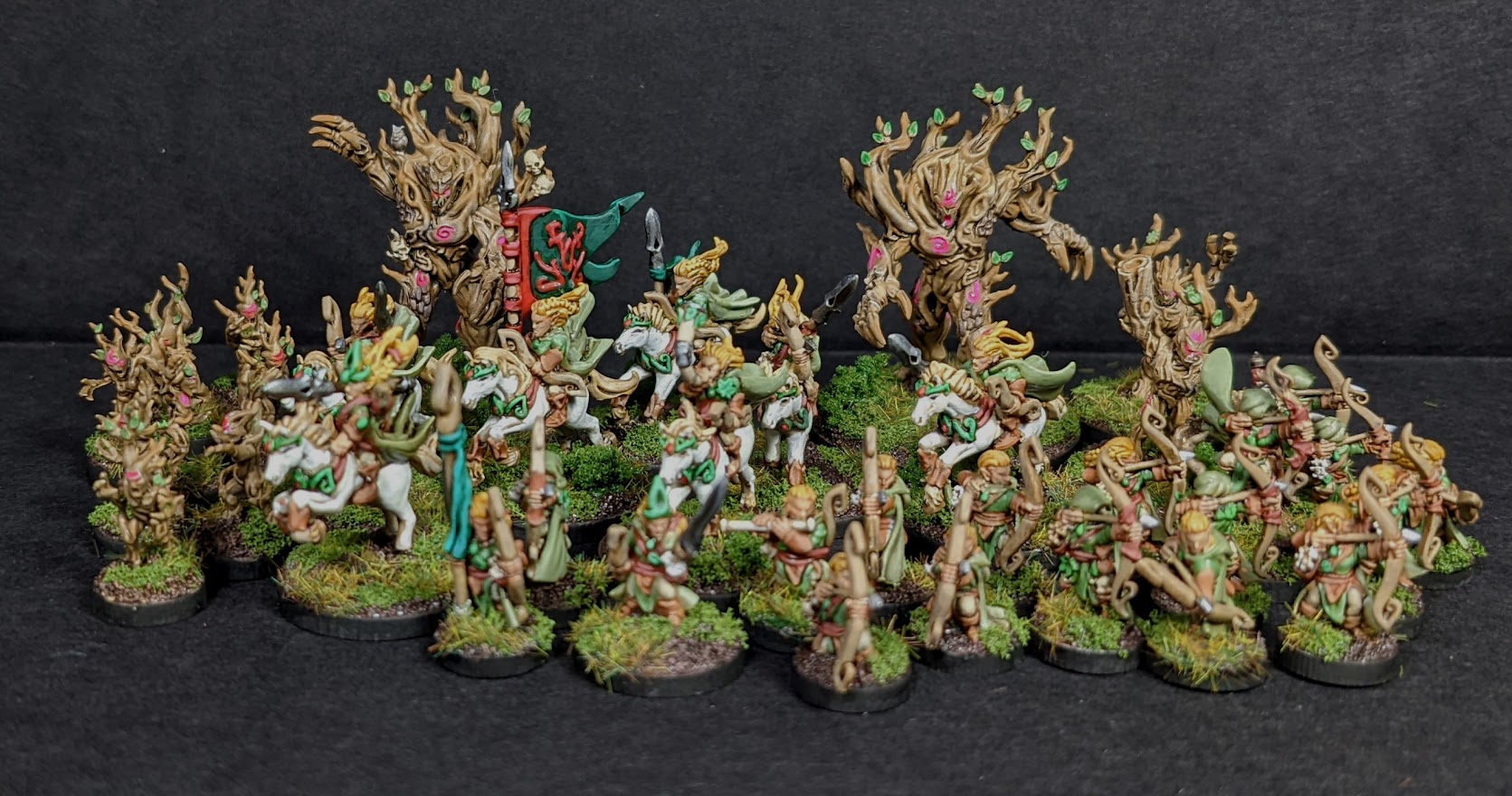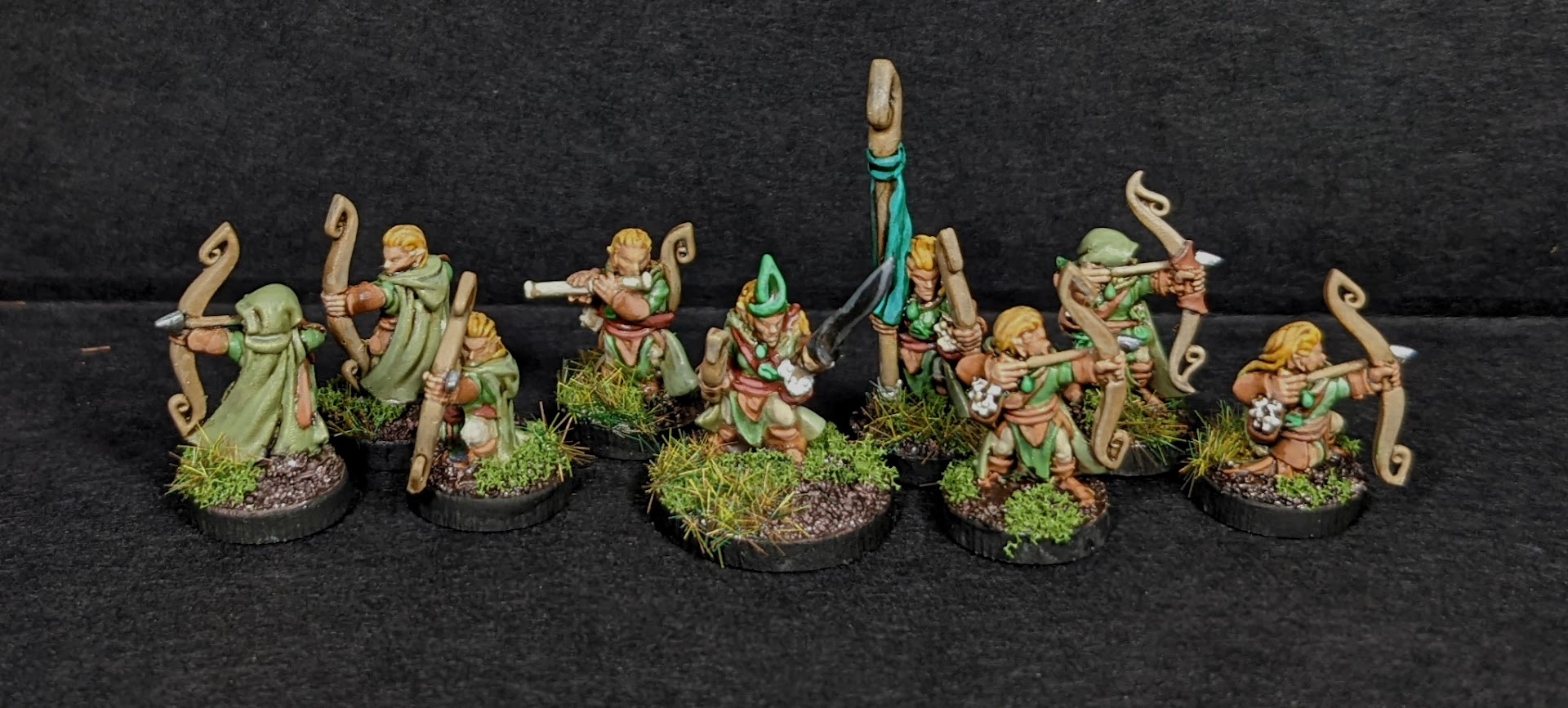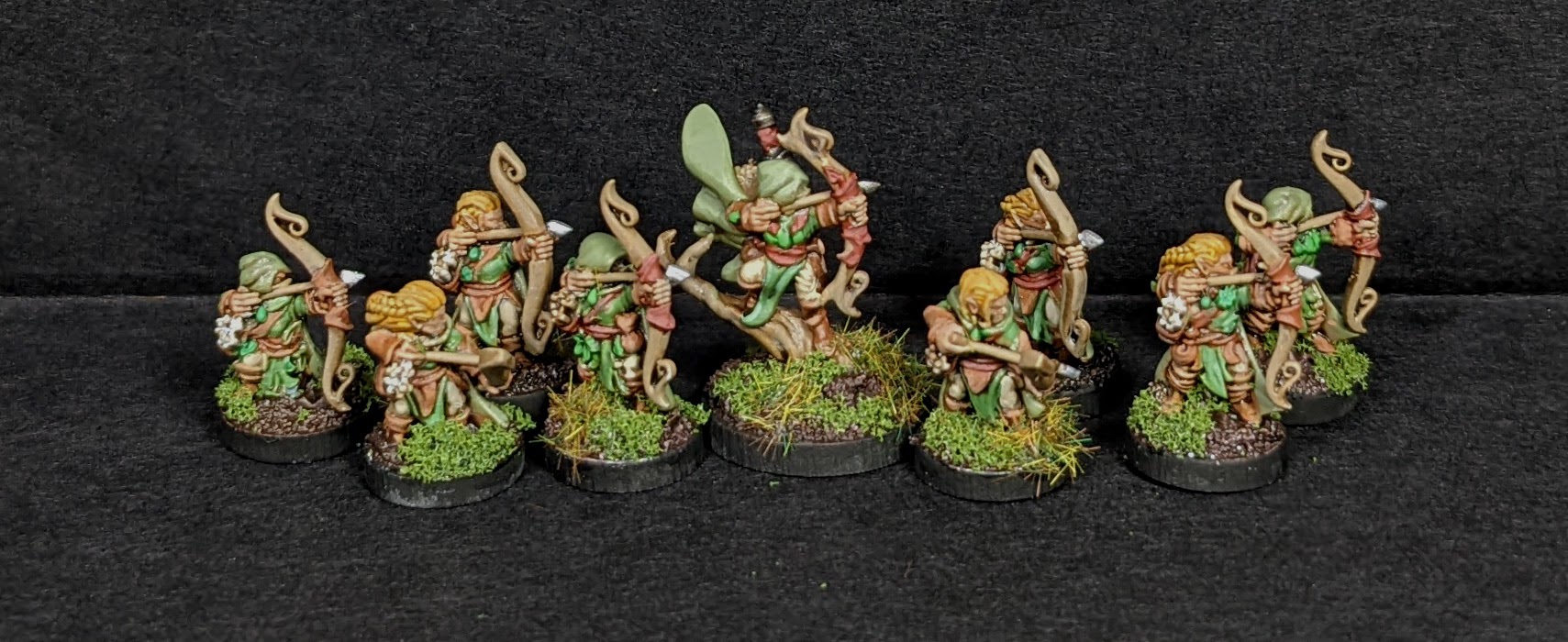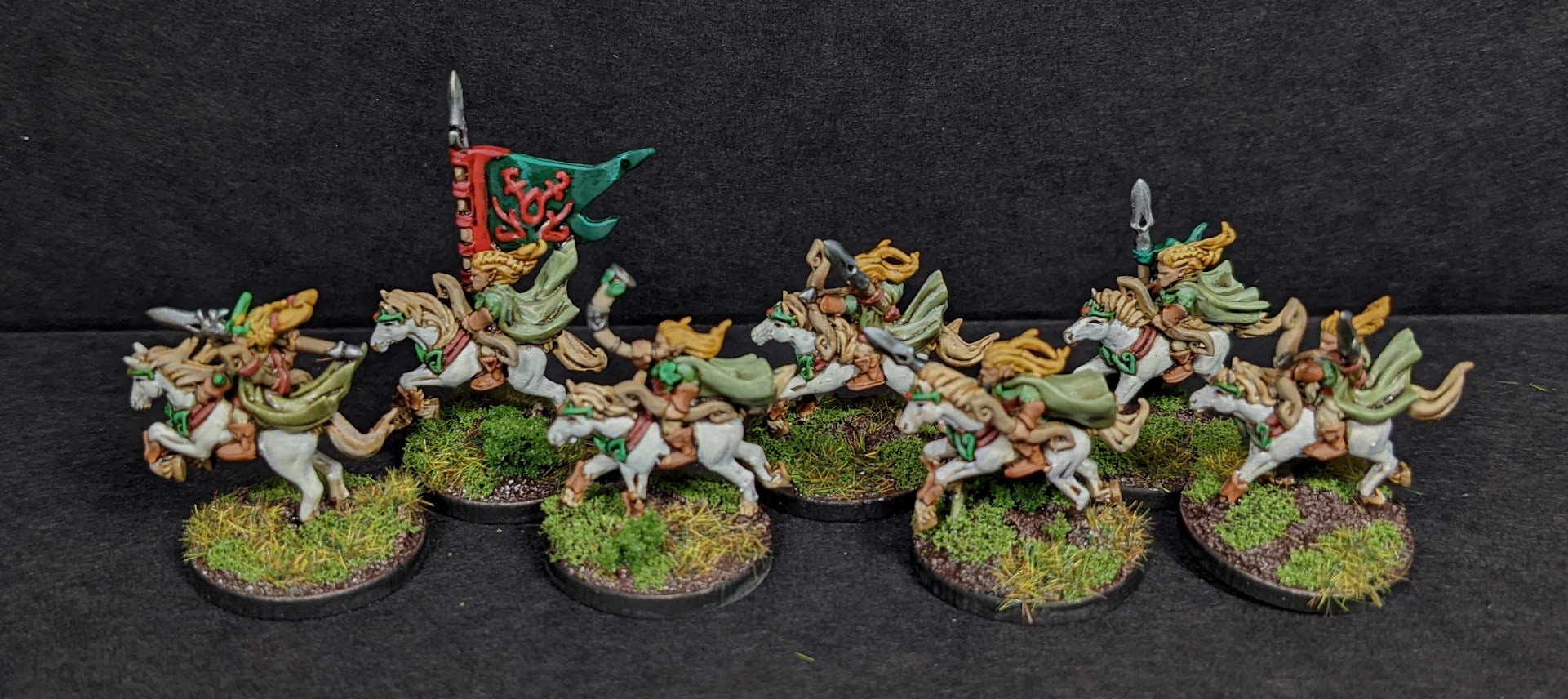 I also did the first of six busts of Hellboy characters I've had sat in a cupboard for a year. First up was Liz.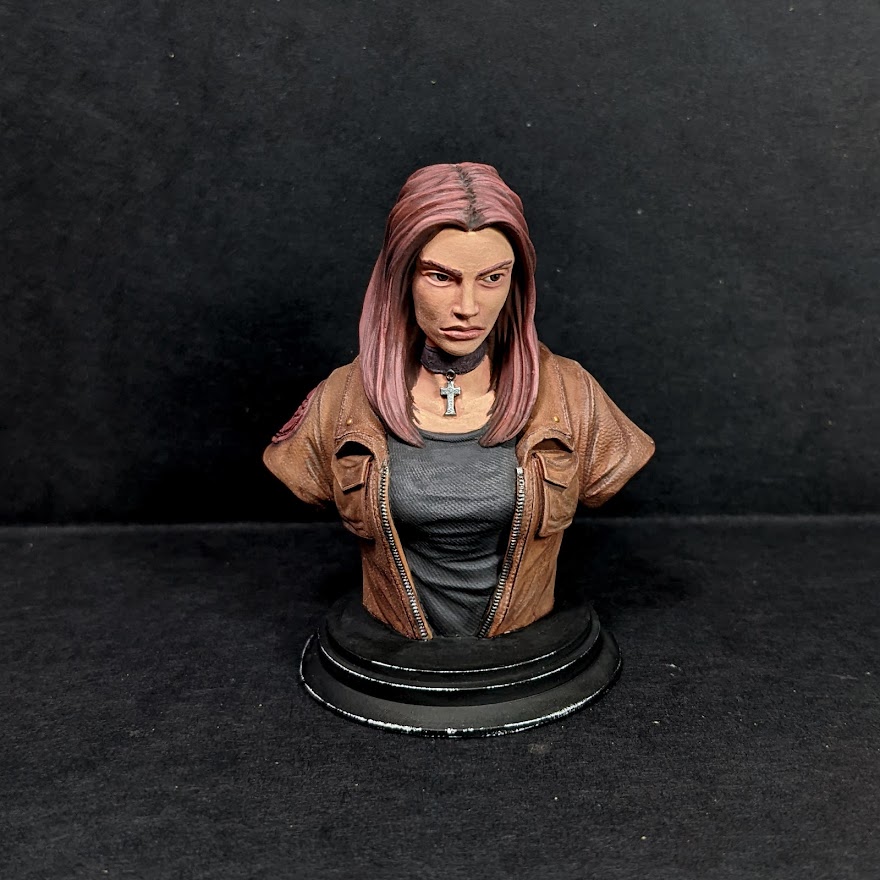 And finally a valentine's day gift from my husband.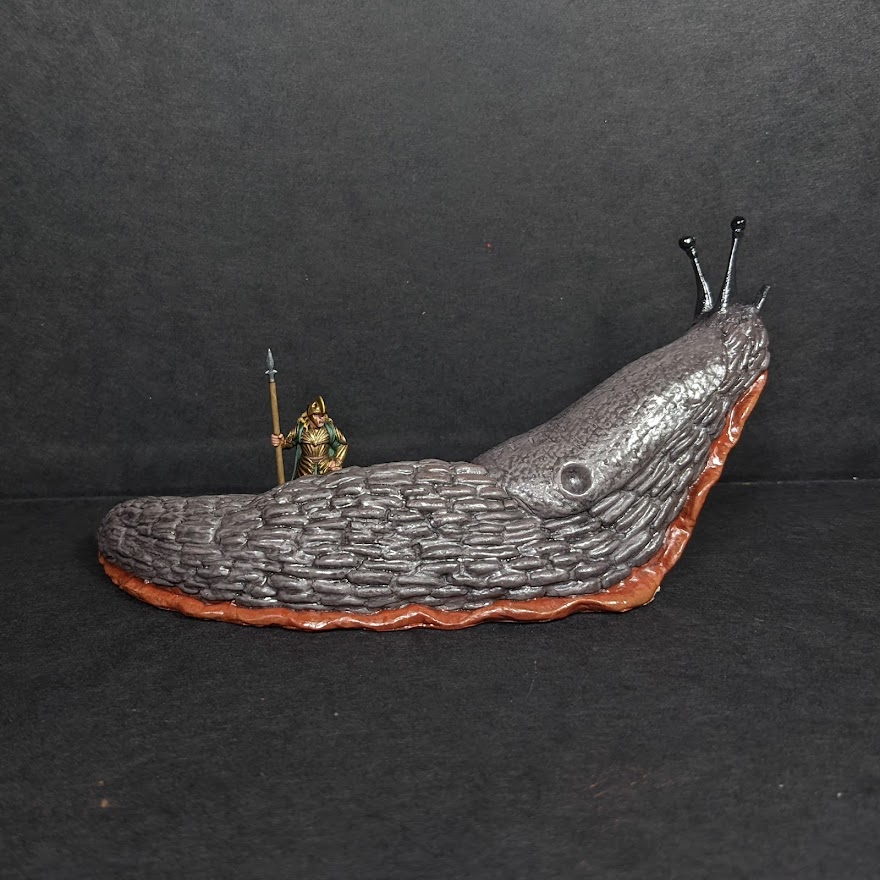 Rockfish
Ok I will be honest and say I got like zero sleep this month and a hint of brain bads, so only a few* models from me this time. *A few in this context means 21 models
I will start with big boi, he looks fancy no?
Most of the models I got done this month were eldar of some variety it looks like.
I did do some very cute space ships though, so that's nice.