Howdy scummers! It's Monday, which means it's time for another edition of Necromunday! This time around we're taking a look at a terrain piece you may have seen in photos here before, the TT Combat Half Pipe. It's a fun kit to assemble and a great display element if you have the right kind of gang!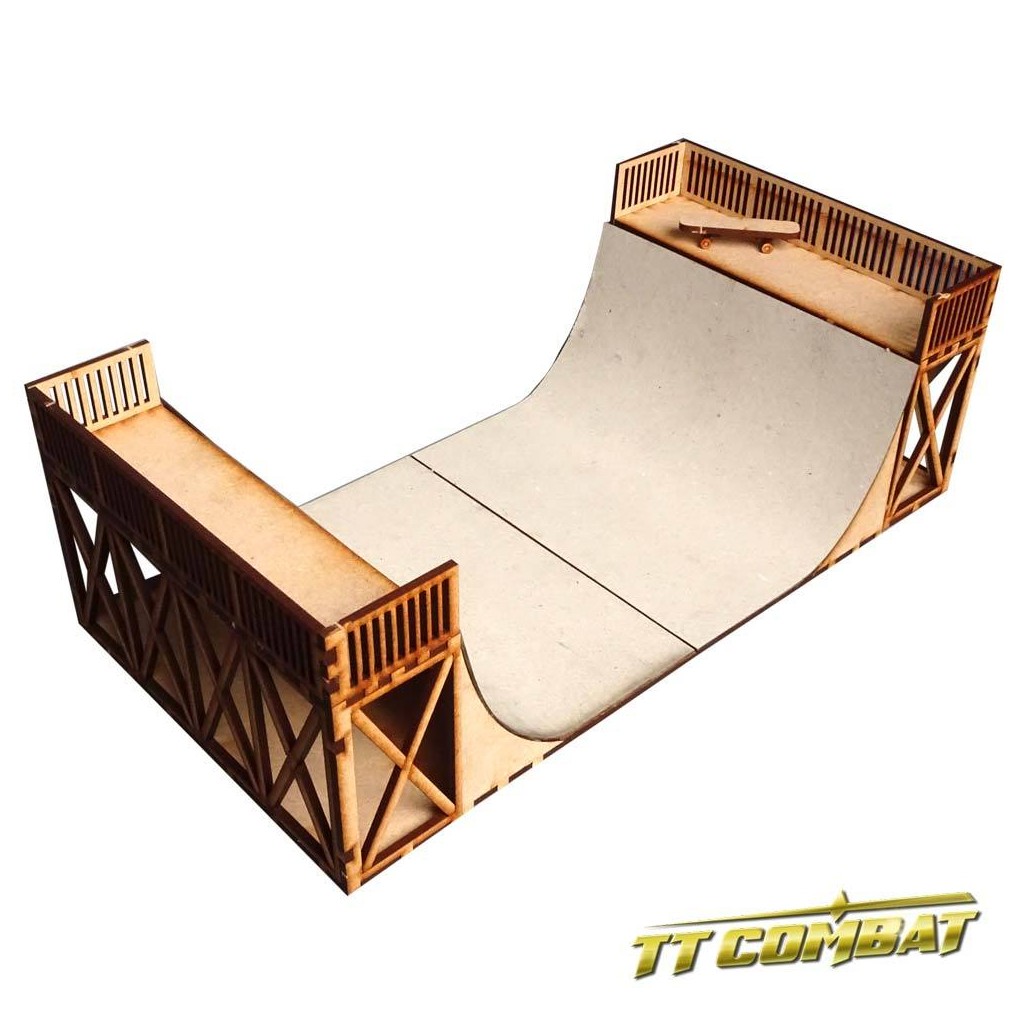 Assembly was pretty easy! The curved part on the halfpipe is "1mm greyboard", which was easy to bend into place. I flooded a bit of extra wood glue behind the greyboard after I had glued it to the frame to give it a bit of extra stability. For the platforms I added a some diamond plate and plain plasticard to the top, granny grating on the bottom, rivets on the front, and a fair amount of texture paste to grime it up.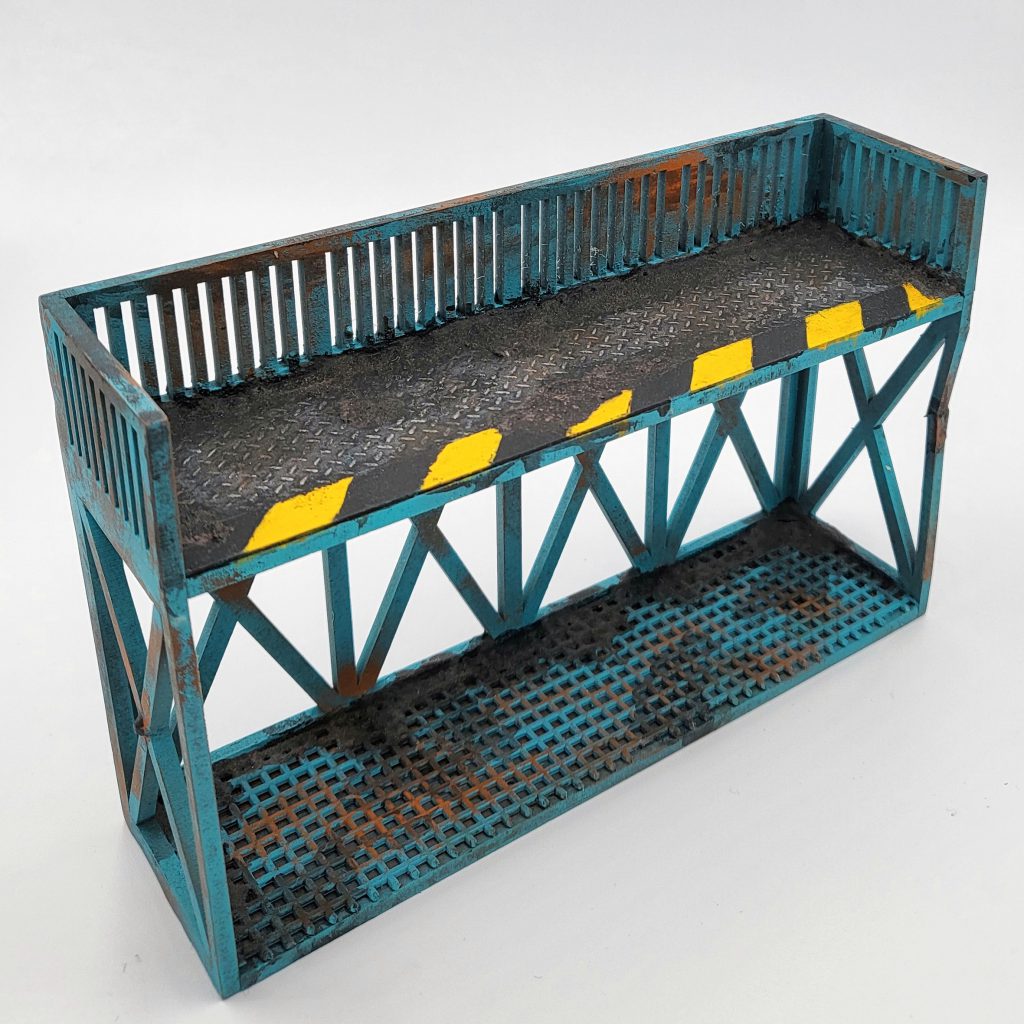 The heavy lifting for the paintjob here is handled by hairspray chipping! I primed a red-brown color, did some quick airbrush passes with a couple of different brigther oranges, and hit it with matte varnish and the Aqua Net! You could also get the effect with stippling or sponging.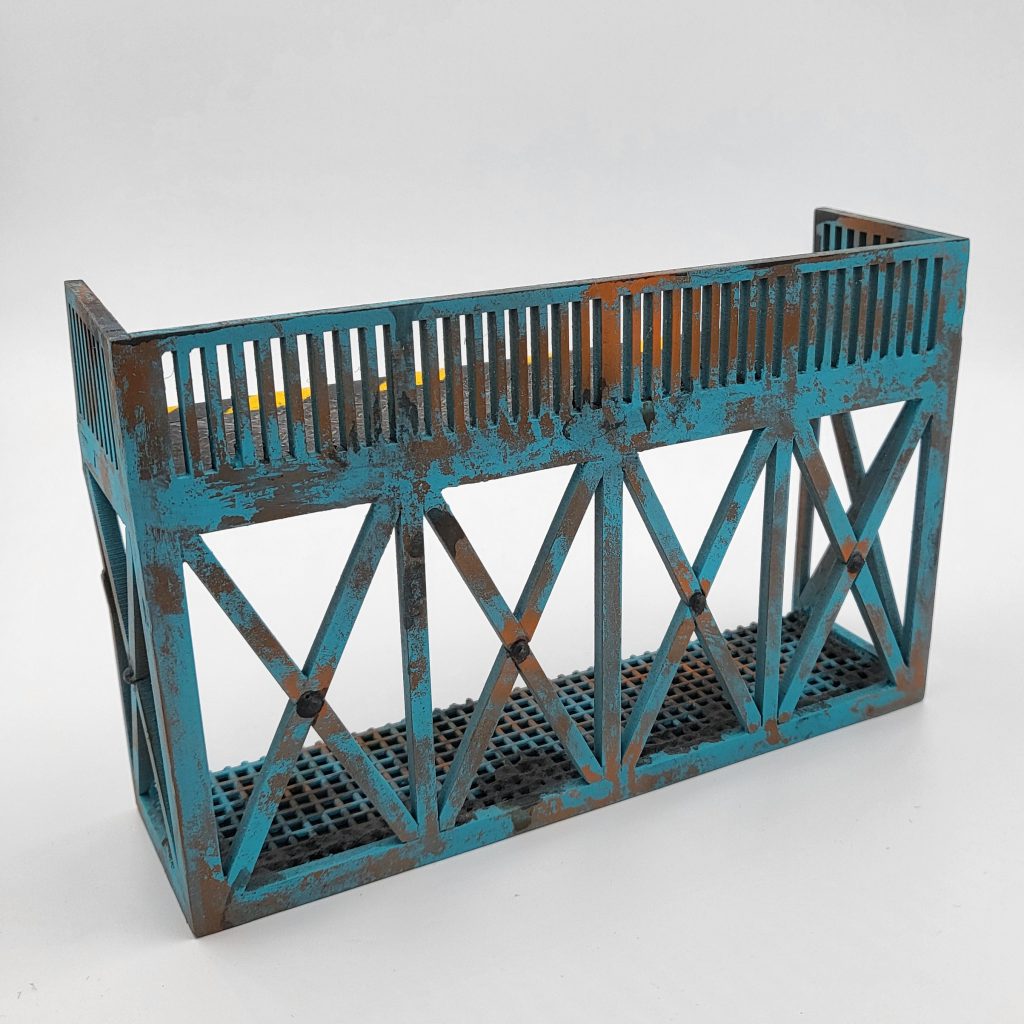 Dear reader… if you know me you already know what I am going to say next. I airbrushed a thin coat of Golden High Flow Acrylic Teal (THE BEST PAINT) all over and went to work with a toothbrush.
This was my first time hairspray chipping a piece of terrain. Did I overdo it? Hell yeah. Do I like the result? Also hell yeah. The base color for the front of the halfpipes was Vallejo Stonewall Grey, hit with some black oil wash and some spots of acrylic washes in extra grimy spots. The big open areas are a great canvas for transfers (which I used liberally) or freehand if you happen to be good at it.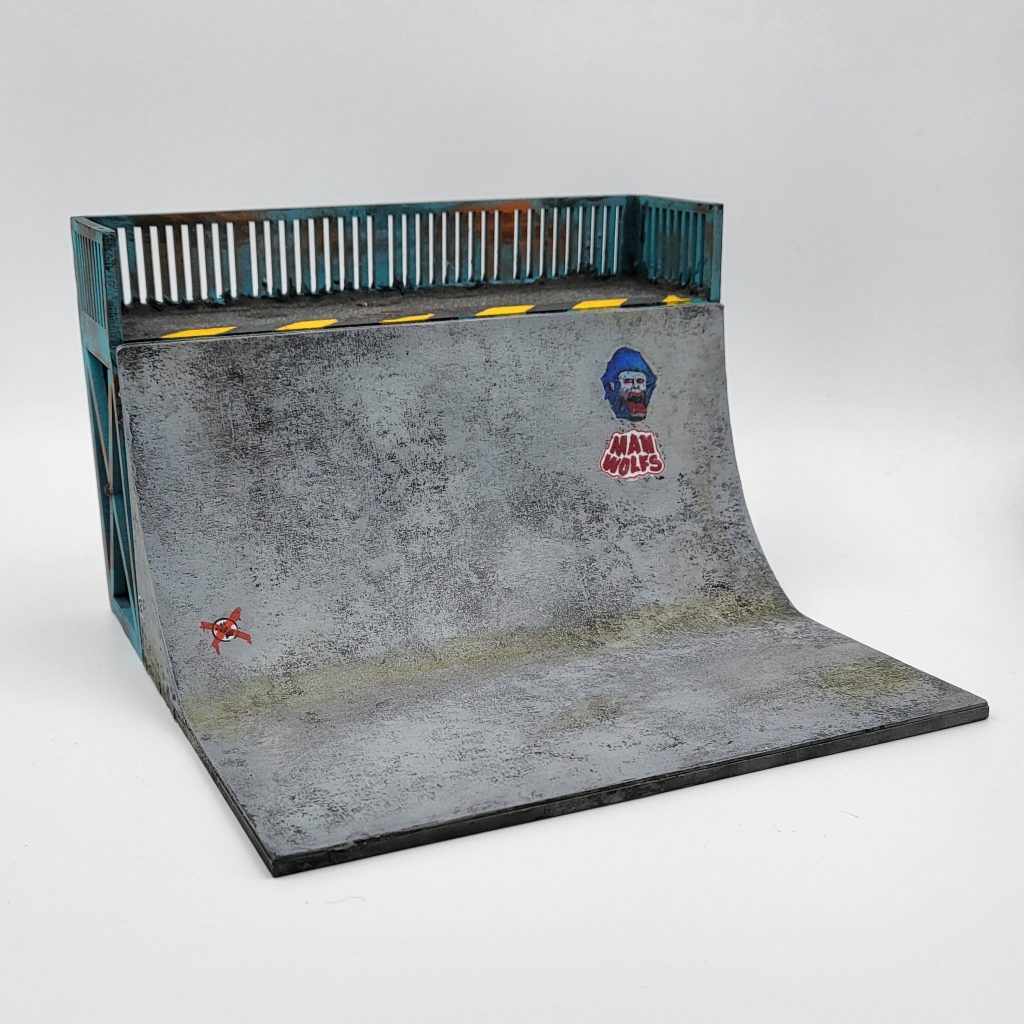 Speaking of one of those transfers…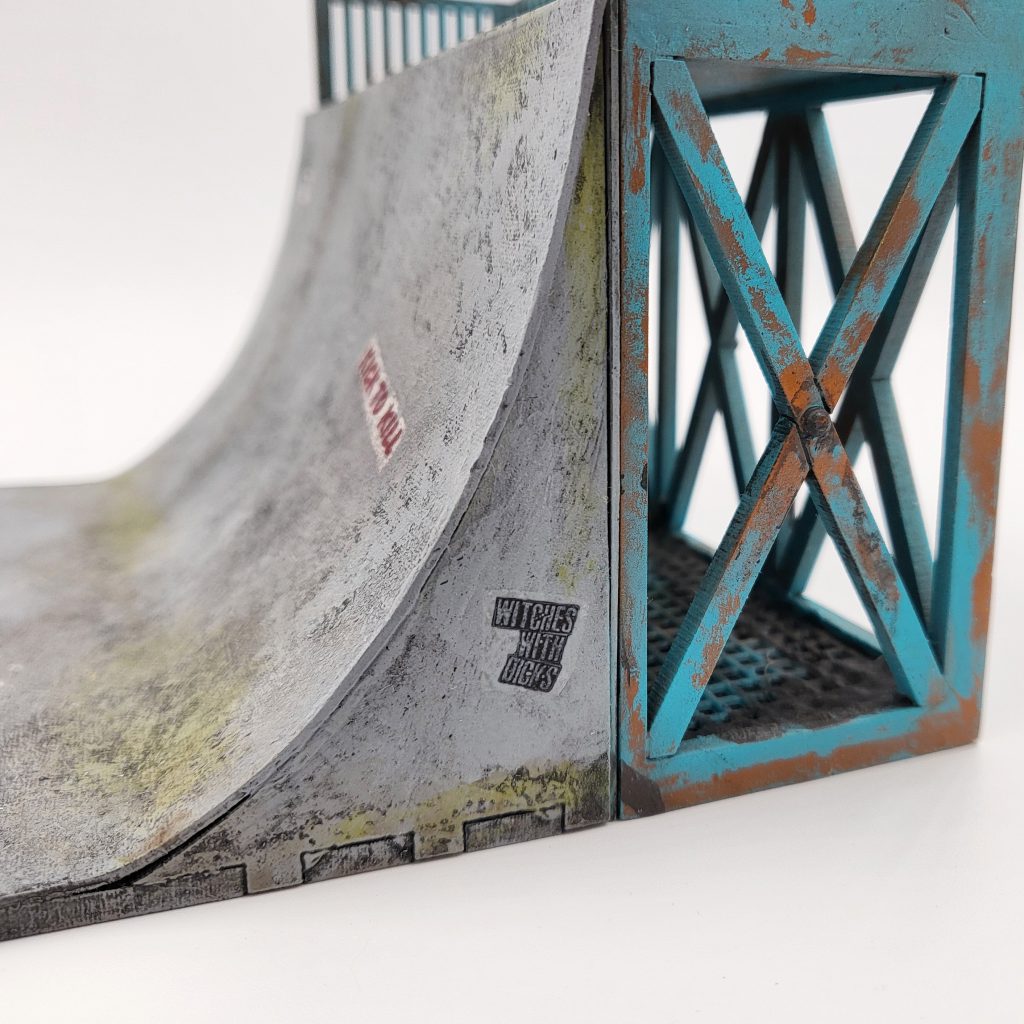 Witches With Dicks is a punk band from Boston that has somehow existed off and on for 20 years. In 2007 they put out Manual, which to this day remains one of my favorite albums. RIYL Crimpshrine, The Donnas, the good Goo Goo Dolls album, The Ramones. They rip live but I don't know if they are playing out because shows are still weird.
In terms of playability, the curve on the halfpipe means that there is a pretty decent-sized deadzone. While it does look great on the table (peep it below on a 3×3), you may want to stick a gantry between the platforms if you want to get a bit more out of it.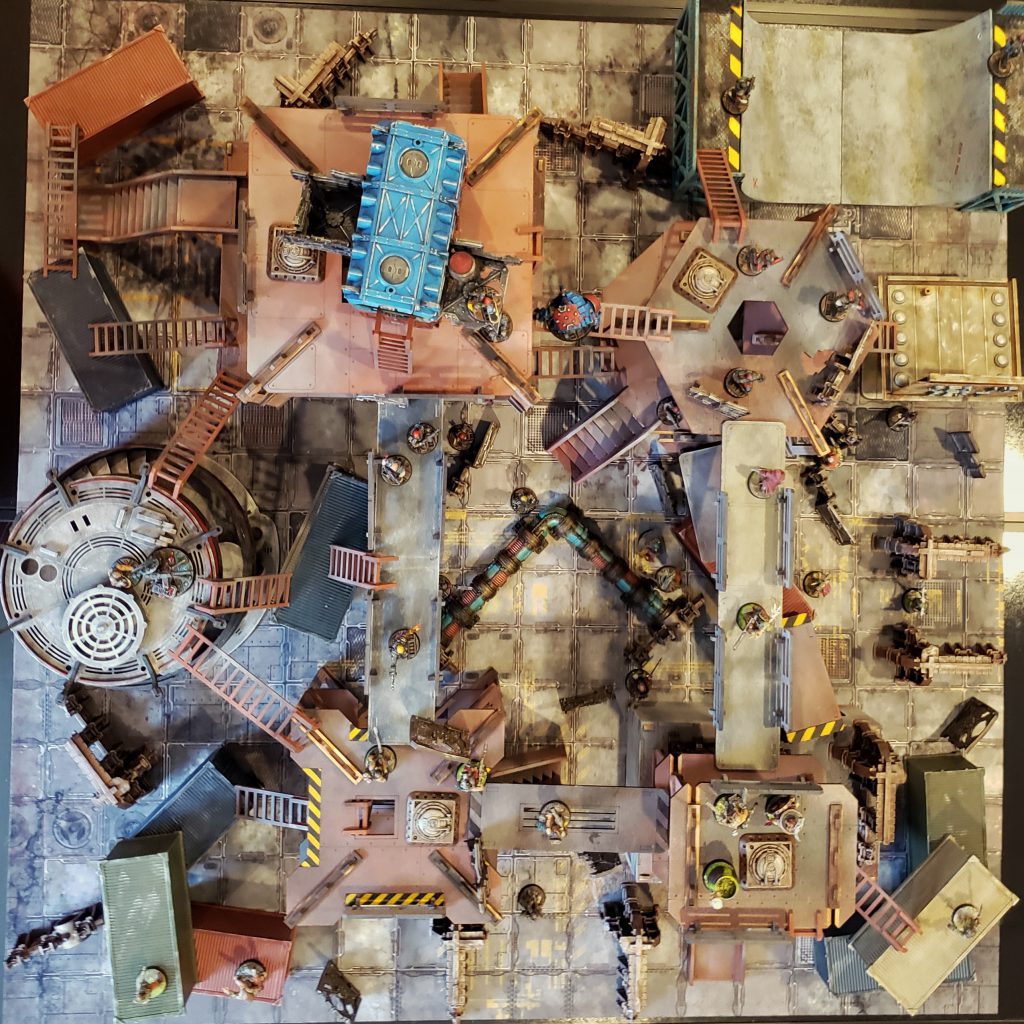 Conclusion
If you happen to be one of the few weirdos who has a Necromunda gang on skateboards, this kit was made for you. If not, do you have a deep desire to recreate the Foot Clan recruit hideout from the Ninja Turtles movie? Maybe you want to have something a bit less grimdark and more lived-in? It's certainly a niche kit, but it's neat to have something so different on the table! Purely in terms of construction, it's a 3mm MDF kit. This means that there will be some work to make it not look like a 3mm MDF kit; filling joins, adding bits of texture, and making it stand out with the right paintjob. You can see above that I managed to break a piece in assembly. Thematically, it looks alright for the underhive – but it did feel like some of the parts were a bit on the lighter side. As I noted earlier, the paperboard piece that makes up the curved surface could use some glue for stability – and sealing it well before paint is definitely recommended.
At the end of the day, if this kit look like it would bring you joy, you should pick it up.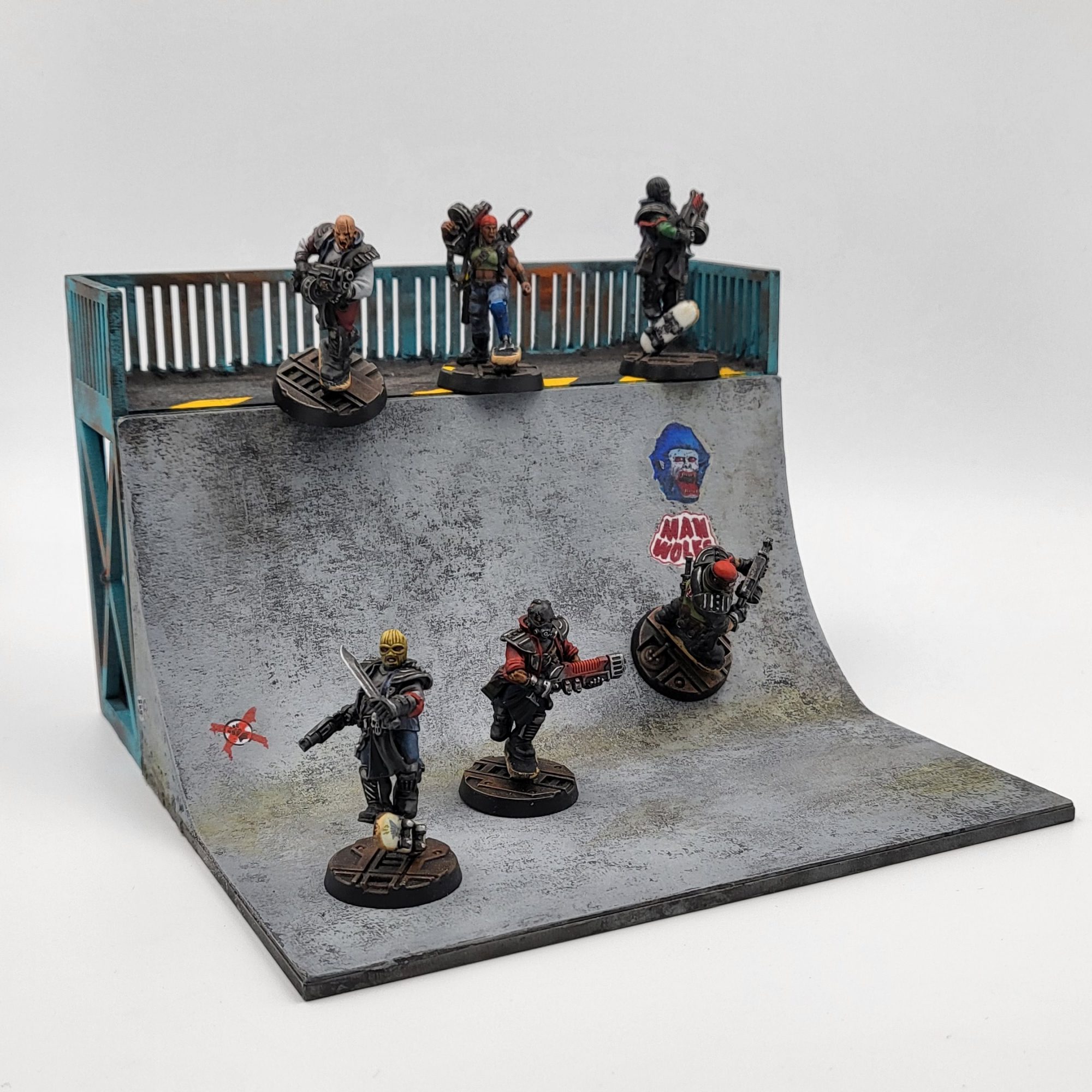 And that's it! You may notice the Necromundays growing more and more unhinged. Dear reader, we are FIENDING for Ash Wastes news. In the meantime, you can expect a campaign report from yours truly, another Scumlords update, and plenty of other shenanigans. As always, if you have ideas, feedback, or if you just want to chat: Necromunday@Goonhammer.com will get you in touch!