An eerie still fills the cold night air. 
You can't explain it, you can't point to a single logical origin of the feeling, but something is wrong. Deeply wrong. A primal fear makes your heart beat a little quicker and your hair stand on end. You chuckle nervously to yourself, what are you so worried about? One too many scary movies watched over a lifetime finally get to you? It's ridiculous. 
You so badly want it to be just that, "ridiculous", but no matter how many times you mutter that word as you walk alone, nothing about tonight feels ridiculous. 
You never see it coming. Even if you did, you'd  never have a chance. You've spent so much time worrying about walking into a trap that it never occurred to you that you've been tangled up in the spider's web the entire time. You are prey, and your predator only shares a few short words whispered from just behind you before they strike.
"Ave Dominus News"
Yes, the News Lords. They have come for you, to keep you well informed on the happenings of the games industry at very inconvenient times, like walks alone at night. Our very own disciple of Konrad Gumshoe, Dan "Swiftblade" Richardson, has agreed to deliver the news in a more straightforward and less frustrating fashion for you today, In Headline Clad.
World Championship of Warhammer: Champions Crowned, Big Reveals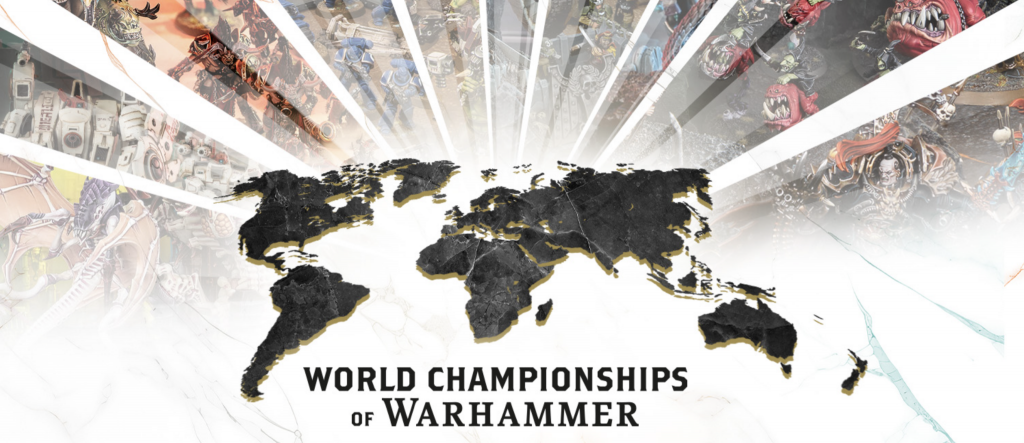 The four day long World Championship of Warhammer came to its conclusion on Sunday in Atlanta, Georgia. 
This massive event was the first of its kind for Games Workshop, as we covered last week. It featured many of Warhammer's best from an international player base, and even the qualifier pods sounded like every game was a knock-down, drag out fight. 
On his Twitter, Hellstorm Mikey (@Hellstorm_Mikey) had great insight on what playing in the qualifier pods was like: "All my opponents have been absolute gents but trying to get your head around the sheer talent in the room, where every game feels like a final, it's been quite eye opening."
Once the pods concluded, the winners battled it out in the finals, and after intense games new World Champions of Warhammer for each of the four game systems were crowned. For Warhammer 40,000, Mani Cheema took the 40k championship event with Chaos Space Marines. For Age of Sigmar, Nicolas Tassone won with Lumineth Realm-Lords. Aleksa Pavkovic won the Kill Team Championship with Chaos Cultists. Aman Khusro took the Warhammer: Underworlds crown piloting Domitan's Stormcoven. 
Additionally, across all of the game systems, there was also competition between the countries represented for best overall. For this category, the United States took home the gold for best country overall. Congratulations to all the winners from this weekend, and all those who got to participate.
It was also a big weekend for previews. Warhammer 40,000 led the previews with a new model for Orikhan the Diviner, a new Asmodai, and new Deathwing Knight sculpts that are brought in line with the new terminator scale. We also got a peak at the new codex roadmap, revealing after Ad Mech and Necrons will be Dark Angels and Orks. Intriguingly, there was one "redacted" codex on the map, with little indication of what that means. Is Games Workshop playing coy about a potential release for a current army, or teasing a new faction joining the 41st Millennium?
There were some incredible reveals this weekend for Age of Sigmar, with an updated Flesh-Eater Courts range that aims to modernize the aging line of Flesh Eater Court. The standout of these new models is the leader of the Flesh Eater Courts faction: Ushoran, the Mortarch of Delusion. An incredible model that looks right out of a Dark Souls bossfight, and another home run for the Sigmar design team. The new Flesh Eater Court models will be first released in an army box, followed by a wider release.
Many specialist games received love in the preview, starting with Underworlds new warband centered around Kruelboyz, Daggtok's stab lads. Horus Heresy players were treated with the announcement of the much anticipated plastic assault marines, and Necromunda rent-a-cop fans got a neat new buggy for Ash Wastes fun. 
Most who watched the preview agree that the new Tomb King centerpiece model shown off for The Old World, the Tomb King/High Priest on Necrolith Bone Dragon was the highlight of the preview reveals shown on Friday night.
Politely, but firmly, these people are wildly wrong. The clear, shining, undisputed star of the show was the new NIGHT LORDS KILL TEAM- NEMESIS CLAW.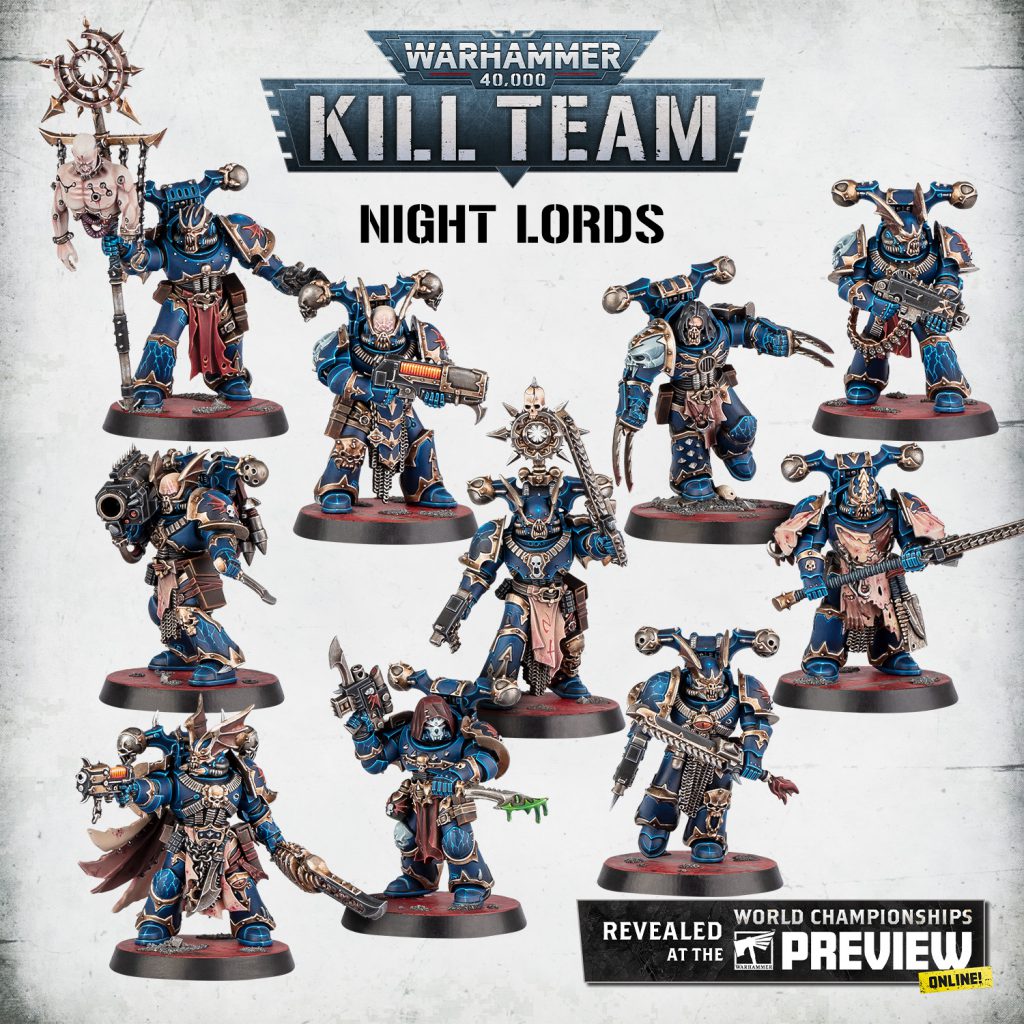 Even typing that made me pump my fist in the air and take a lap around my home. The Batwings are so back.    
OpenAI CEO Ousted, Controversy Ensues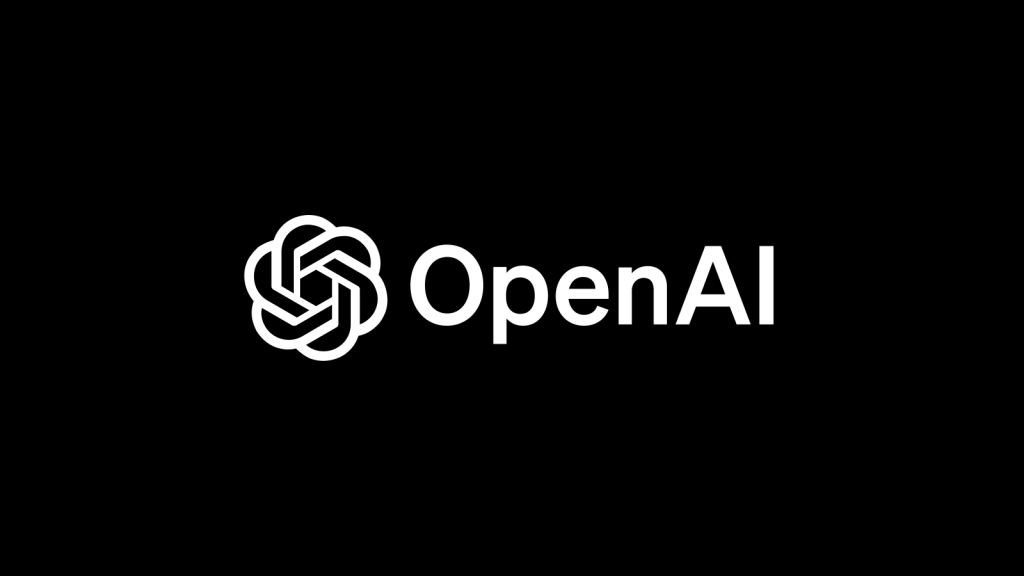 The industry that has sprung up around generative AI over the past few years has been no stranger to headlines. Like many other tech startup booms before, the energy around the potential profits from generative AI is manic, and this energy has sent the industry barreling forward at full steam without taking any time to pause for a moment's breath or consideration of their actions. Critics of generative AI point out the troubling repercussions of not looking before you leap with a technology as problematic as it is powerful, which lands the AI industry in the spotlight regularly. 
This time though, generative AI company OpenAI, responsible for the popular ChatGPT, entered headlines again for a far more mundane controversy that still manages to be extremely bizarre: corporate drama.
On November 17th, OpenAI CEO Sam Altman was ousted from his role by the company board with little warning or reason attached for the decision. The best the board could provide for firing Altman was by announcing that "he was not consistently candid in his communications with the board, hindering its ability to exercise its responsibilities".
The following several days were a shitstorm for OpenAI.
Employees were in uproar about Altman's departure. Some threatened to quit, others did. It looked like the board was going to resign to bring Altman back, when suddenly surprise! The board decides that former Twitch CEO Emmet Shear would step in as CEO, and soon after Altman would be hired on at Microsoft at a CEO-level position for a new AI department, so now Sam Altman can be the Phil Spencer of AI stuff and whatever else Microsoft decides that means.
Shear very publicly left his role as CEO of Twitch this year after a wave of layoffs, citing his desire to spend more time with his newborn son (who I guess he decided he doesn't want to hang out with anymore), and there's no indication that Shear knows anything about AI beyond the fact he thinks it's neat. Employees at OpenAI aren't thrilled about Shear being brought in, and 500 employees at the company have signed the only petition to the company board I've ever heard of where the workers are trying to fight for their boss and not against them, threatening to all quit if Altman isn't brought back and demanding the board resign. 
Meanwhile, Altman being picked up by Microsoft and given such a big role in the company could push the tech super giant ahead in this artificial intelligence race. Some reports say that the decision for Altman at Microsoft isn't final though, and he could possibly be brought back at OpenAI.
It's a roller coaster of drama, all around very powerful technology that can be very easily misused. As the technology of AI gets more powerful and prevalent, I hope someone at some point figures out just who the hell is actually flying this thing. 
MagicCon 2024 Announced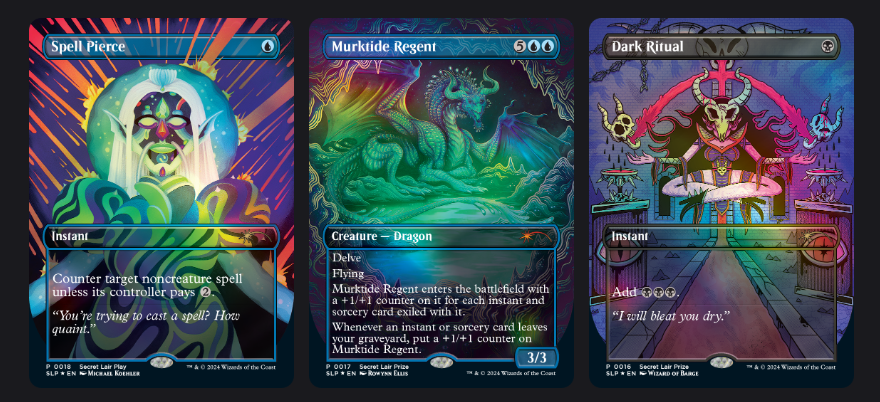 Wizards of the Coast announced last week the dates and locations for MagicCon2024.    
Following September's MagicCon, the next three sets of dates and locations were announced for 2024, as well as accompanying event support for these festivals of all things Magic: The Gathering. According to the press release from Wizards of the Coast, the dates and locations are as follows for the 2024 events:
February 23-25, 2024 – MagicCon: Chicago featuring Pro Tour Murders at Karlov Manor


June 28-30, 2024 – MagicCon: Amsterdam featuring Pro Tour Modern Horizons 3

October 25-27, 2024 – MagicCon: Las Vegas featuring Magic World Championship 30
These events are not only big weekends for international competitive Magic: The Gathering, but also fan celebrations featuring vendors, immersive experiences, cosplay contests, panels with M:tG artists and designers, ticketed events at all levels of play, and organized watch parties with commentary for the big tournament events of the convention. 
Secret Lair Showdown, a special ticketed event for the Modern format centered around the alternative set format for M:tG cards, will happen again at the Chicago MagicCon in 2024. Special Secret Lair cards were shown off by Wizards of the Coast as prizes for participating, qualifying for the Sunday leg of the event, and winning the event. 
If you are interested in attending any one of the three MagicCon events in 2024, tickets for the first event of the three in Chicago go live on November 27th.
Mantic Sets Kickstarter Date for Its Own Epic-Scale Wargame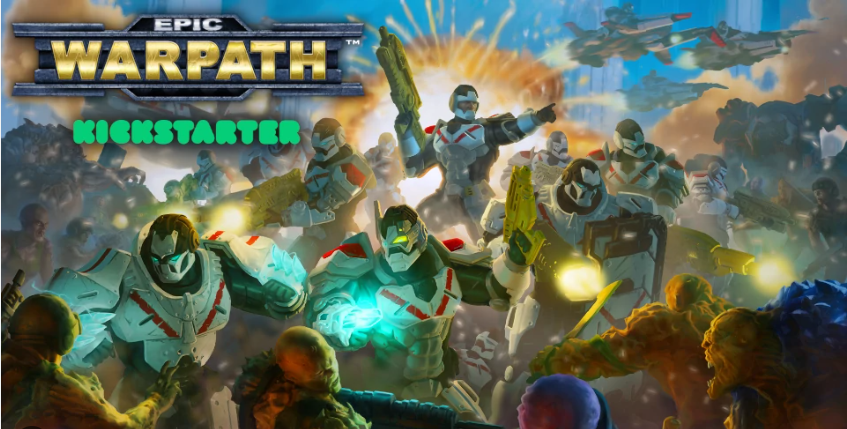 Mantic Games announced more news about the future of their new game, Epic: Warpath in a blog post on Wednesday, November 15th. 
In the blog post, Mantic announced that its next game set in the Warpath family of games that includes the popular skirmish game Deadzone, Epic: Warpath, will be launching on Kickstarter in early 2024. The blog states that Mantic will make regular posts teasing the progress of Epic: Warpath as the Kickstarter dates draws closer, and that the current ruleset is in an alpha state. Mantic plans to make tweaks and changes to the ruleset as public feedback about the early ruleset comes in from players. You can find these alpha rules for download here. 
Why Kickstarter? Earlier this year, Mantic put out a community poll regarding the future of Epic: Warpath following the rumored announcement of Games Workshop competitor game Legiones: Imperialis. In this poll, Mantic asked about interest in a game like Epic: Warpath, and what fans would want out of the system at launch. From this poll, there was a lot of potential excitement in Epic: Warpath, and fans wanted a big launch for the game. A big launch for Epic: Warpath would necessitate crowdfunding, so the company made the decision to take it to Kickstarter. 
More news regarding Epic: Warpath and the kickstarter for the game will be written about in future updates as we learn more about the kickstarter campaign. 
Details Emerge for RPG and Card game Based on the Works of Brandon Sanderson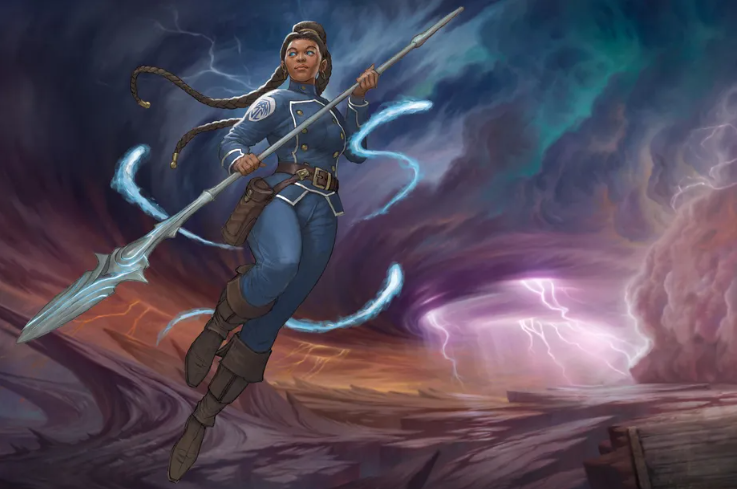 At Dragonsteel Con 2023, an annual con in Salt Lake city for the works of fantasy author Brandon Sanderson, Brotherwise Games held a panel detailing the game mechanics for the role playing game based on Sanderson's works, Stormlight.
The panel is the first time we have seen any gameplay details about the TTRPG emerge since it's announcement in 2022. In the panel, Brotherwise spoke on its familiar d20 based system core with a few twists on the formula. Most interesting of these twists is some sort of skill-based magic system, which according to the designers of Stormlight eschews the traditional spell slot system seen in modern Dungeons and Dragons for a system that, quote "attempt a diverse range of Surgebinding skill tests." I don't really know what that means, but it's fun that you can tell a wizard "skill issue" when they mess something up.
The panel was also an opportunity to meet the design team, who are industry veterans with many different game systems under their belt collectively. Most familiar to most of us is Consulting Designer Max Brooke, who helped design the Warhammer 40,000 Roleplay Games with Fantasy Flight Games. 
Additionally, Brotherwise teased the beginning of new work on a card game based on Sanderson's Mistborn series, set for a 2024 release for 2-4 players. A more specific release date than this was not given. 
Stormlight Role Playing Game will also be funded through Kickstarter, and we can expect to see that campaign go live in 2024 with a potential digital release date later in the year.
Bonus: Shakira Settles in Tax Fraud Case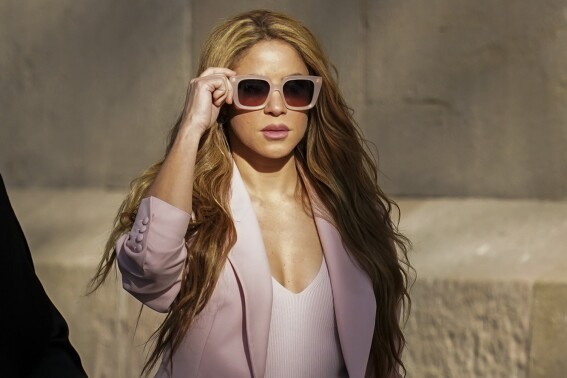 Her hips don't lie, but her taxes do.
I'll see myself out. 
And that wraps it up for our Games Industry News Roundup this week! Join us again next week for more news about the tabletop games industry and related media. If you have an interesting tabletop news lead, send it to contact@goonhammer.com and we may include it in next week's report!