Tabletop Battles was already the best way to play Warhammer 40,000's tenth edition but now it's even better – We've added support for games of Combat Patrol! 
Whether you're a fan of the new game mode or curious to try it out, you can now create and track games of Combat Patrol in the app, with support for each faction's custom secondary objective. The update is live now.
If you haven't already, go download the app. It is hands-down the best app out there for tracking games of Warhammer 40k, and with support for 10th edition and the Leviathan missions pack there is no better way to track your scores and secondary objectives.
Note: If you already have an Administratum account, that login will also be your Tabletop Battles login – just use the same account you've already made. If you are creating a new account, you can use that account for Administratum later!
Combat Patrol Support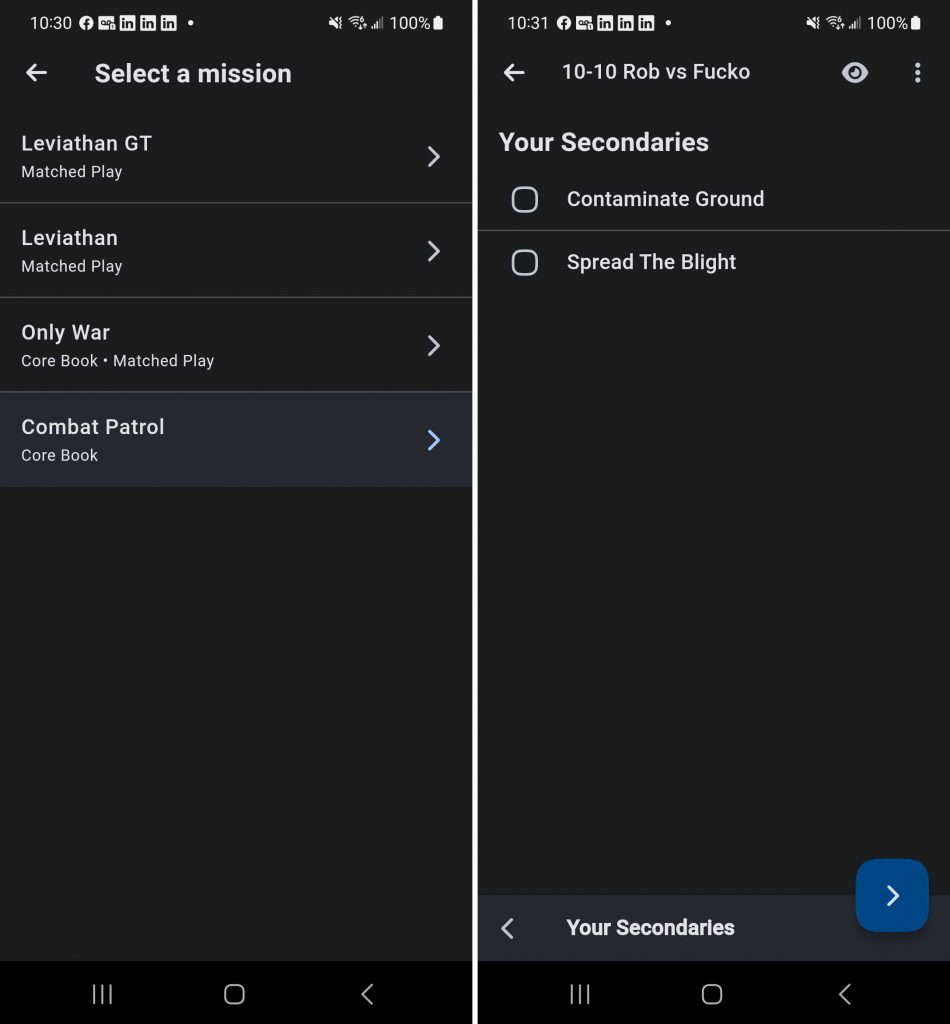 Combat Patrol is now supported! Create a game of 10th edition 40k, then choose "Combat Patrol" as the mission pack and you're all set – playing games of Combat Patrol in Tabletop Battles is the same as doing games of Leviathan. And similar to Leviathan, you can randomize the mission parameters before your game using Tabletop Battles.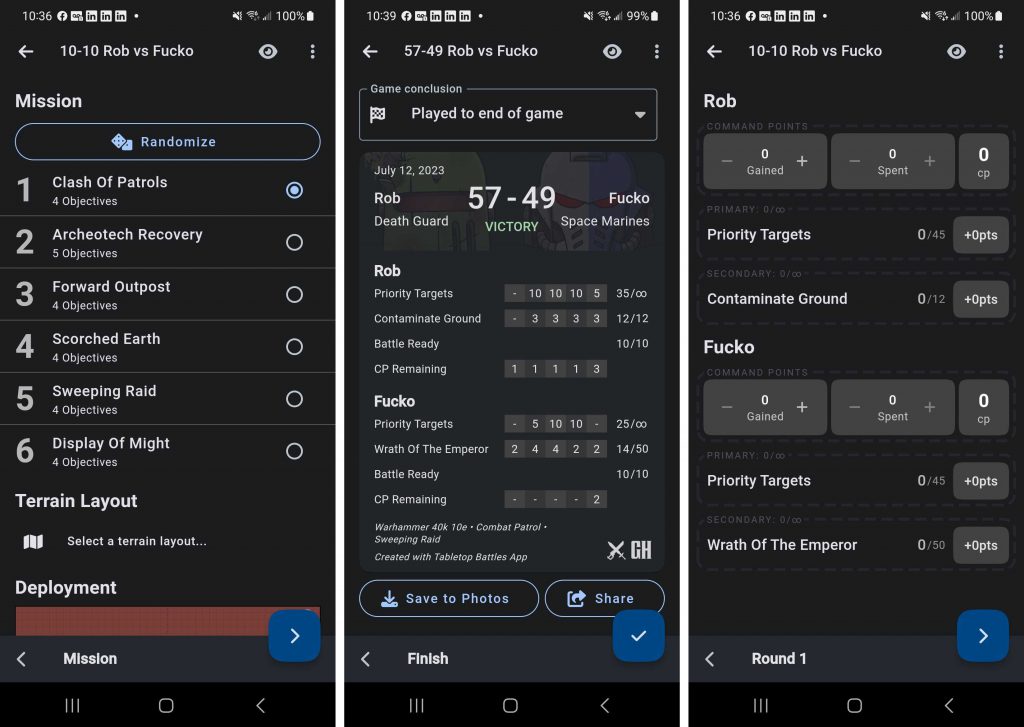 This also means you can eventually expect to see stats for Combat Patrol games up on 40kstats. We're still working on how we want to show these and what's going to be useful.
We've also made a few UI tweaks to the app this time around outside Combat Patrol, cleaning up the interface around things like picking random secondary missions. And we've added a terrain layout selector, so you can note what the terrain layout was, whether you used a Games Workshop layout, WTC-style terrain layouts, or player-placed terrain.
That does it for this update but we've got more in store in the future. Keep your eyes peeled for more updates in this space. In the meantime if you have any questions or feedback you can drop us a note in the comments below or email us at contact@goonhammer.com.