Something a little different this week as we sit on the divide between last season and the new season – I'll still be covering relevant 28+ player tournaments this week (There's one), but it'll be a tad more summarised than usual. Instead I'm going to be briefly reflecting on the sunset of Gallet while giving my early thoughts on how to best set up your army for success in Andtor.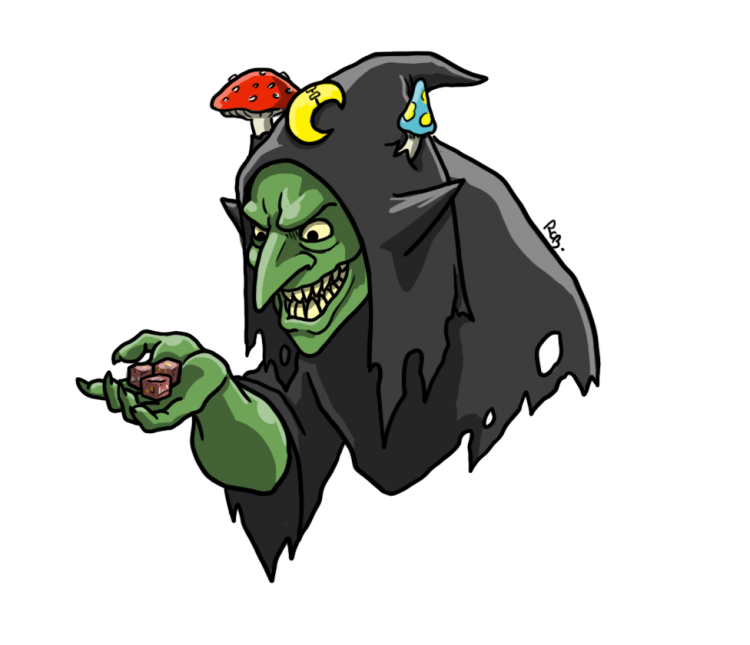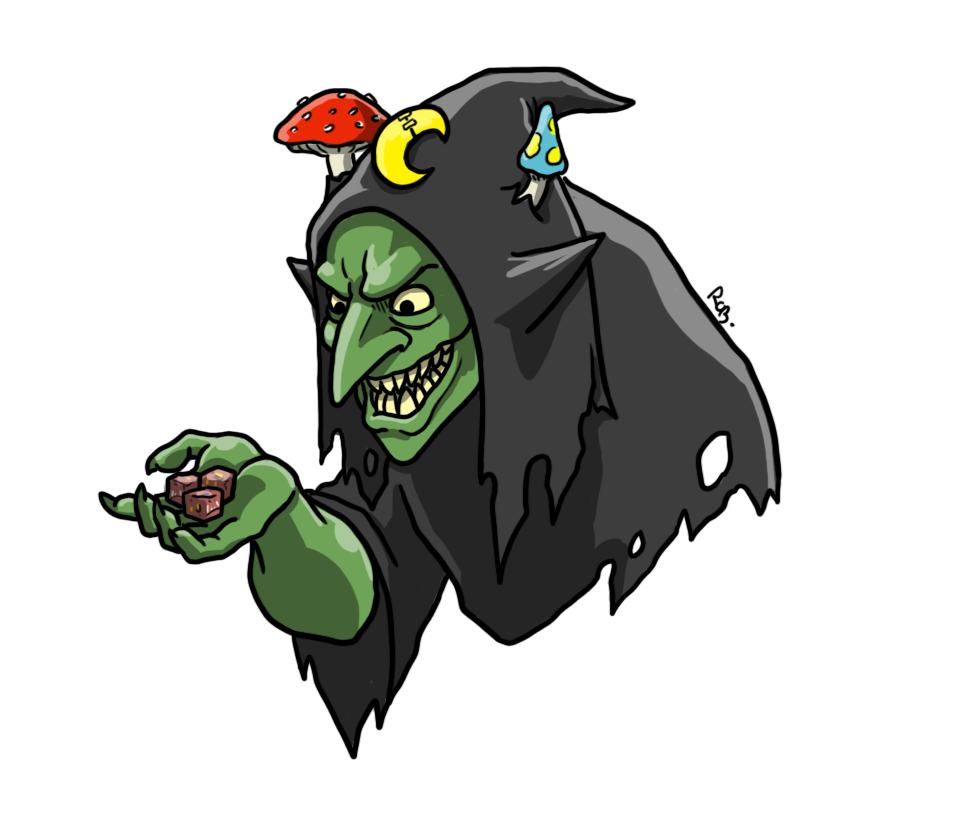 Gallet – a Postmortem
Let's start with what I liked about the previous season:
Galletian Champions – GW had struggled to make the thematic core of their previous seasons really stick (Monsters bled VP like candy S1, Galletian Veterans were held down by Bounty Hunters), but this time I think they nailed the balance. Armies were incentivised to bring little heroes and make use of them, and there was a definite trend upwards in their prevalence in lists but also their importance in gameplay. While Sharpshooters acted as a 'counter' of sorts, it only effectively removed the new ability they gained, it wasn't tacking on additional bonuses that made them a liability.
Battle Tactics – I thought this set of 8 was more difficult than the previous 8 but still left gameplans open for almost every army in the game to score 4-5. As time went on and more and more battletomes came out that had trivial battle tactics this meant it was easy to stack up 5 largely non-interactive battle tactics for some of the top tier armies, but I won't hold that against the design of the core 8 – they were solid and relatively varied in terms of utility.
Aspects of the Champion – I loved the little combos that certain armies could unlock through stacking an aspect with some other enhancements. Things like Wurgoggs that auto-passed the first time they blew up their own face with their death stare, or getting Ogor Monster style charges on a hero (thanks to Tuskhelm) and combining it with a means to get 3d6 charges for a cheap source of mortal wound output. Tunnel Master opened up new opportunities for skill expression and gave some of the slower castlier armies a means to get creative. I'd love to see it return in the future.
Battlescrolls – GW moved over to a quicker model of a battlescroll every three months, and it was healthy for the game overall that we saw more balance tweaks within three months of the new season started. This meant that particularly egregious things like the proliferation of 4+ rally could be caught and addressed in a manner that meant they didn't take over the season entirely. I have issues with the extent of some of these changes – I think they played it overly safe in buffing some armies in light of the ever escalating power creep, and their rewrite of the Arcane Tome I feel was a net negative for the game in terms of list building – but overall I love the approach.
Onto things that I think were flawed or outright bad:
Battleplans – There was a solid core of about 5-7 that you would be happy to see in a tournament pack, but for competitive matched play there were a lot of duds that either created crappy gameplay (Lurkers Below) or wildly random game situations that left the result unsatisfying for both players (Twists & Turns). This unfortunately meant that many tournaments began to feel samey as the season wore on.
Grand Strategies – This part of the pack felt underbaked: Take What's Theirs became the default for most lists that didn't have an easier one in their own battletome, or The Day is Ours for armies that leaned particularly heavily into durable Galletian Champions. It didn't feel like an interesting decision point in listbuilding, which strikes me as a failure in balance and/or design.
Overly Niche Realm Rules – They have since reduced the amount of things to keep track of this season, but there was a trend in the past few seasons for an abundance of rules that were so narrow in application that you never used them frequently enough that they stuck in your long term memory. The Realm Command was the most recent example of this, as it required you to not have charged that turn, remember to use it at the beginning of the combat phase and it shut off pile-ins. Better to have a few rules that everyone can utilise and thus quickly learn, than a bunch of narrow edge cases players will forget about.
Battletome Power Creep – This is cheating a bit as it isn't technically part of the GHB, but the last six months saw a barrage of new battletomes that really put the power balance of the game overall in a bad spot for a while there. Ogor Mawtribes came out and felt like they were going to be very oppressive – and they were! But then what followed is a rapid succession of battletomes that in many cases were even more powerful than the book/(s) released immediately prior.
Add in to this that they were coming out at such a rapid pace, and it meant that many players simply disengaged with the hobby altogether for a bit rather than try and learn & adapt to how volatile the meta landscape had become. I think players accept that releases were going to accelerate in pace thanks to the new edition of 40k pushing everything to one side in the release schedule, but that plus the raw power of these books relative to early third edition tomes really put a damper on things as time wore on.
The Alpine Major GT AoS 2023
48-player, 6-round Grand Tournament in Salzburg, Salzburg Österreich on July 01 2023. All the lists for this event can be found in
Best Coast Pairings
.
1st Place – Colin Klären – Null Myriad: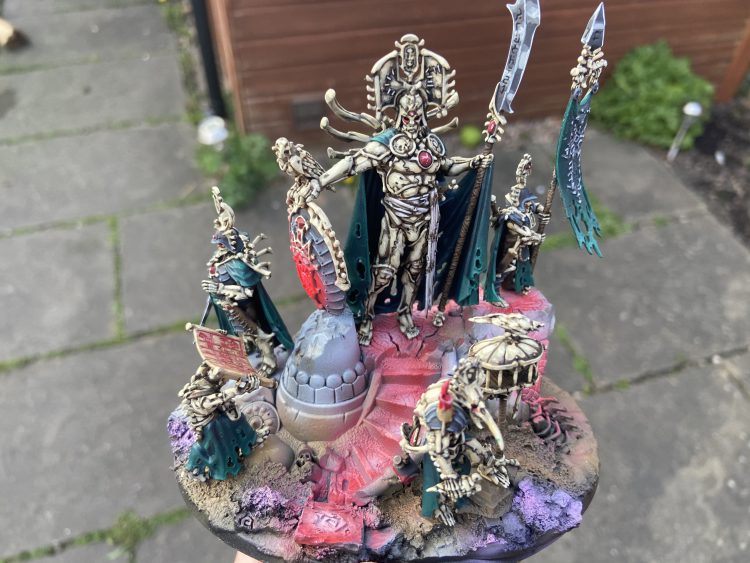 Army list - click to expand

Allegiance: Ossiarch Bonereapers
– Legion: Null Myriad
– Grand Strategy: Survivor's Instinct
– Triumphs: Inspired
Leaders
Katakros, Mortarch of the Necropolis (440)*
Arkhan the Black, Mortarch of Sacrament (370)
Mortisan Boneshaper (120)*
– General
– Command Trait: Show of Superiority
– Artefact: Artisan's Key
– Lore of Ossian Sorcery: Empower Nadirite Weapons
– Aspect of the Champion: Leadership of the Alpha
Battleline
6 x Immortis Guard (400)*
– Reinforced x 1
3 x Immortis Guard (200)*
3 x Immortis Guard (200)*
5 x Kavalos Deathriders (170)*
– Nadirite Blade and Shield
Endless Spells & Invocations
Bone-tithe Shrieker (50)
Soulstealer Carrion (40)
Core Battalions
*Battle Regiment
Total: 1990 / 2000
Reinforced Units: 1 / 4
Allies: 0 / 400
Wounds: 114
Drops: 2
Thoughts Going Forward
Well, Null Myriad, Arkhan and a Boneshaper are all great tools to have in a magic metagame, so Battlescroll pending this list can transition well into the new season thanks to access to several relatively easy book battle tactics and a good response to the focus of next season.
2nd Place – Vladislav Turusov – Reapers of Vengeance:
Army list - click to expand

Allegiance: Khorne

– Slaughterhost: Reapers of Vengeance

– Grand Strategy: The Day is Ours!

– Triumphs: Indomitable

LEADERS
Bloodthirster of Unfettered Fury (330)**
– General
– Command Trait: Firebrand
– Artefact: A'rgath the King of Blades
– Prayer: Bloodbind
– Prayer: Killer Instinct
Slaughterpriest (110)*
– Prayer: Killer Instinct
– Universal Prayer Scripture: Heal
Realmgore Ritualist (100)**
– Prayer: Blood Sacrifice
– Prayer: Witchbane Curse
Bloodsecrator (110)**
Bloodmaster, Herald of Khorne (110)*
– Prayer: Bronzed Flesh
– Prayer: Unholy Flames
– Aspect of the Champion: Tunnel Master
Be Lakor, the Dark Master (355)*
– Allies

UNITS
30 × Blood Warriors (570)**
– Goreaxe & Gorefist
– 3 × Goreglaives
10 x Bloodreavers (80)**
– Reaver Blades
8 x Claws of Karanak (100)**

ENDLESS SPELLS & INVOCATIONS
Hexgorger Skulls (50)
Bleeding Icon (40)

CORE BATTALIONS
*Command Entourage – Magnificent
**Battle Regiment

ADDITIONAL ENHANCEMENTS
Prayer
Thoughts Going Forward
The faction? Great in Andtor thanks to their ability to sometimes shrug off spells and even get blood tithe off of it, and Be'lakor is a nice means to have a place to use those Primal Dice outside of the occasional unbind. That said, 30 Blood Warriors might struggle in a world where armies suddenly have access to Hoarfrost for rend 3 chaff to really put a dent in them.
3rd Place – Peter "Orkmann" Kreitl – Skullfiend Tribe: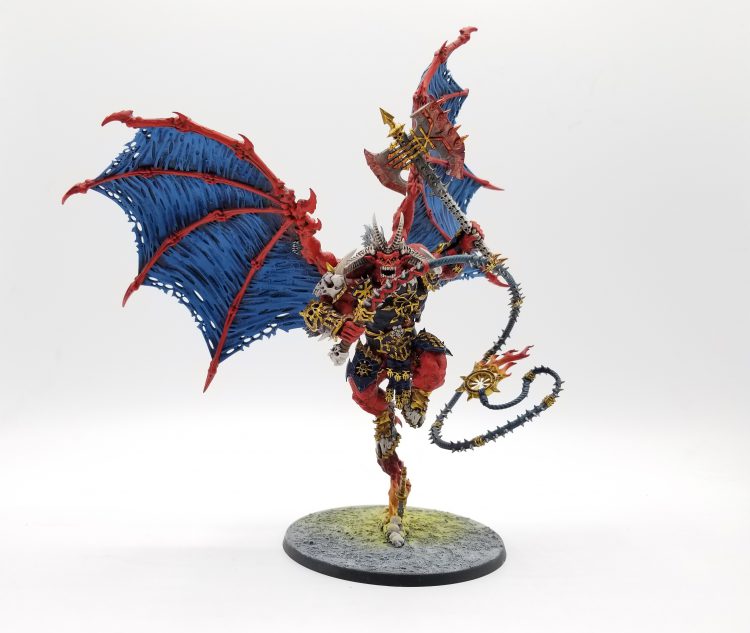 Army list - click to expand

Allegiance: Khorne
– Slaughterhost: The Skullfiend Tribe
– Grand Strategy: The Day is Ours!
– Triumphs: N/A
Leaders
Bloodthirster of Unfettered Fury (330)*
– General
– Command Trait: Firebrand
– Artefact: A'rgath the King of Blades
– Prayer: Unholy Flames
– Prayer: Bloodbind
Bloodsecrator (110)*
Slaughterpriest (110)*
– Universal Prayer Scripture: Curse
– Prayer: Bronzed Flesh
– Bloodbathed Axe
Realmgore Ritualist (Red) (100)***
– Prayer: Bloodbind
– Prayer: Blood Sacrifice
– Aspect of the Champion: Tunnel Master
Realmgore Ritualist (Black) (100)***
– Prayer: Killer Instinct
– Universal Prayer Scripture: Curse
Battleline
10 x Blood Warriors (190)**
– Goreaxes
– 1x Icon Bearer
– 1x Champion with Goreglaive
10 x Blood Warriors (190)**
– Goreaxes
– 1x Icon Bearer
– 1x Champion with Goreglaive
8 x Claws of Karanak (100)***
10 x Bloodreavers (80)***
– Reaver Blades
– 1x Icon Bearer
– 1x Hornblower
– 1x Champion
10 x Skullreapers (380)***
– 2x Icon Bearer
– 1x Champion
– Reinforced x 1
Units
5 x Garrek's Reavers (70)***
3 x Magore's Fiends + Riptooth (120)***
– Riptooth is summoned to the battlefield, does not
count for the drops
9 x Corvus Cabal (80)*
– Allies
Endless Spells & Invocations
Bleeding Icon (40)
Core Battalions
*Warlord
**Galletian Veterans
***Battle Regiment
Additional Enhancements
Prayer
Faction Terrain
Skull Altar
Total: 2000 / 2000
Reinforced Units: 1 / 4
Allies: 80 / 400
Wounds: 146
Drops: 7
Thoughts Going Forward
By not taking a wizard he'll have access to a Nullstone artifact, though he also loses out on Galletian Veterans (a minor consideration but it will limit the armies damage output). Much the same as Vladislav, Orkmann is well positioned for the new season.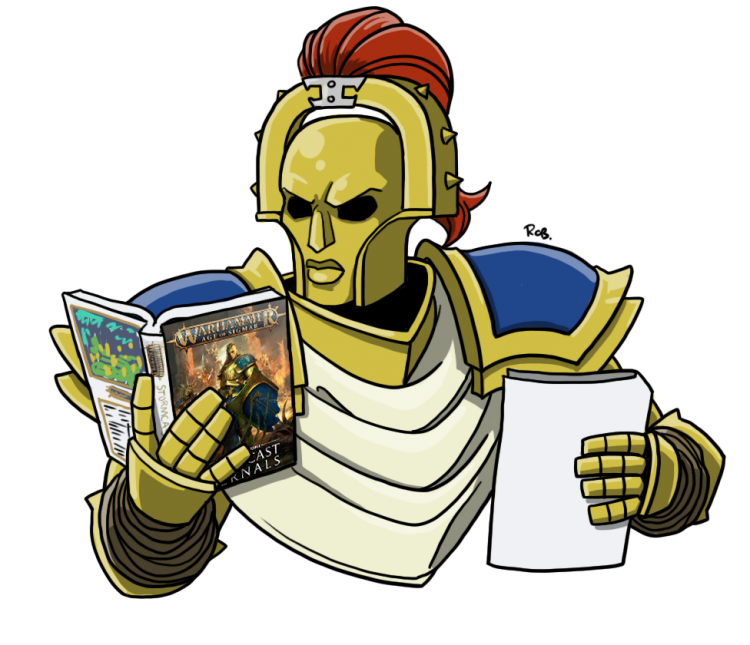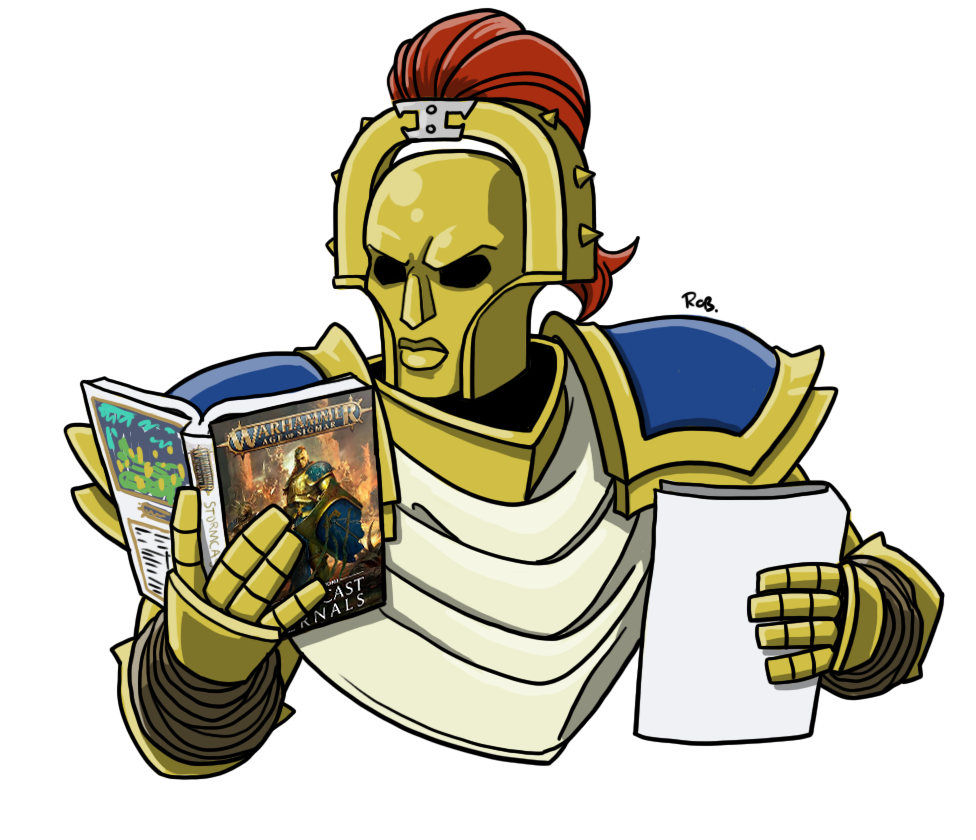 Andtor – Early Keys to Success
Turning our attention forward into the future, let's round up today's article with a quick rundown of listbuilding considerations that you should keep in mind if you want to hit the ground running with the new GHB. These are in no particular order of importance:
Plan Your Path to 5 Battle Tactics – The set of 8 in the GHB are the most difficult we've seen in some time for many armies, so the very first question your list should be able to answer is 'What five battle tactics can I score consistently?', as well as 'In what order should I execute them?'. If your answer to the either is 'Fuck I don't know', then you probably need to take the list back to the drawing board. It's important to be able to craft your strategy for a given game around scoring your battle tactics, which might mean crafting your list in a way to open up scoring opportunities for your Battletome's options. i.e. Take a Black Coach in Nighthaunt, or Deathriders in Ossiarch Bonereapers.
Endless Spells – They have seen a pretty significant power lift in many cases, and bringing some along is more appealing than ever before thanks to Primal Dice making them more accessible for certain armies. The things to keep in mind however are – do you have the spellcasting budget for them? If you have 2-3 key spells you want to get off each turn and only 2-3 casts, how often will you even be able to cast those Geminids? Yes if you go second you can get a bonus cast on a Locus, but you can't count on that! In addition, consider that running an Endless Spell also unlocks a battle tactic option for your opponent, which is of particular note because (as noted above) they're pretty tricky this time around!
Mobility – The battleplans this season feature more objectives in a more spread out fashion than previous season. This means the importance of castling is downplayed a little, and likewise flexibility in movement becomes more important. Some armies are rather limited in what they can do to address this, but it's still a consideration!
Wizards – This is rather obvious, but I'm talking about the things we might lose track of in the excitement of the possibilities. Consider that your opponent also has access to primal dice, and that armies that don't actually care about getting their own spells off can sit on their primal dice and burn them all to unbind your stuff. If your army absolutely *needs* to get a certain spell off, you'll have to consider not trying to bank on any particular COMBINATION of spells (as it could be disrupted), or that you may want anti-magic capabilities in some fashion to address that your opponent can hit you with THEIR crucial spells.
Grand Strategy – They're tough! Don't design your list and then just slap whatever the most appropriate GS is onto it. Try to have scoring your GS in mind when building your list from the ground up.
Wrap Up
That's it for an unusual Competitive Innovations – have you got any tips for the season or thoughts you wish to divulge on Gallet now it's in our rear-view mirror? Leave em in the comments below!