It's that time of the year again, and GW seems to be on a consistent roll of putting out Christmas models yearly with gradually increasing detail and complexity. Once again DA Red Gobbo features in a vaguely 40k themed mini diorama, where some unfortunate soul is about to receive a high explosive gift. As ever, we'd like to thank Games Workshop for sending us this model early for review purposes.
As you would hope from a modern GW kit, the build was that sort of unremarkable that is an indicator that it was well thought out and they've sculpted the figure himself to be easily painted separately if you are of the sub assembly persuasion. On the painting front you shouldn't find too many brush accessibility woes, though you might have trouble with the inside of the chimney if you paint fully assembled.
I personally always find these sorts of mini-dioramas GW puts out as neat, but I'm usually not the sort of person to get something solely for the sake of painting. As this isn't exactly a model you should expect rules for, whether you would want to pick him up for yourself is entirely down to if you feel like having a little break from your fifth started-on-a-whim army this year. There's nothing to scare you off the model, and there are some opportunities for highly technical painting, so it's a pretty safe pick up for yourself or a friend.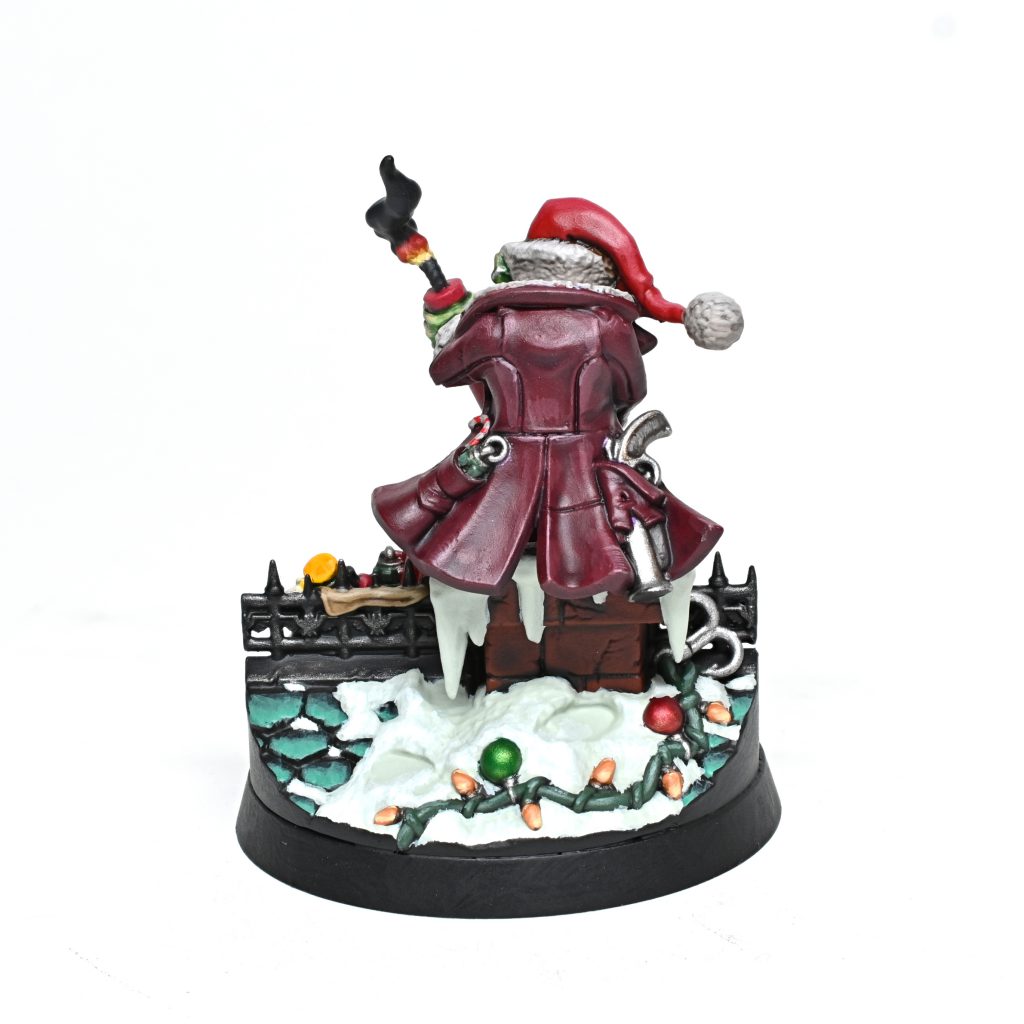 Have any questions or feedback? Drop us a note in the comments below or email us at contact@goonhammer.com.