I'm back just in time for Black Friday with a new horde of excellent models for historical 3D printing enthusiasts. There are a ton of excellent kickstarters and sales happening here in the Fall of 2023 so get your wallets ready!
Wherever possible I've completed test prints to share how the finished product comes out. My test prints use presupports when they're available. I've also grouped them by category so you can skip straight to the section you're interested in (although this time WW2 dominates the roster of new releases).
Medieval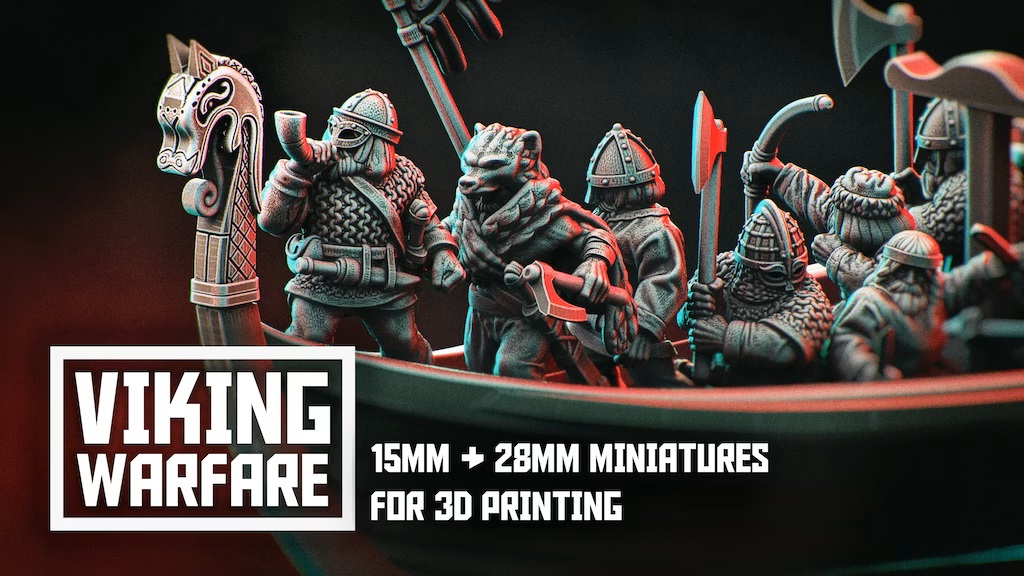 Smol Miniatures, having finished their previous Samurai kickstarter, and are back with a Viking, Saxon, and Frankish 15mm & 28mm set! I backed their previous Samurai kickstarter and found the minis quite nice. I like them better at 15mm as I think the proportions fit there better. 
Test Print:
As a test print I printed out this little 15mm Viking chubster. The sculpt is detailed and pretty cute!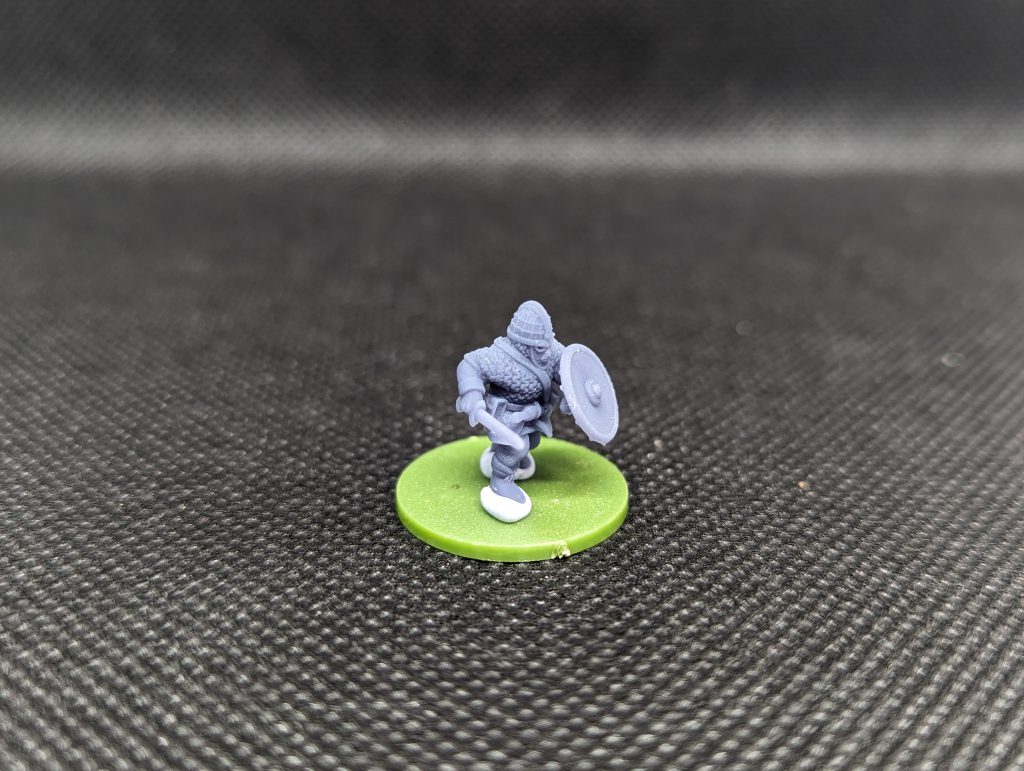 I put him next to some 13.5mm Warlord Epic ACW models as I didn't have anything 15mm handy to compare him to.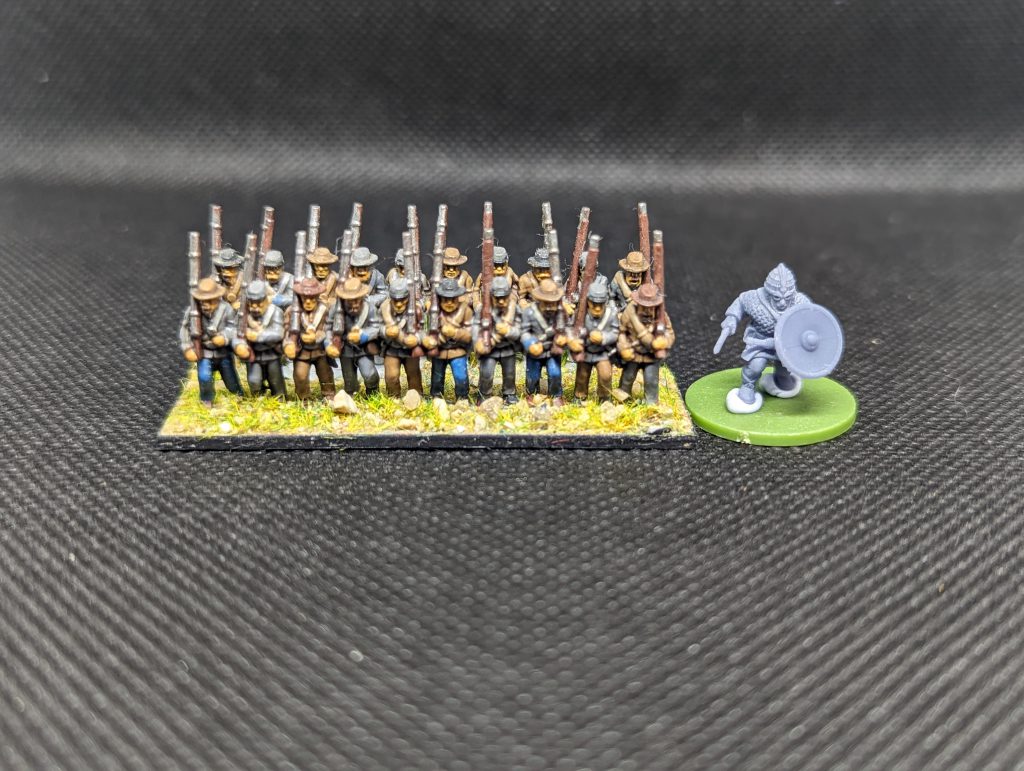 Horse & Musket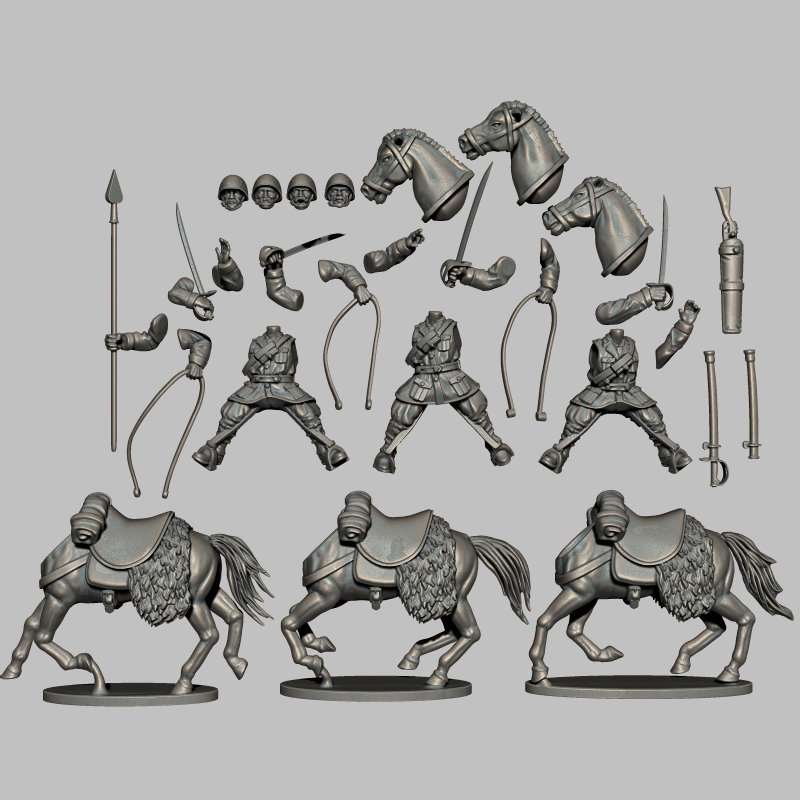 Wargames Atlantic continues to be my favorite 3D printing subscription. You get 11 releases each month, one for each of their ranges. A couple are sci-fi or fantasy, but the majority are historical – ranging from ancients to WW2.
Every month's releases have a theme. For September it was "Stuff You've Asked For" (aka requested sets). October was "At the Movies" (cinema inspired sets), November is "Adversaries" opponents for existing sets, while December & January are "What if?" (alt history) and "All Things Africa" respectively.
My favorite releases of the last couple months have been:
Cossack cavalry (very versatile!)

7th Cavalry 

Native American (mounted and on foot) 

Savoia Cavalleria
Can you tell that I like cavalry? They also have 50% off their previous sets for Myminifactory's Black Friday sale.
Print Test: 
I printed another Savoia Cavalleria model so I could compare it to Uppsala Miniature's version. The Wargames Atlantic models are modular, rather than one-piece. This is great for variety if you're printing a lot of a certain set, but it has some downsides. For one, it's easy to create awkward part combinations, like I seem to have done here. I also find that actually printing and cleaning modular bits to be a pain in the ass, rather than just printing the whole model in one go.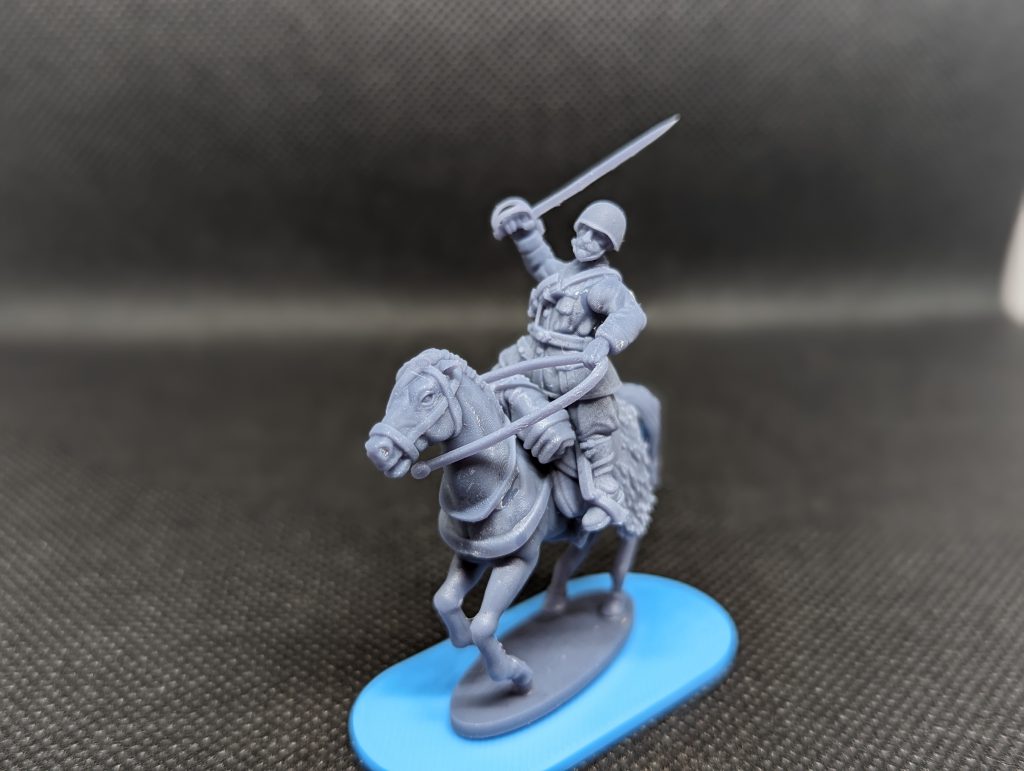 As you can see, this model is considerably more beefy than the Uppsala version, and has quite heroic proportions. Once again, we see a sword that is a little too thin for my comfort, and I'm not convinced that having the reins in one hand was a great idea. I think I'll need to print more pieces and dry-fit them to further experiment before I come to a final conclusion.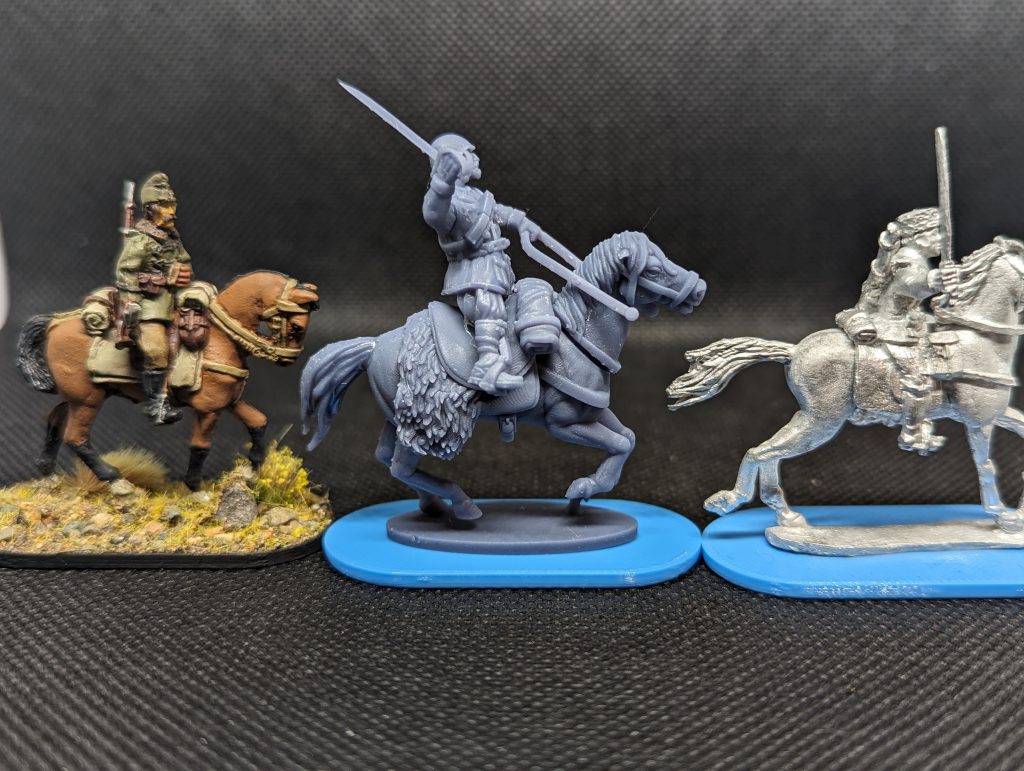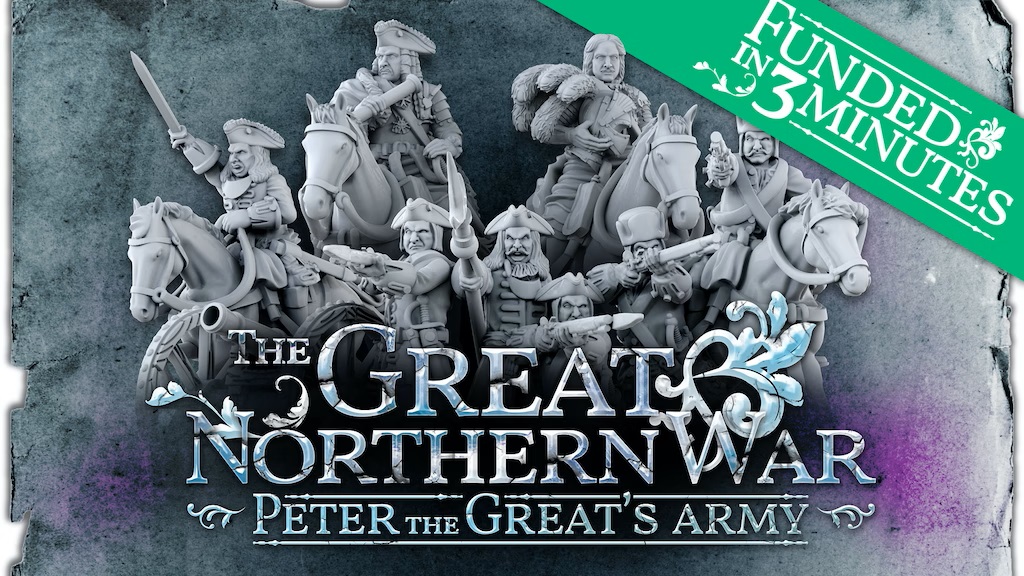 Long-time historical mini sculptor War Bear Studios has launched their first kickstarter, providing models for The Great Northern War between Sweden and Russia in the 18th century. The STL tier nets you 50+ exquisitely dressed infantry, cavalry, and artillery models, as well as a variety of characters.
20th Century
Colonel Muller Miniatures [Wargaming 3D]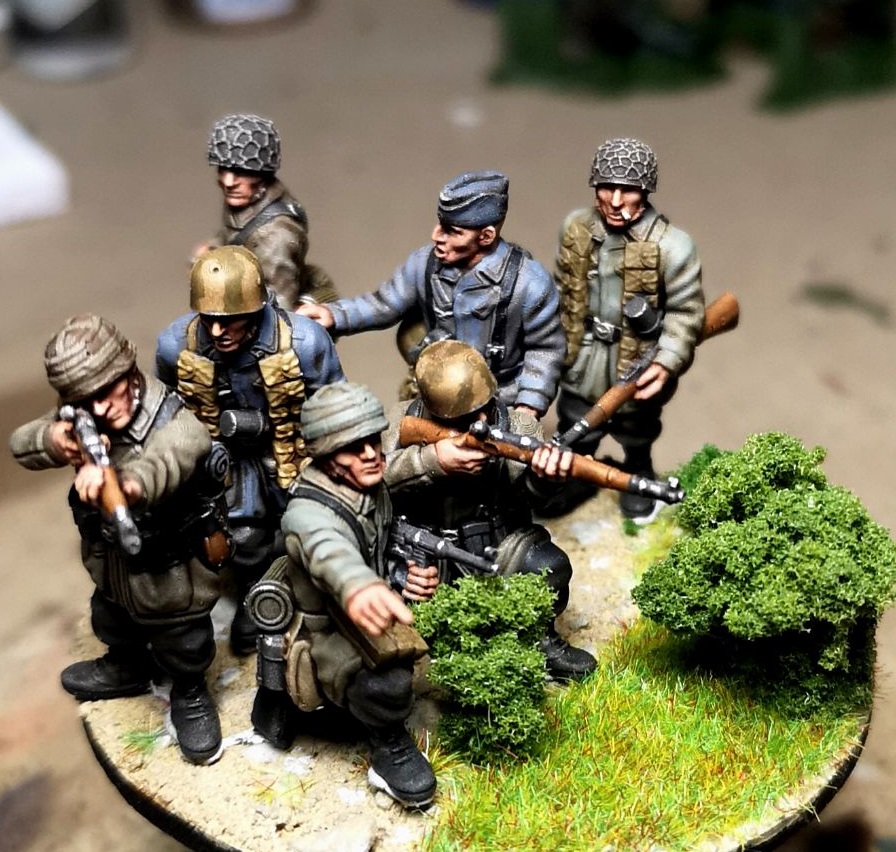 Colonel Muller Miniatures continues pumping out set after set of WW2 minis. Aside from his lovely French, he now has a variety of Fallschirmjager models available. I was finally able to procure a test model to print up and check the quality of the sculpts.
Test Print:
I printed this free French poilu smoking his pipe. The detail is good, but I think I would upscale him a little bit to match the heroic proportions of Warlord/Wargames Atlantic.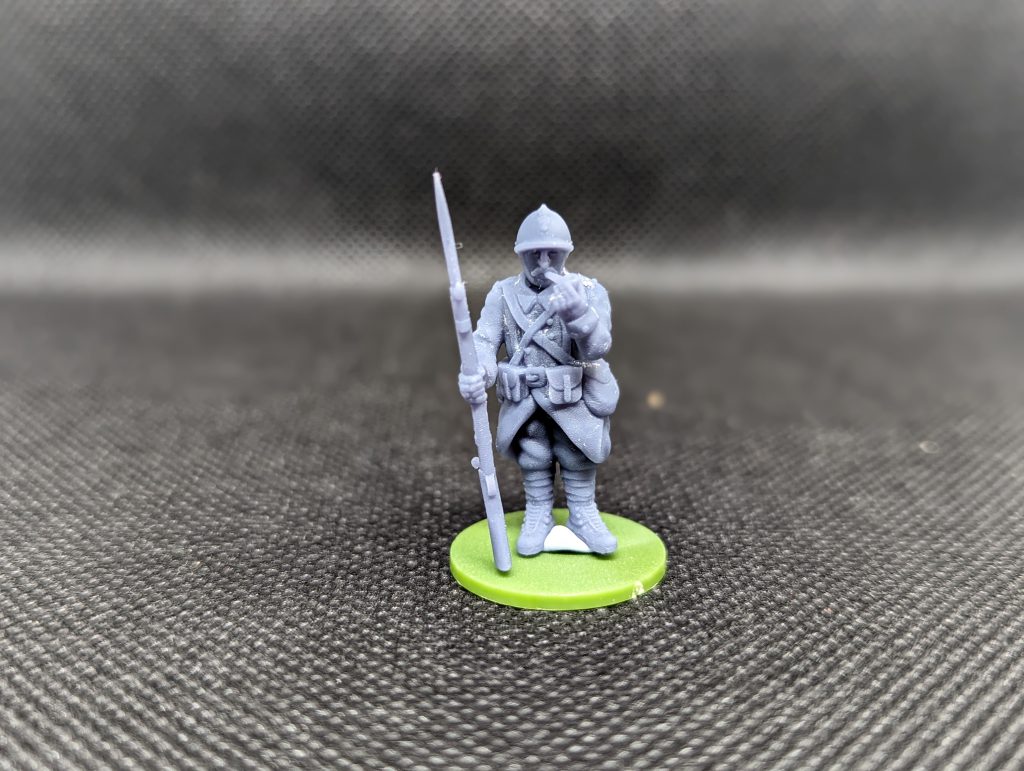 Here he is standing next to a Wargames Atlantic WW1/WW2 Frenchman.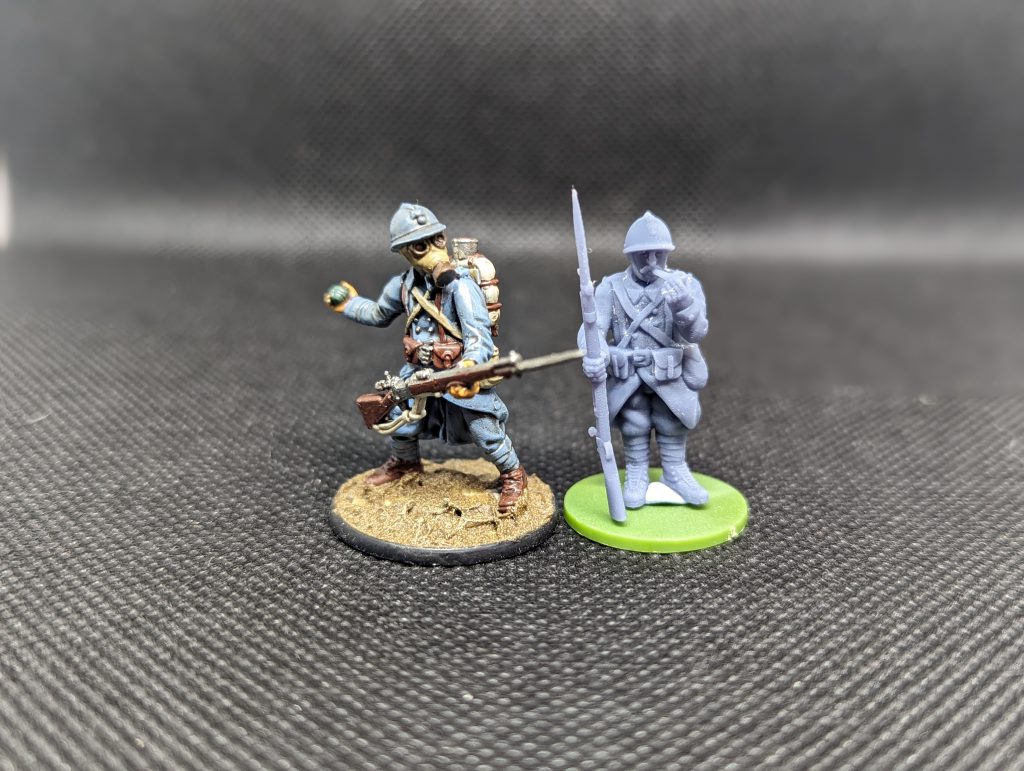 Uppsala Miniatures [Facebook]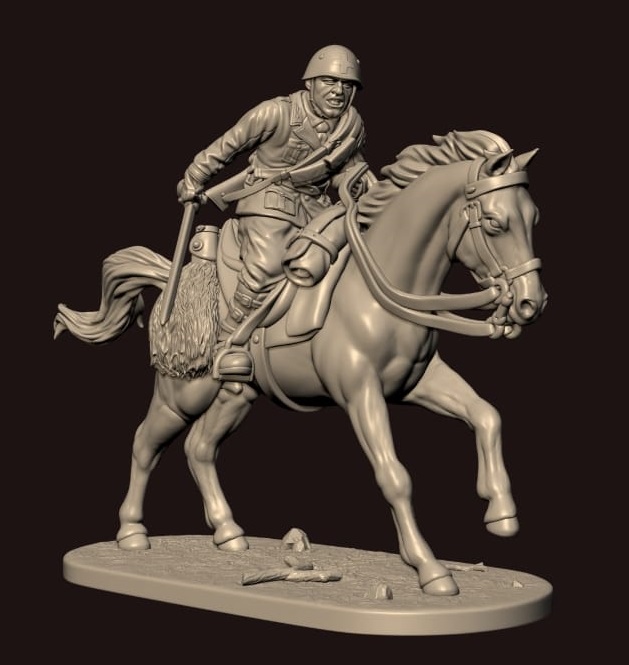 Uppsala Miniatures are a new Italian company breaking into the 3D printing scene. For their first offering they've put together some astonishingly beautiful Savoia Cavalleria Italian cavalry. Eight models are currently finished, with more currently in sculpting. Their founder, Marco Moise tells me their website is coming soon. For now, they're accepting orders via email at uppsalaminiatures@gmail.com or via private message on their Facebook page, for those that would like to purchase physical models or STL files.
Test Print:
I printed a Savoia Cavalleria officer with binoculars reading a map. The sculpt is fantastic, with tons of detail, including even a faint cross on his helmet where the unit emblem would go.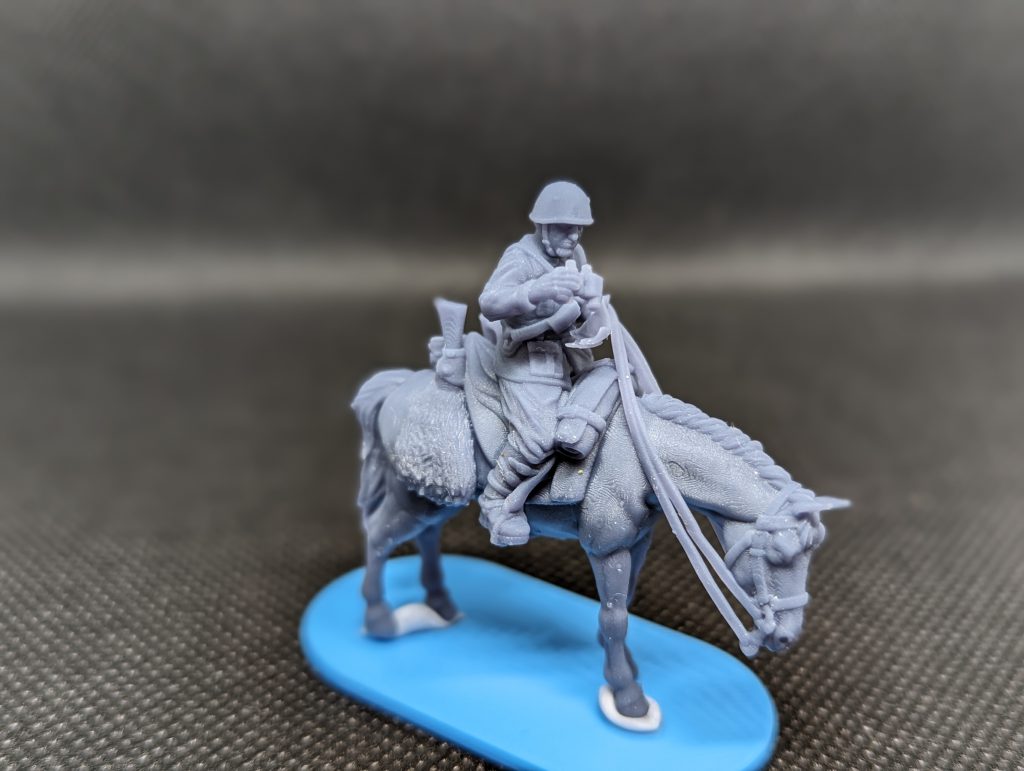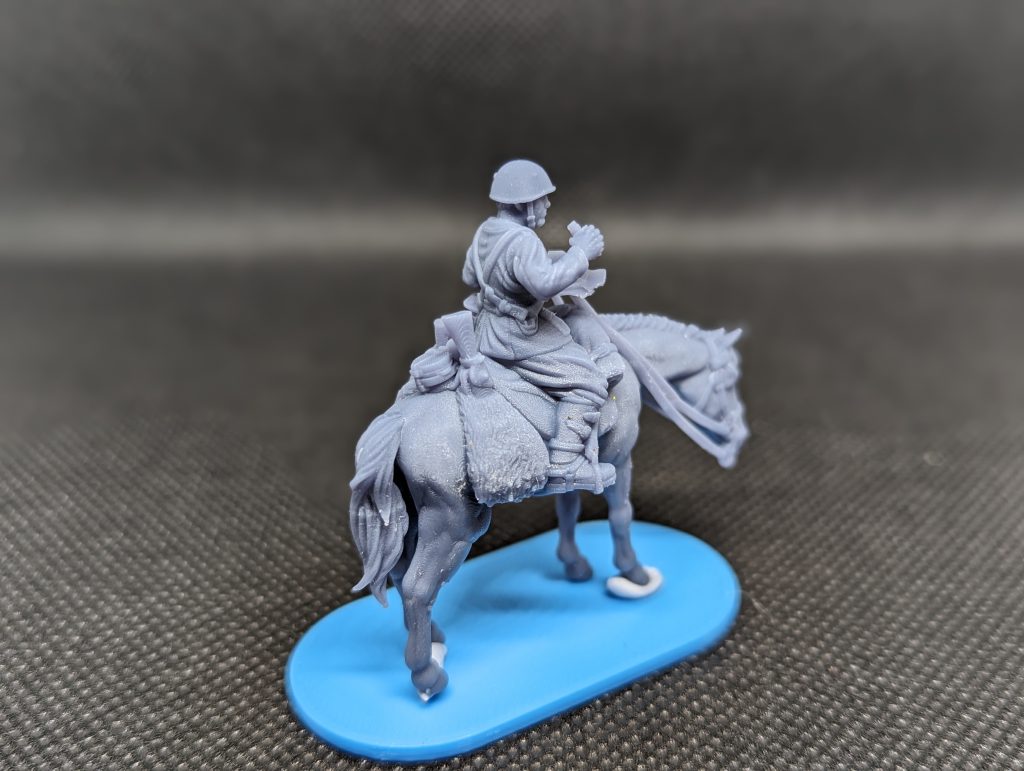 For size comparison I matched him up with a Crusader Miniatures Cossack and a Great Escape Games Hungarian Huszar.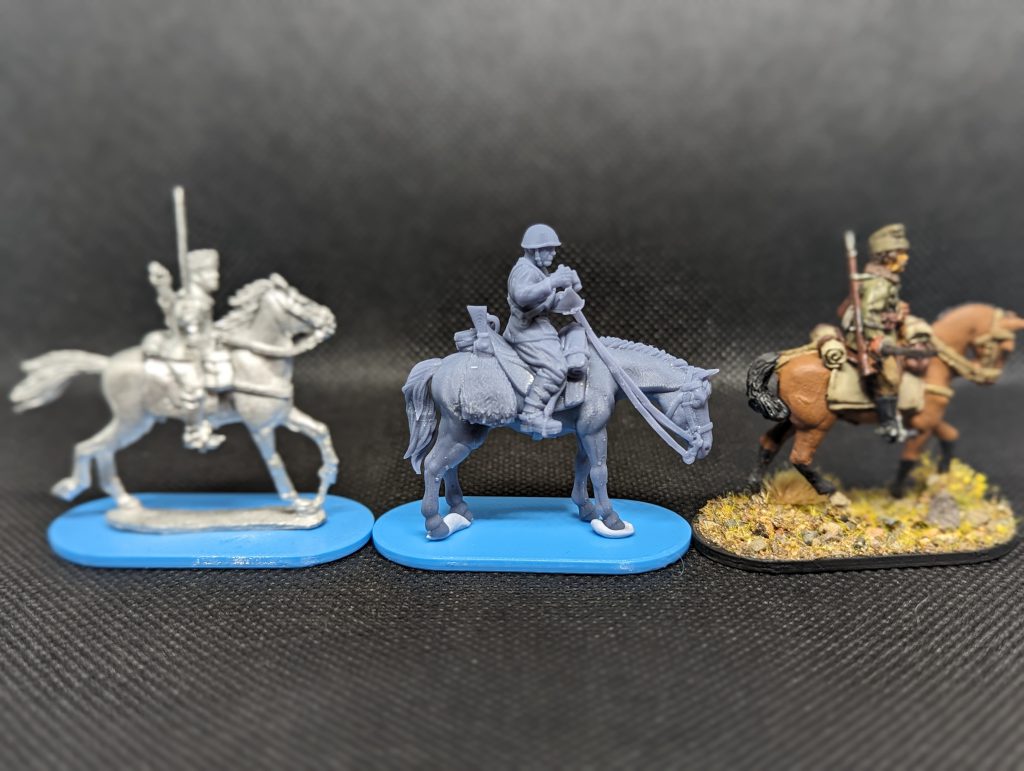 Deweycat Productions [Wargaming3D]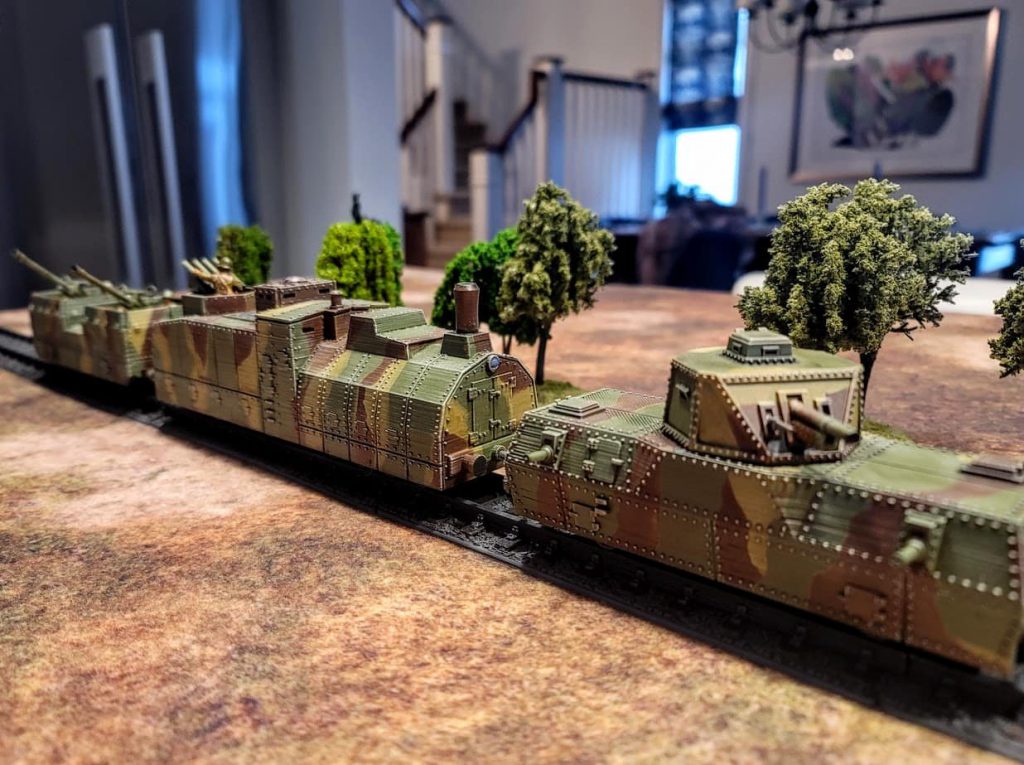 Deweycat has been a staple of the Bolt Action 3D printing community for quite some time, with over 250 sets of models available on his webstore. Recently he has tackled the new Case Blue Bolt Action campaign book and designed models for a number of scenarios. Recent releases include: a Soviet armored train, the Fort Maxim Gorky Naval Guns, and the Italian 75-32 Modello gun. One of the selling points for me is the level of historical research put into his models, as well as a willingness to produce niche and hard-to-find sets.
An upcoming release is a Soviet village with outbuildings and scatter terrain.
Test Print:
For my test I printed up a Maxim Gorky turret in FDM. The model was easy to print, with no dropping from overhangs or excessive stringing.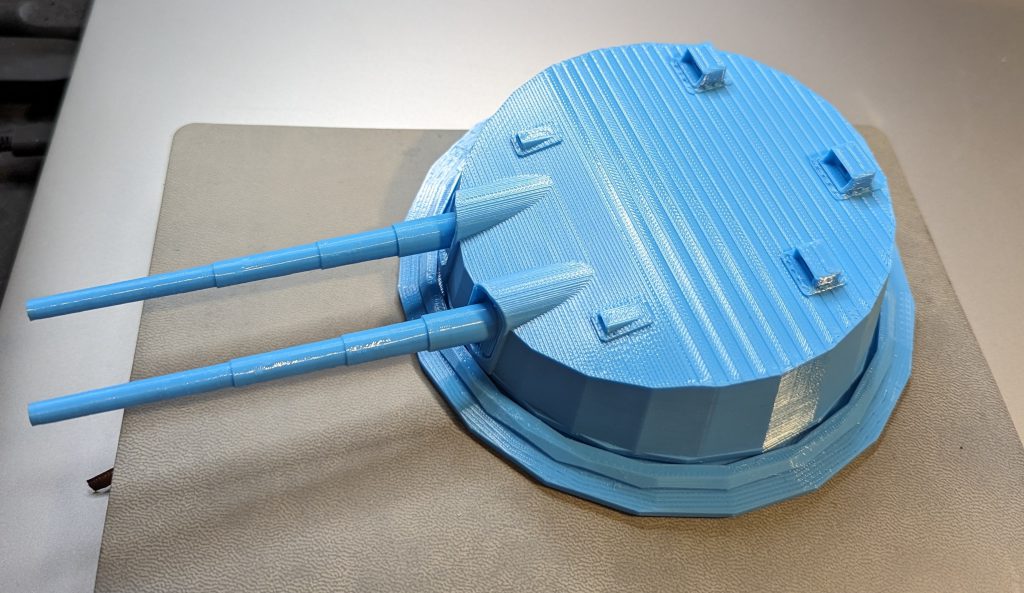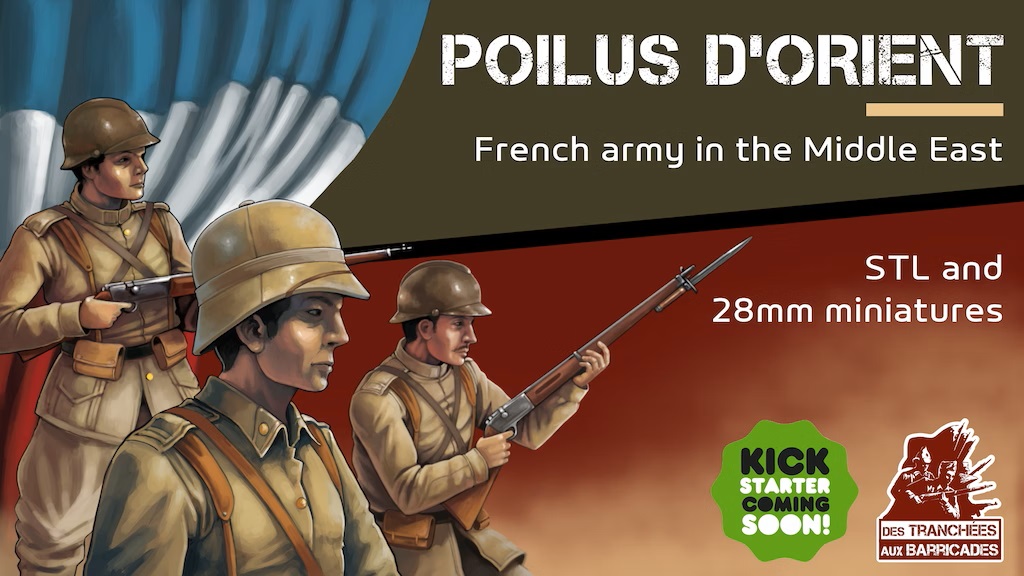 Specializing in niche early 20th century historical models, Des Tranchees has now launched their first kickstarter: Poilus d'Orient. Offering several squads of infantry, armoured cars, and heavy weapons with a variety of head options – this versatile set can be used for French troops in the Great War, the interwar period, and even some WW2 scenarios. I've been keeping a close eye on these as I wanted a French force to use in my Great War Gallipoli wargaming alongside my ANZACs, British, and Ottomans. 
Test Print:
I ended up printing four infantry, a man carrying an injured comrade, and a cavalrymen. The detail is good, and the heads print separately so that you can swap them with other types of headgear. A couple things of note – the reins and sword were quite thin on the cavalryman and could probably use reinforcing. The heads are nicely detailed, although some necks were a bit long for certain bodies, but I just trimmed them with a hobby knife.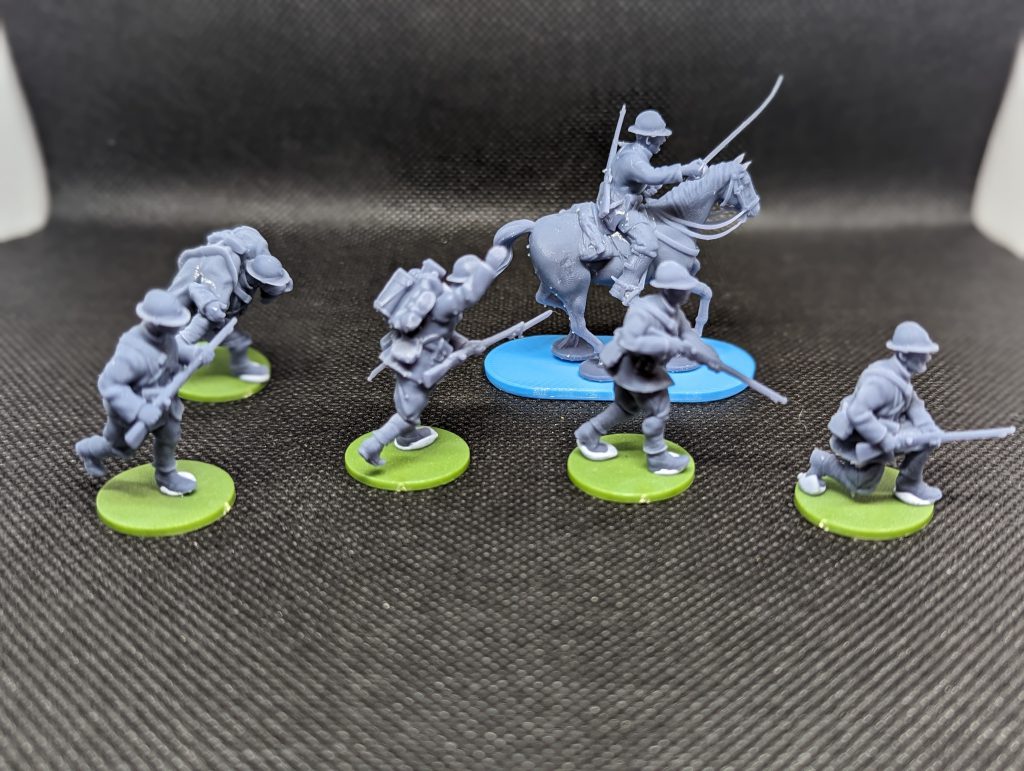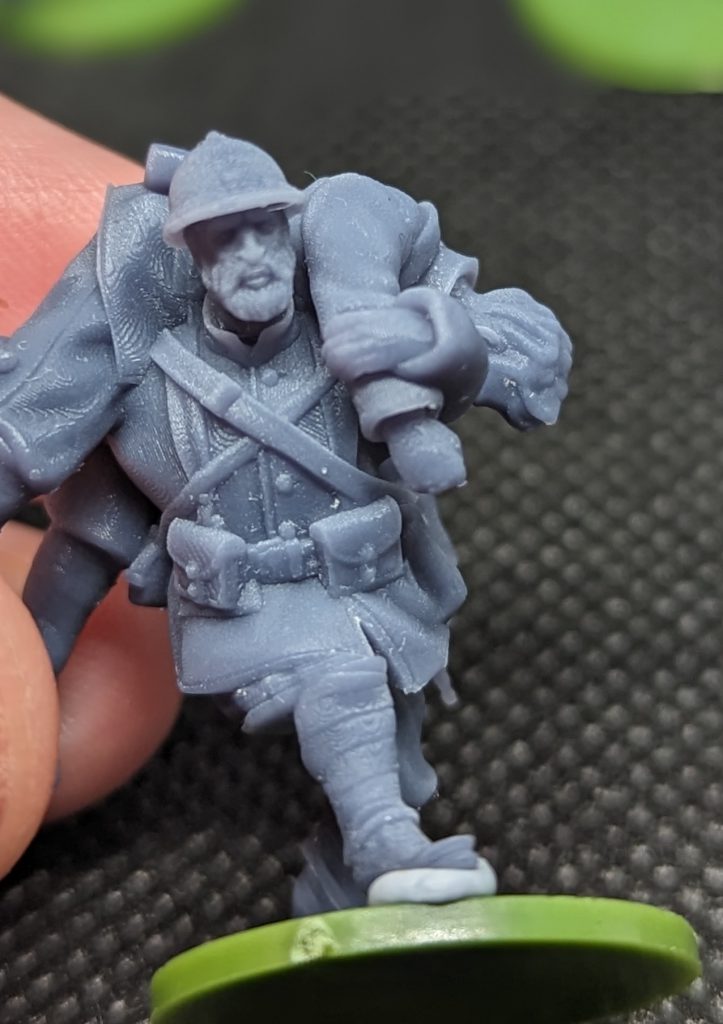 One thing I'd like to see is an option for models with the heads pre-attached as (for me at least) printing modular bits can be a bit of a pain.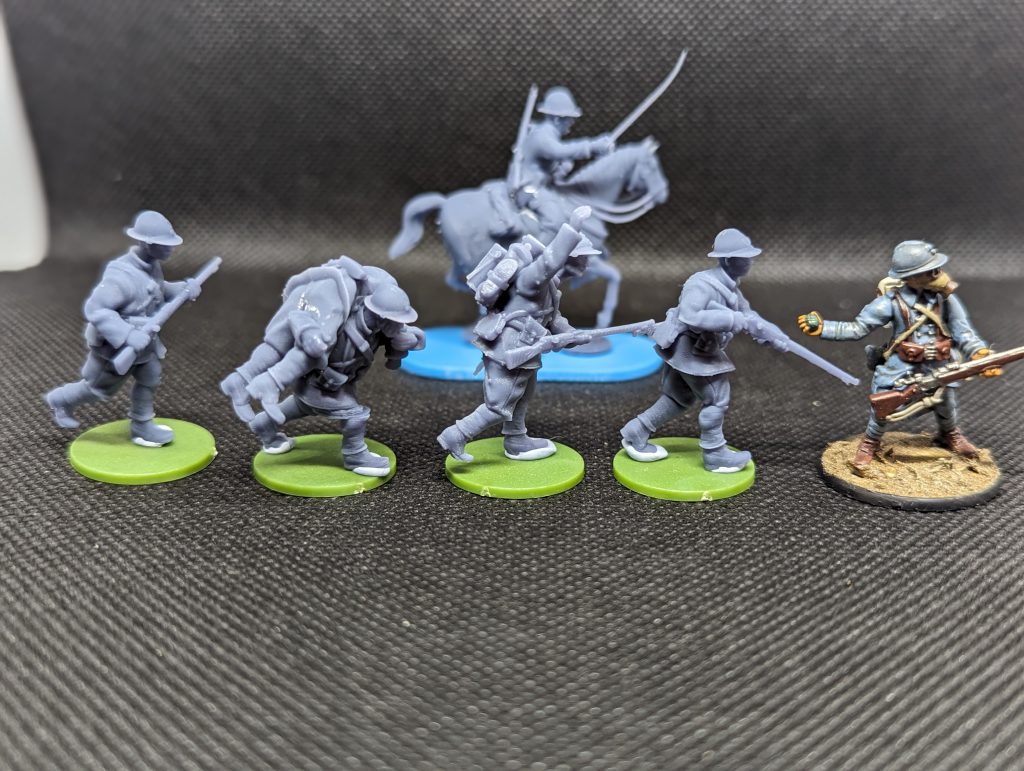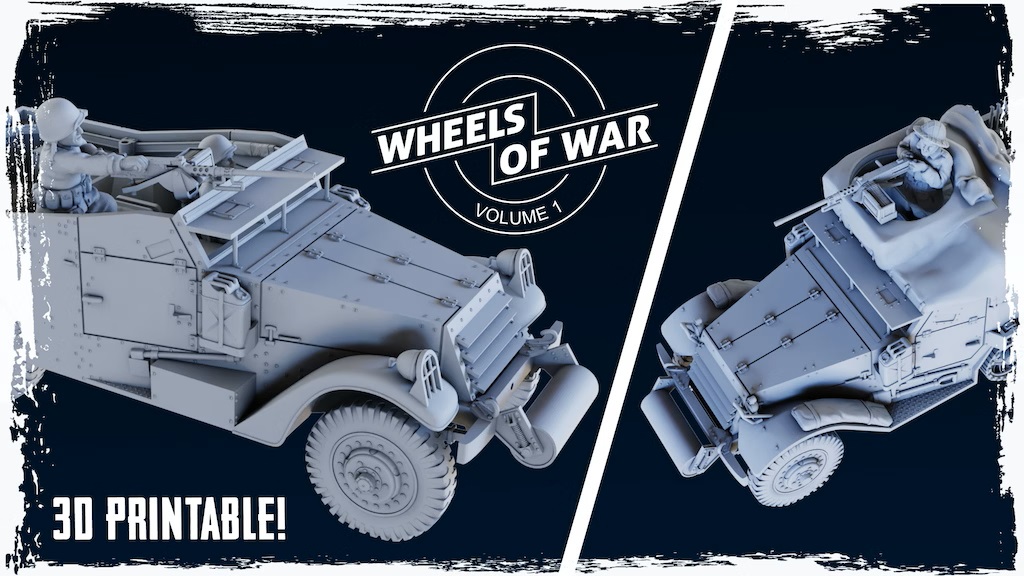 Night Sky Miniatures return with another WW2 Kickstarter – Wheels of War. This kickstarter features several dozen halftrack variants, with add ons for American, British, and Soviet crew. A variety of add ons are also available from their previous Kickstarters. Night Sky are known for their extremely accurate and detailed vehicle sculpts and usually partner with high quality sculptors for their crew models as well. The Kickstarter ends Friday, November 24th.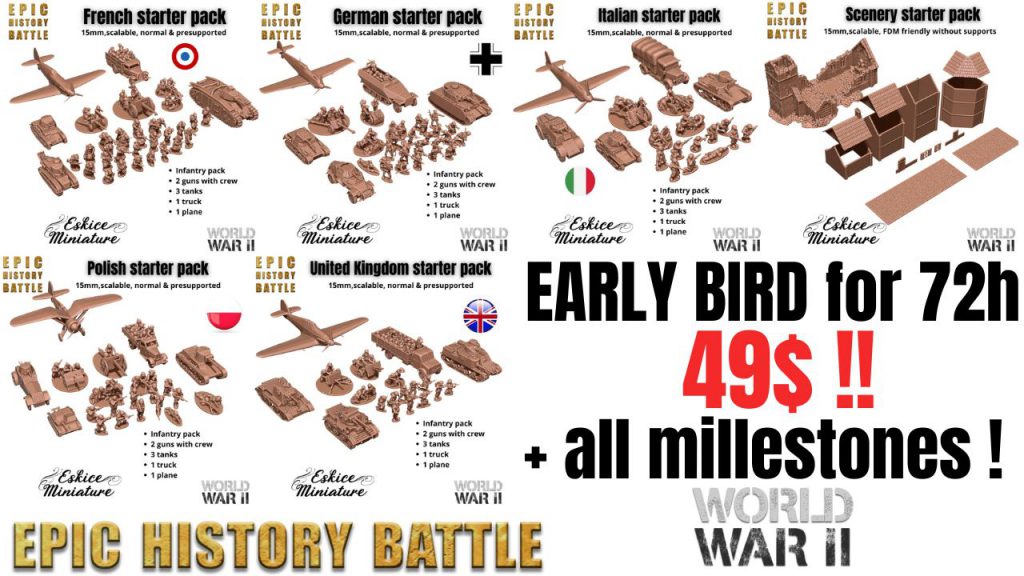 Eskice is back with another MMF Campaign – this time Epic History Battle WW2. Promotional materials indicate five armies will be included: German, Italian, Polish, British, and French. Over 200 models are promised at 15mm scale, plus strechgoals.
Meanwhile, the monthly release for November brings the following:
15mm ACW siege mortar

French AMR33 tank

Carolingian archers

Early war Italian soldiers

Italian 75/18 & 75/34 Semovente tank

German Katzchen troop transport
Test Print:
I printed a German officer from the new 15mm "Epic" WW2 models MMF campaign. If the model looks a little different than the others, it's because I experimented with putting a wash on the model to see if it would photograph better.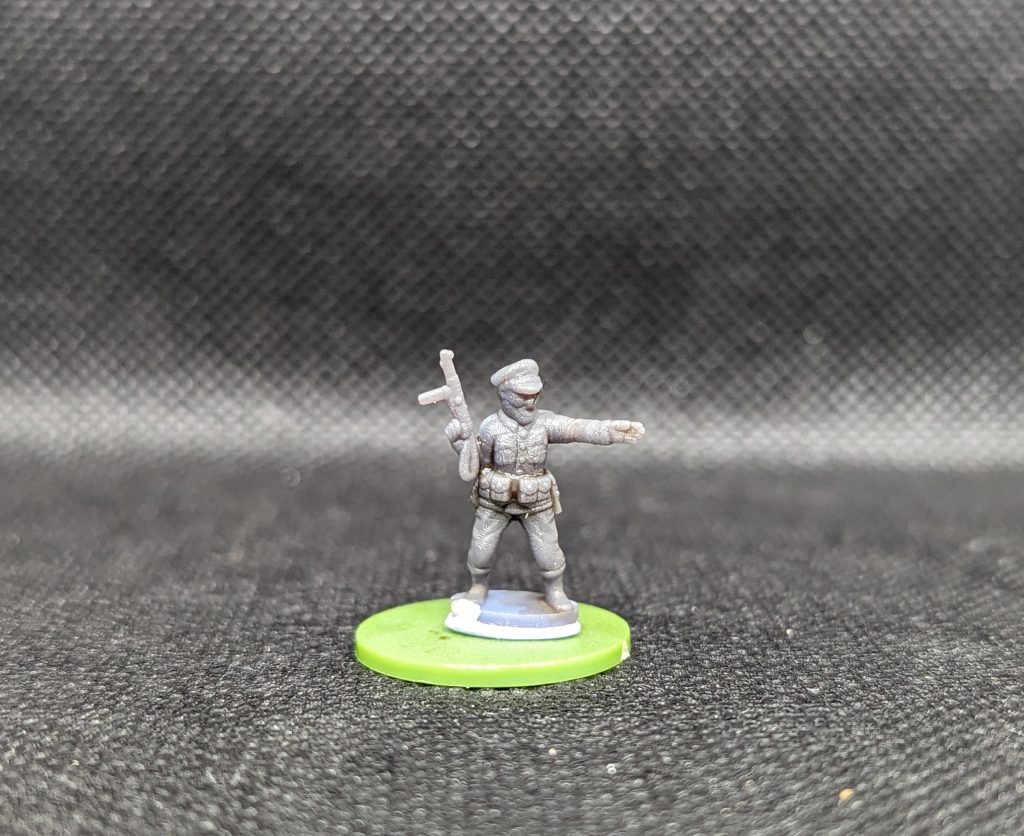 The detail is great for the size, and I think I actually prefer Eskice's stuff at this scale rather than 28mm as his extra heroic scale sculpting style fits smaller models quite well. 
Here I've compared them to Victrix 12mm WW2. I may downscale these models to 12mm to use with my existing 12mm collection.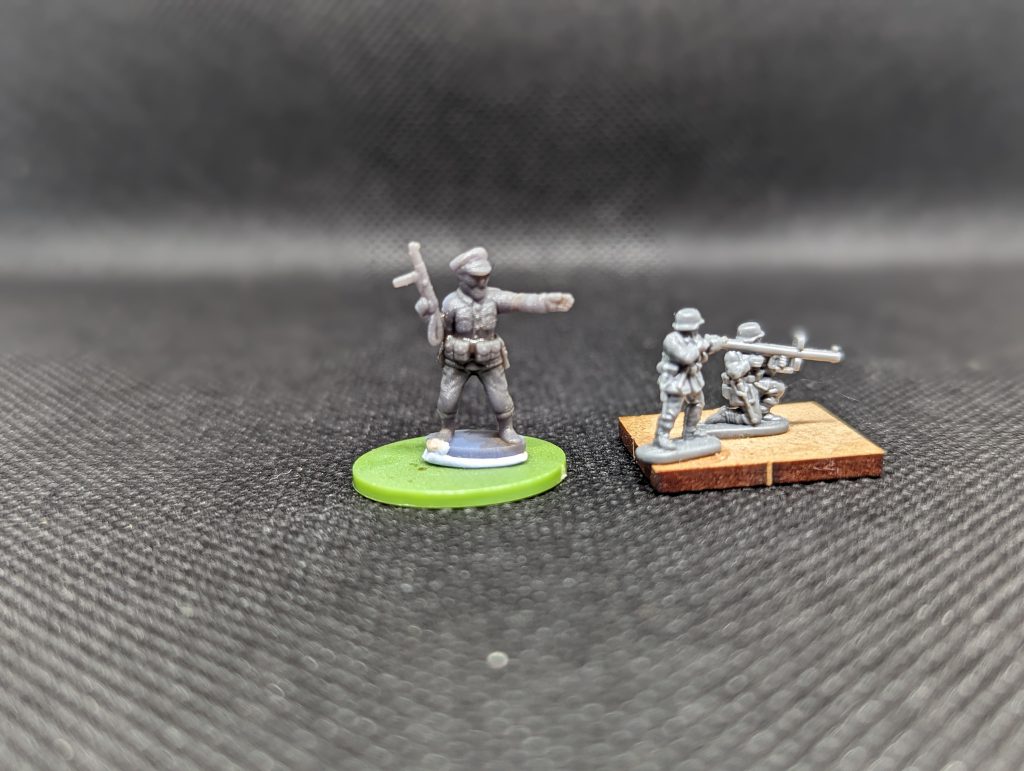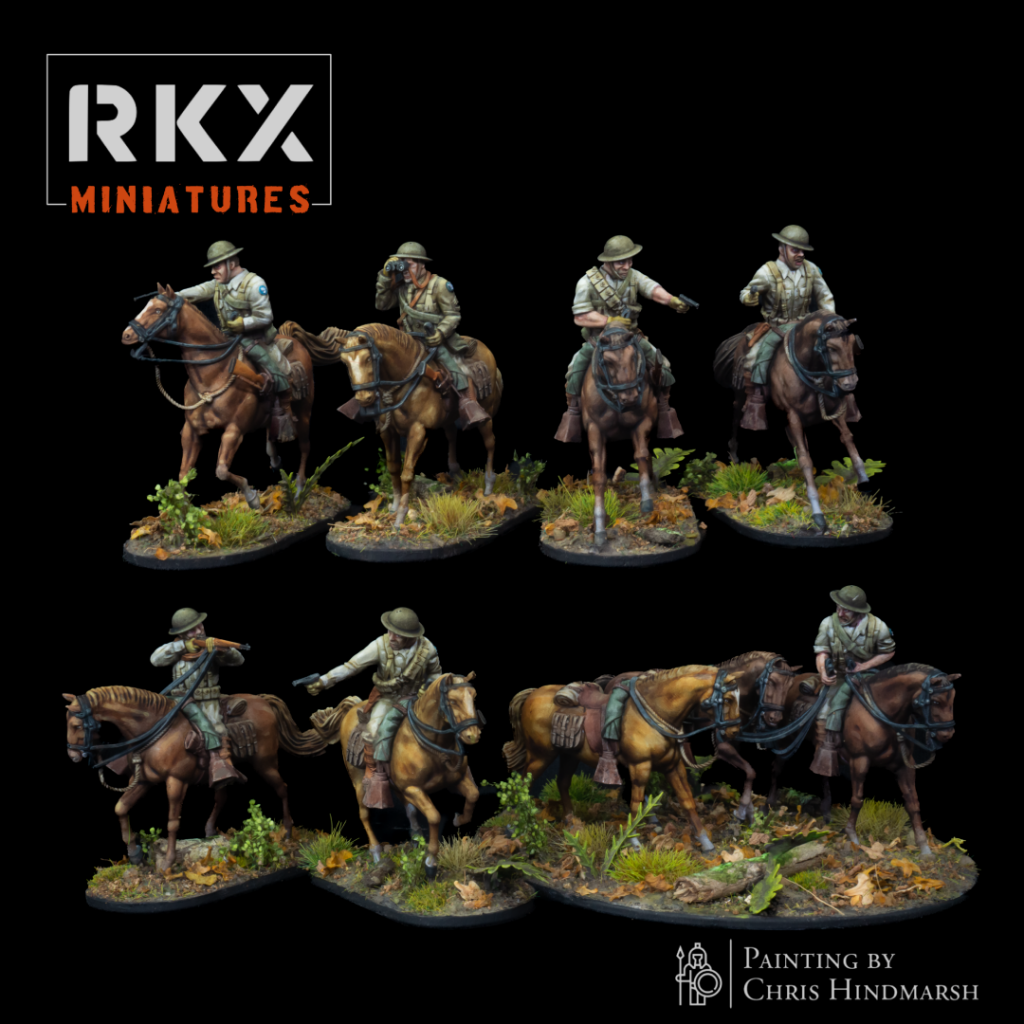 Do you play Americans in your WW2 wargames and feel left out of the exciting cavalry options other armies have? Well, fret no more! RKX have solved your dilemma by publishing their new Philippine Scouts. These lovely and (enticingly priced) models let you field some mounted US troops in old-school Brodie helmets. Modeled after the 26th cavalry who fought the Japanese in the Philippines. They apparently charged a Japanese force with their pistols drawn and scattered them during the invasion of the Philippines.

Up to 12 of these plucky fellows can be taken as a unit in Bolt Action in the Battling Bastard of Bataan and the Generic Reinforced Platoons.
Modern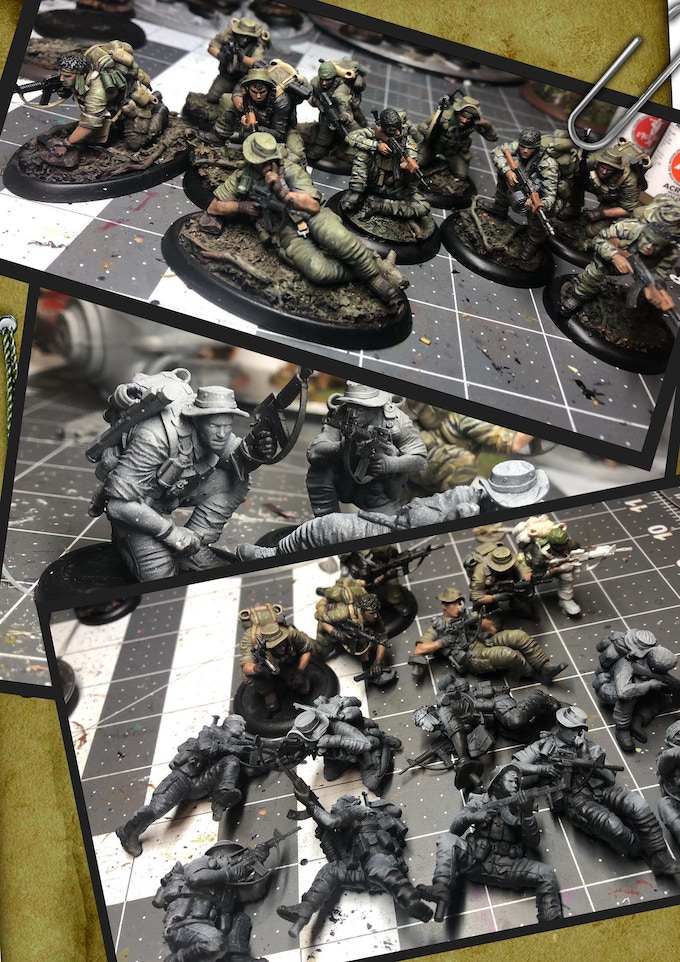 Flytrap Digital has entered the historical wargaming scene with a new kickstarter that offers US and NVA special forces in the Vietnam War. The models look absolutely gorgeous, with dynamic poses and absolutely loaded with equipment. They also have a patreon where they produce a mix of sci-fi and ultramodern minis. As part of the black Friday promotion, their models are discounted on MyMiniFactory at the moment.
Print Test: 
I did two print tests of these kickstarter models. The first was at the native resolution, which is described as "true scale 28mm", designed to match Rubicon & Empress's Vietnam range.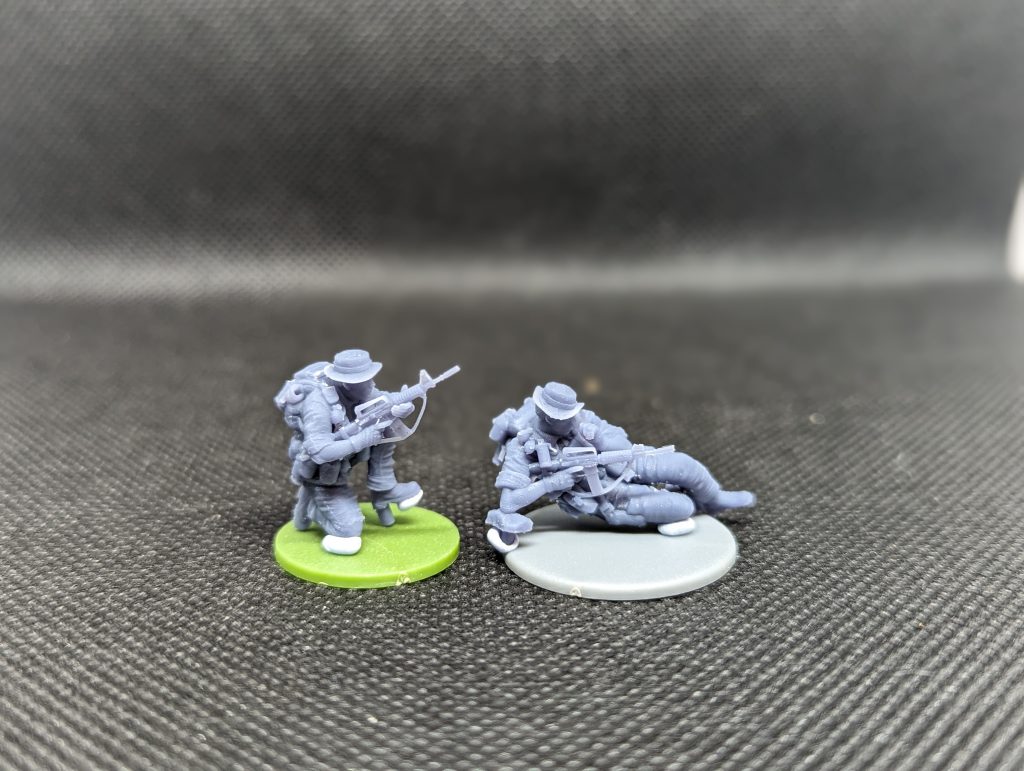 They looked a little small, so I did a second print upscaled 15% to get a more "heroic 28mm" model so see how that looked. I think I prefer the slightly larger version, as there is an incredible amount of detail on these models that are easier to see and deal with when they're slightly bigger. Plus, I generally prefer heroic scale.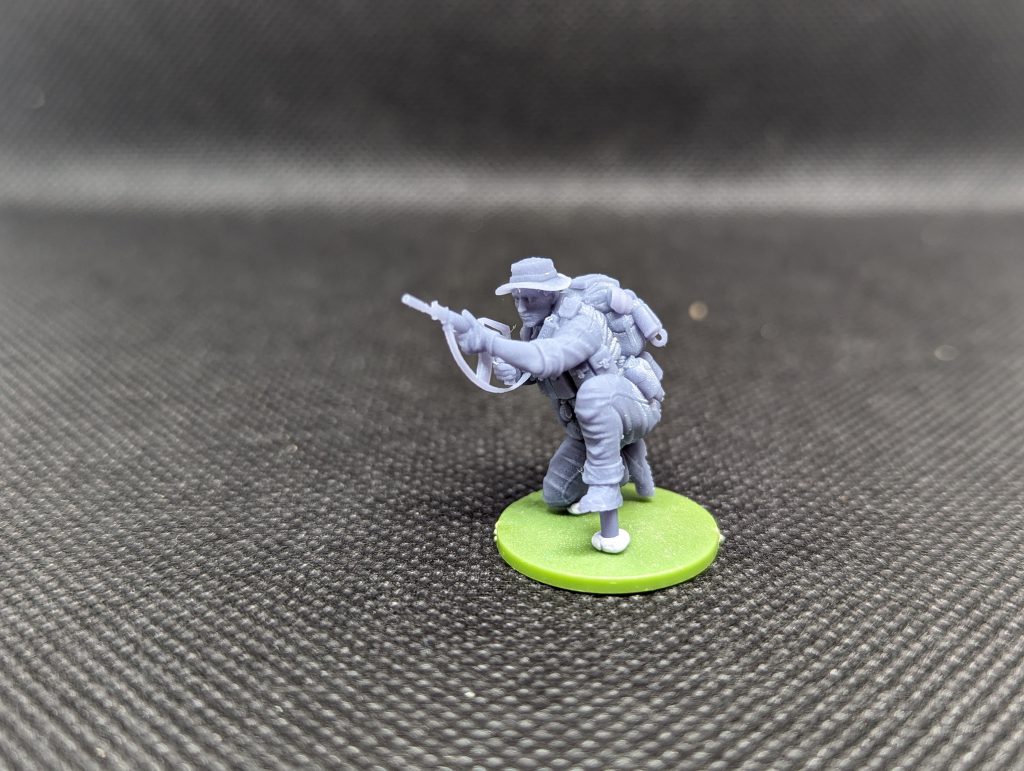 The supports did their job well, although they use some model-to-model supports which I don't like as they're annoying to remove and sometimes blend in with parts of the model (I think I accidentally popped the trigger guard off one model, thinking it was a support). 
Here they are next to a Rubicon US Army model. The upscaled model is on the left, and the native resolution on the right. Bear in mind the Rubicon model is on a taller base.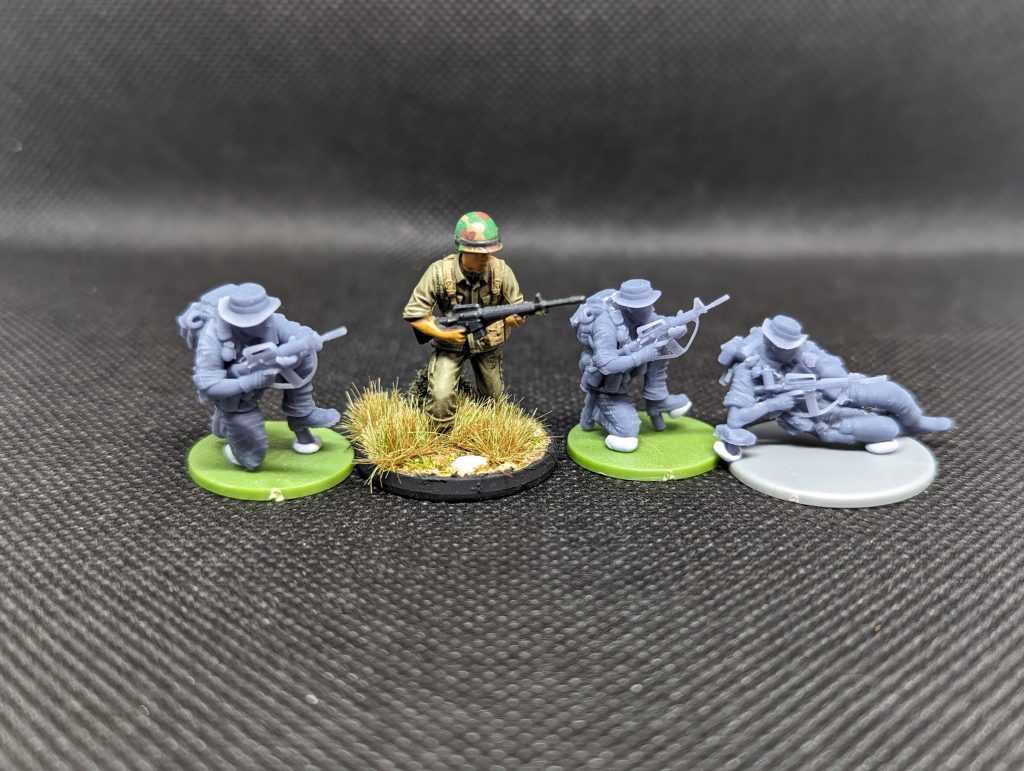 And that's all folks! Check back in a couple months for the Winter Historical 3D printing roundup! If you know any historical 3D printing options I missed let me know down in the comments so I can check them out for next time.
Have any questions or feedback? Drop us a note in the comments below or email us at contact@goonhammer.com.