If there's something that far too many people in the western world loved in the late 20th century, it's the 1950s. The 1950s exert a real and pressing pull on the cultural world we live in and "Ok Boomer" isn't just a funny way of annoying one, it's an acknowledgement that the world they created is crap, but by god we have to live in it anyway.
So three book recommends was never going to be enough to talk about the decade, and it was foolish of me to assume it was.
In terms of Scifi, the 50s is when the future as we see it now was born – when, in the (extremely, overwhelmingly male and) white heat of creation, Scifi Authors embedded aliens, robots, rockets, FTL, distant journeys, ecological collapse, venusian colonisation and nuclear armageddon so firmly into the collective psyche that when we think Science Fiction it's one malt shared with your best guy away from being in black and white. It's also when the true greats of the SF world got their start, so for this edition of Goonhammer Reads SF, we're going to look at some of the SF All-Stars and their slightly weird, often off-kilter 1950's offerings.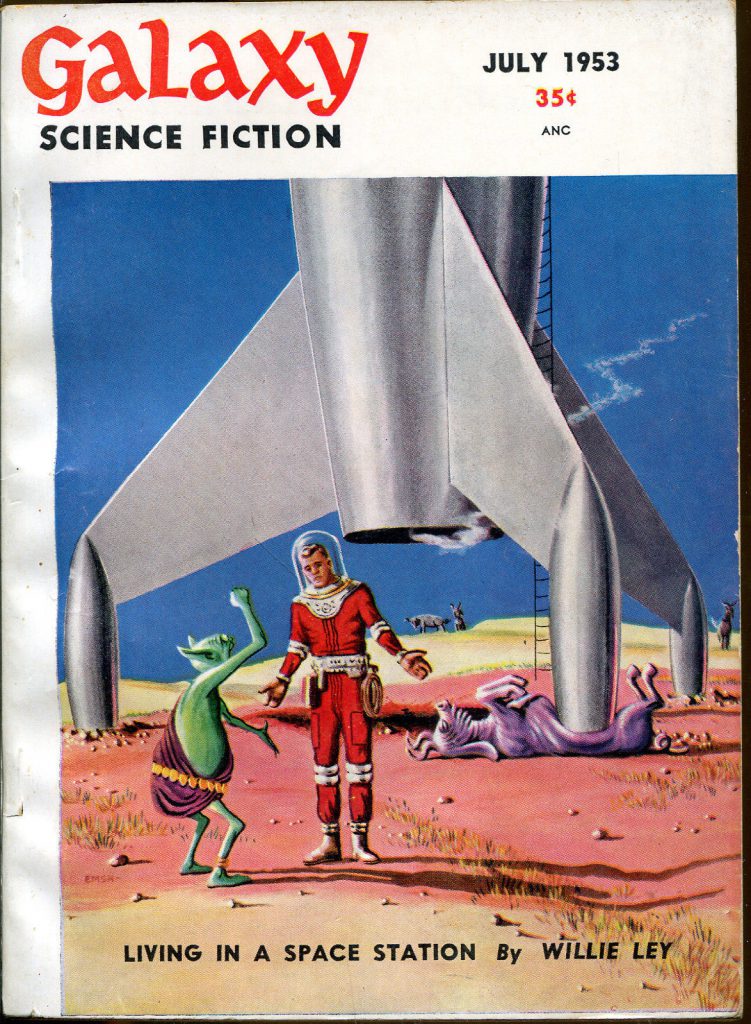 Philip K Dick
If you have even a passing interest in Science Fiction, or TV, or movies, or basically late 20th century history, you've probably read, watched, heard or just lived in the world that Philip K Dick created. You can't really write a "best known for" section for PKD because he's best known for writing virtually everything on at the cinema since the early eighties. It's hard to sum up Dick's work in a suitably short pithy way, so I'll just rely on an old trope when talking about his work – clever, trippy, occasionally funny, and usually mindbending science fiction. Depending on who you ask, Dick might be the greatest SF writer of all time, or he might just be one of the very best.
PKD's work in the 1950s starts to explore the themes and spaces that he would later come to absolutely dominate, but he didn't get really famous until the 1960s new wave was well and truly started. His earlier work is still weird and wonderful but with a little more pulpy space adventure – The Cosmic Puppets and Solar Lottery are both great, but if you want the proper 20-something PKD desperately trying to sell something, anything, to a publisher and coming out with something that's still pretty damn great, you want The World Jones Made.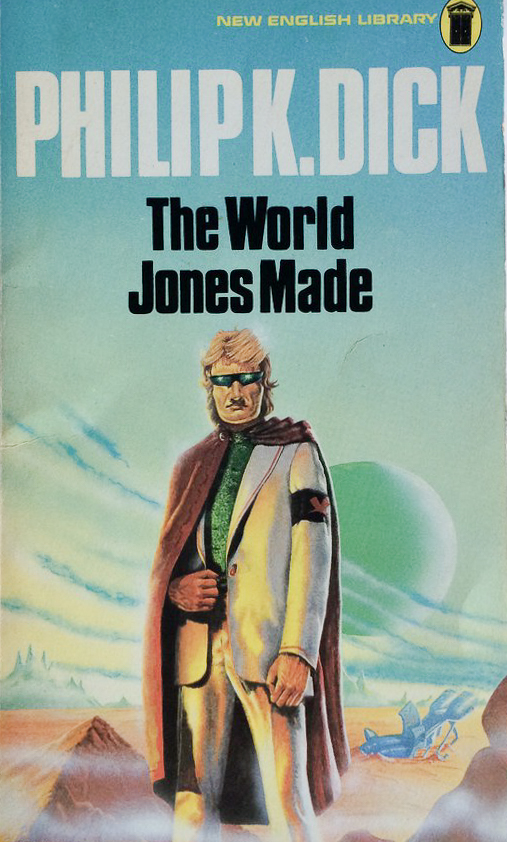 Post-apocalyptic world-spanning federal governments? Future predictions that turn out to be terrifyingly true? Moral relativism leading to live sex shows on the TV with fully legal heroin? Aliens as the rational, peaceful beings and humanity rallying behind a new Hitler who is unquestionably portrayed as a fucking piece of shit? It's all the PKD touchpoints but if you've read his later work you'll see the clear Golden Age pressures and styles in World Jones Made – if you've never read him before strap in, because this is probably the least weird, and most traditionally Scifi he gets.
Frederick Pohl
Pohl is one of the absolute greats, an author with a publication history so long it starts pre-war and ends in 2011, but for some reason he's not remembered as well as some of the other titans of science fiction. That's a shame because a lot of his work was far ahead of its time, not just that he was one of the great prescient SF writers, particularly in the recommend below, but that he was until the 80s always a little ahead of the trends of the genre. In the 50s he wrote some masterpieces better off classed with the New Wave (coming soon folks!), in the 60s some very odd stuff looking to the trends of the 70s and beyond and finally supporting some of the really envelope pushing works of Samuel Delaney and Joanna Russ in the mid to late 70s. He was one of the great SF editors too – working on Astonishing Stories, Worlds of Tomorrow, Galaxy Science Fiction and Worlds of If, so if later 20th century has a shape or a theme, Pohl was probably involved in it at some level. We'll get to his masterpiece Gateway eventually, but the early Pohl was all about collaborations, and working with Cyril Kornbluth, he created the single best SF of the 1950s.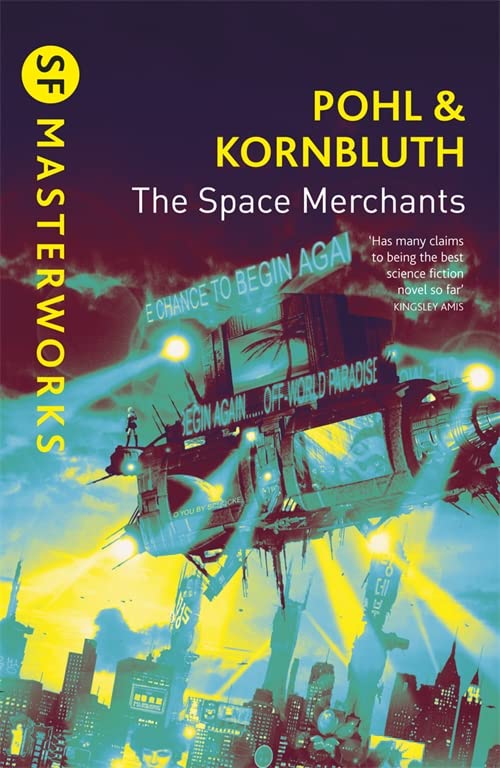 The Space Merchants is a wonderful book. It's fun, it's interesting, it's a sharp and obvious social critique that's never quite too obvious, it's a damningly possible look at where corporate-mega-capitalism could take us in barely any time at all, and a murder mystery to boot. Mitch Courtenay is one of the top advertising executives in a world where the Mad Men have not just taken over, but perfectly shaped the world to their will. Ecological devastation, rampant consumerism and corporate-statism is just the start, and when Mitch tumbles out of his world he's led through nightmarish wage slavery into a revolution that will sweep across the solar system.
It's a great book for 50s Scifi because it takes a lot of the core concepts – strong male hero, big pointy rockets, using a man's skills and knowledge to explore a new world – and mixes them up with everything else you find in the 60s and 70s, all the social commentary, invention and even – shock horror – strong fairly well written female characters with their own motivations. At the time of publication about the only comparison people were making was to Huxley's Brave New World, but this is gloriously, amazingly, also a pulpy SF adventure, not just a solid whack to the face with the satire bat.
It has a sequel, but don't bother. It's great, just the way it is.
Andre Norton
You might not know Andre Norton – I didn't, until fairly recently. I definitely didn't know Andre Norton was the pen name of Andre Alice Norton, prolific author with a massively influential back catalogue of SF and fantasy, romance, straight up adventure fiction and some of the earliest DnD tie in novels. She's another one with a very long publication history, one that has been unjustly and unfairly shuffled off into the various sub-genres Scifi nerds have used to denigrate women's writing – "juvenile" and "young adult" SF, or even "romance". Her output was massive, prolific and influential – what starts in the 50s with the monthly recommend has an incredible long shadow still felt today.
Norton wrote for a long, long time and ended up shaping much of what we think of as tie-in genre fiction. If you're here on Goonhammer you know how big that market is, and how important people find it – look at the approximately one thousand billion Black Library books there are. That starts – for good and for ill – with Norton writing some stories about her experiences playing with some guy called Gygax and his weird little game.
Oh, and she also wrote The Beastmaster novels, significantly better than the movie.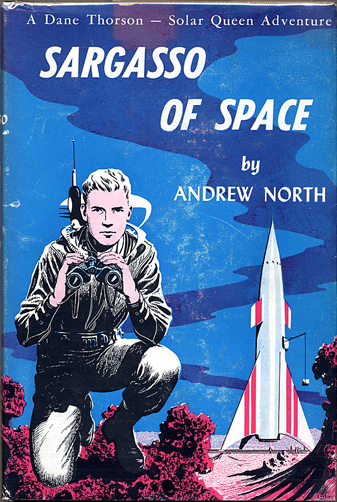 The recommend for Andre Norton is Sargasso of Space. None of Pohl's far-reaching trend prediction here, Sargasso is pure undiluted 50s SF in the grand American style. Dane Thorson is fresh out of spaceship training and sent out on the Solar Queen, a trading ship bound for anywhere they can transport freight, make deals and do some semi-amateur archaeology on the side. There's pirates, gunboat diplomacy, swashbuckling adventure, laser guns, aliens and big pointy rocket ships. It's not a complex or deep book but what it does incredibly well is tell an adventure story you can devour in a couple of hours, and it does this very well. If there is a pinnacle of the scifi serial type of novel – the kind of thing that would give us Forbidden Planet, Buck Rodgers, Space Command and Space Patrol and eventually Star Trek – it's here, possibly jostling for space atop that peak with van Vogt's Voyage of the Space Beagle.
Black Library Pick
This week's Black Library Pick is Wraithbone Phoenix – I read this recently for a review and it's really stuck in my head as a fun – and occasionally funny – sci-fi noir-ish heist movie of a book, with lots of cyberpunk influences creeping in. I wrote a whole review of it this month, and unusually for a lot of the Black Library I've found myself still thinking about it a couple of weeks later, and will dive in for a reread in February. It's a solid novel that explores genetics, decaying cities, memory, vengeance and identity, and the more I think about it the more I can draw a very vague parallel with one of the – if not THE – greatest cyberpunk novels of all time – Pat Cadigan's Fools.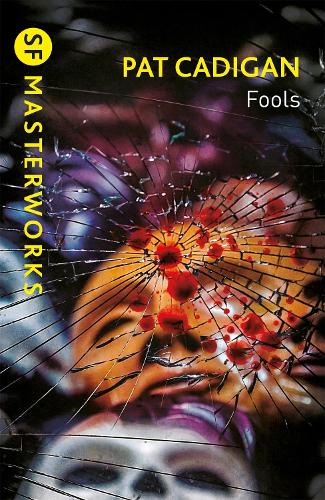 Yep, that's right, not Neuromancer, though got to love that opening line, because Fools is just that bit better where it counts. It's about memory and identity, freeloading brainhackers, bodysnatchers, addiction to everything, decaying cities rotting in the harsh glare of neon strip lights, murder, chases by assassins jacked up on wetware and stimms while you're never quite sure what face is going to look out of the mirror. Fools does the physical chase and violence of Wraithbone Phoenix but also takes us in the direction of  disturbing and fascinating metaphorical, metaphysical and psychological violence, malleable personality and weaponised symbolism. It's a slippery, ephemeral bugger of a novel until the final section draws it all together – the most satisfying way to read is probably through reading and rereading the first two bits, before the last third lifts up the rocks and shines a light on the half-hinted plot threads you might have missed. If you want to immerse yourself in a grim dark future, and feel the adrenaline of a macguffin hunt and a dangerous race for the prize, Cadigan is the best possible choice.
Questions? Comments? Suggestions? Keep screaming at your computer WHEN ARE YOU GOING TO TALK ABOUT HEINLEIN? Get in touch contact@goonhammer.com, or leave a comment below and join our Patreon and talk about books, please!