Goonhammer is proud to spotlight the Show-Me Showdown, the Lord Marshall Conference's (LMC) largest and only three-day competitive event, taking place in Kansas City, Missouri July 14th through the 16th. Comprising up to 160 players this year  the Show-Me Showdown will see eight rounds of exciting and new 10th edition tournament play! Get your ticket now! And in addition to being the first independent Warhammer 40,000 World Championship event of the new edition, the Show-Me Showdown is also the first event to officially endorse the Tabletop Battles app for use in competitive play.
Tabletop Battles app is hands-down the best app out there for tracking games of Warhammer 40,000, and with support for 10th edition tournament play built in there is simply no better way to ensure smooth round-by-round mission play as an organizer or manage your games as a player. Avoid the challenges of managing a card-based system at the table with the app that features:
Intuitive game setup and workflows that facilitate easy game management

Simple, clear tracking that minimizes miscommunication

Supports 10

th

edition missions with a reliable secondary randomization function

Supports the Leviathan Tournament Companion, including updated secondary scoring and pre-set mission/rule/deployment map combinations
If you haven't already, go get it!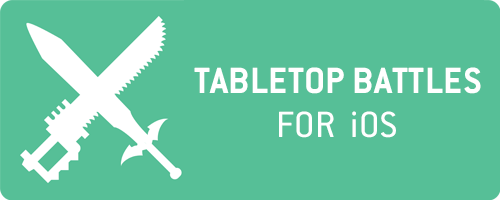 As a perennial favorite on the Midwest calendar, tickets for the Show-Me Showdown are available – get them now and claim your spot at the Warhammer 40,000 World Championship!
Further details on the Lord Marshall Conference can be found here.
Further details on the Games Workshop Warhammer 40,000 World Championship can be found here.
Have any questions or feedback? Drop us a note in the comments below or email us at contact@goonhammer.com.