Over the past four years we've spent a great deal of time covering narrative play across a number of games, covering everything from Crusade and Path to Glory in the Warhammer universes to historicals and asymmetric warfare to running your own campaigns. During that time we've tried a number of different tools for managing those campaigns, and talked about some of our favorites.
In particular, one tool that we always particularly admired was Administratum, an app built to help manage Crusade rosters in 40k. So when the creator of Administratum said he'd be stepping down last year, we reached out about continuing the project and agreed to a hand-off.
So it is with great excitement that we are announcing that we have been developing a new and improved Administratum, which will support a variety of game systems. Over the next few weeks, Goonhammer Patrons will be able to test out the new platform and features by building and managing Crusade rosters, after which we'll launch the free platform to the wider community.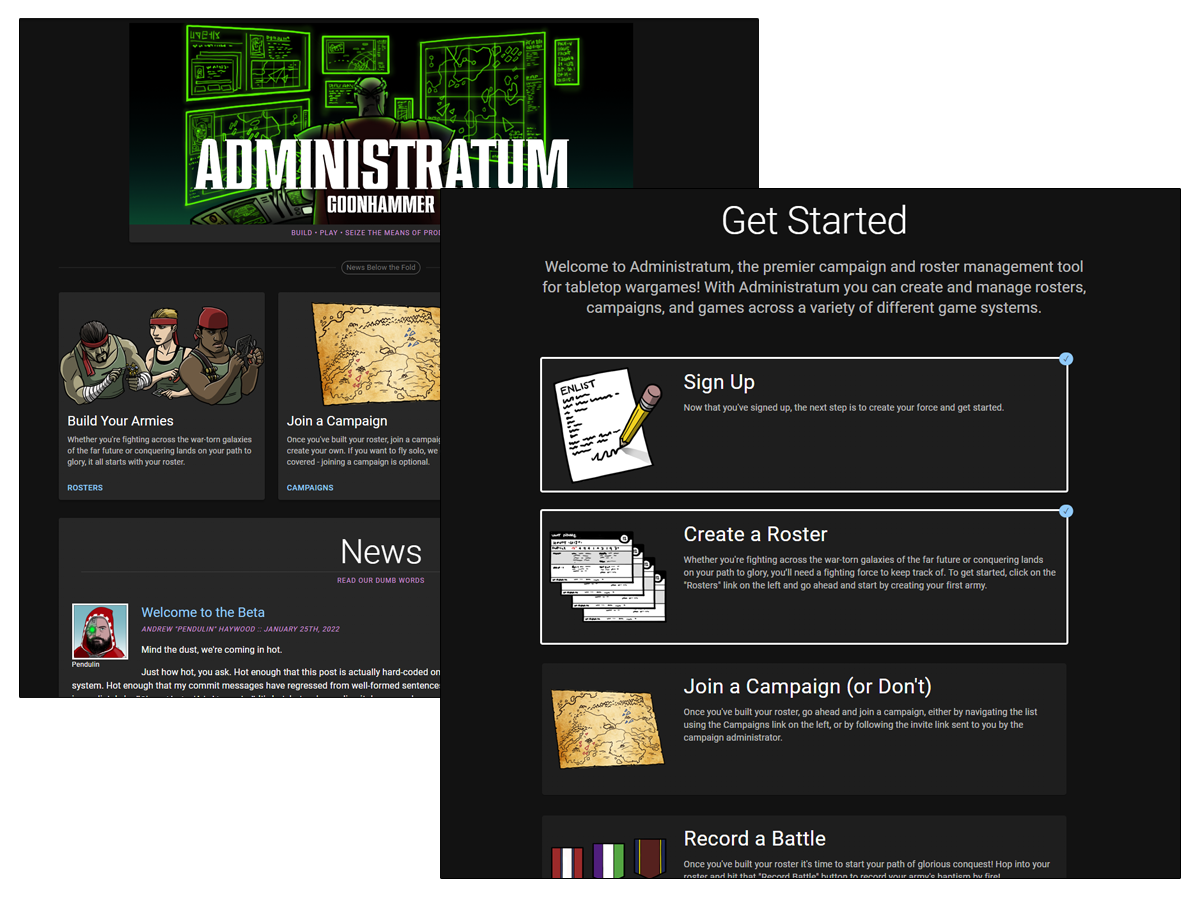 Though we're starting with Crusade, expect to see more exciting announcements from us around other game systems in the future (and holler at us asking for your favorites).
We're incredibly excited to show off everything we've built, which includes new features that weren't in the previous Administratum. 
If you're a patron, you'll see special invite text below with a link to the preview beta. Otherwise, sit tight – we're hard at work right now on adding the finishing touches and figuring out how we can support other games and systems, so hold on for that full announcement in a few weeks!