Howdy, and welcome to a review of the new Paint Starter Set that CGL is releasing out with Army Painter specifically for Battletech. I'd like to give a huge thank you to Catalyst Game Labs for sending us a review copy before we get started. Having a paint starter for mechs is a stupendously good idea, because there are a lot of people jumping in to the tabletop end of the franchise right now coming from the new video games, many of whom probably don't have much experience with painting.
Contained in the box we have 10 paints and a couple of booklets. Two of the booklets are generic and seem to come in every Army Painter paint set, but the third is Battletech specific and I really appreciate it showing you exactly what a mech you paint using only the materials in the box will look like. I always appreciate seeing example models that are not painted to a ludicrous studio standard, because it can be really disheartening to new painters if they start out and only see models that are pretty far beyond their capabilities.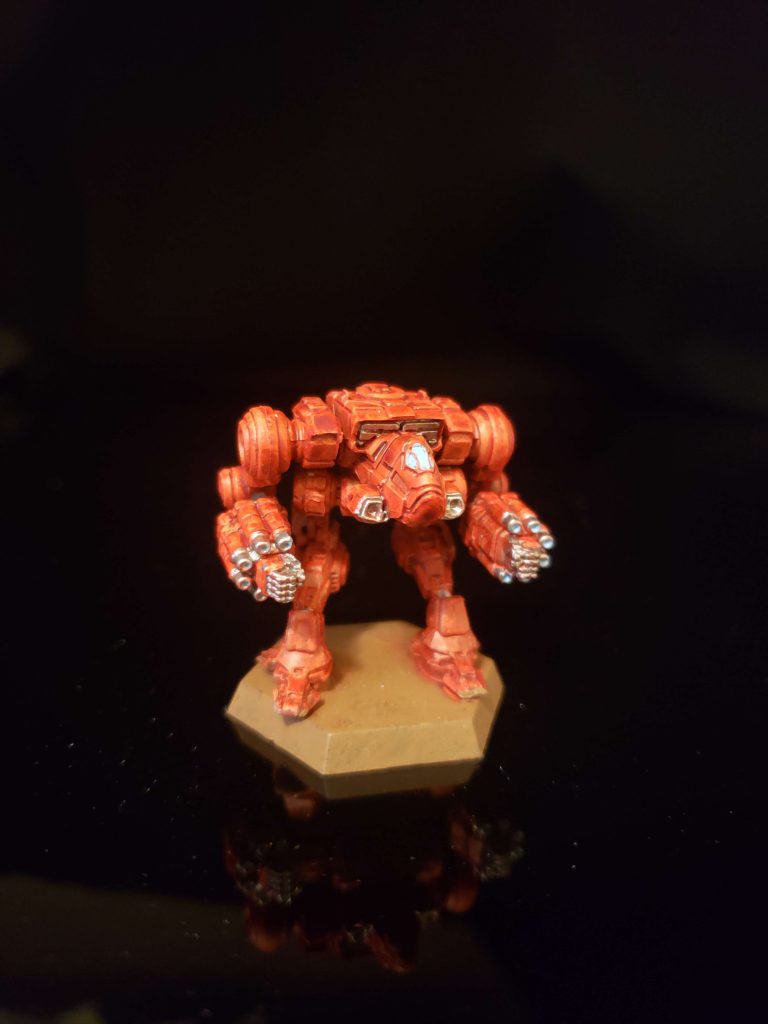 The paints contained in this box are 5 speedpaints, 4 regular paints, and a bottle of brush on primer, along with a small brush. The primer is slightly annoying to apply with that small brush, and I personally find it a bit to small for use with Speedpaints, but it is a pretty perfect brush for doing the metal and cockpits. I'd recommend picking up a larger brush along side the set to save yourself a bit of trouble, but its not that big of a deal. The regular paints are Actuator Metal, Battlefield Brown, Hazard Yellow, and PPC Blue. These are mostly decent paints, but I have to give a massive negative shoutout to the Hazard Yellow, which is, with no exaggeration, possibly one of the worst yellow paints I have ever used. A section on my Davion Green Axman was painted in it, and I genuinely cannot see where. It is incredibly weak and low pigmentation far beyond how weak yellow normally is. I think the set would have been much better served replacing this paint with a Black, which would have helped the Actuator Metal go on a little nicer, because it is generally best to paint metallic paint over a black underlayer. That said, this is the only one of these paints that I really have any issue with, the PPC blue is a really nice tone, fairly close to P3 Arcane Blue but in a dropper instead of a pot, and Arcane Blue has been my go-to cockpit blue for a while. The Actuator Metal is a fairly generic gunmetal silver colour, which is a good thing to have on hand.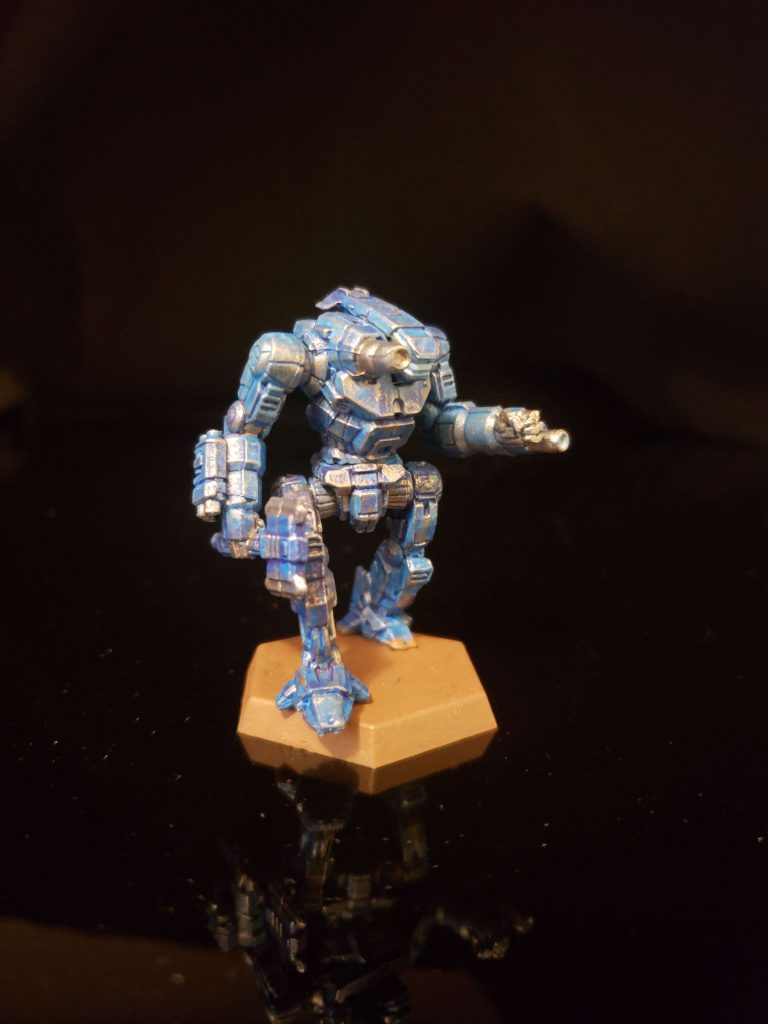 The Speedpaints are Kurita Red, Davion Green, Liao Green, Marik Purple, and Steiner Blue. Naming them after the factions is understandable to make them more recognizable to new fans, and they are all pretty close to the stereotypical colours of each faction's "Main Unit". The Liao Green is a hair too bright and green-y for Liao but the rest are completely on point. Using them was pretty easy, and they are very friendly to new painters. I am reasonably sure that these are re-labels of the existing Army Painter Speedpaint line, with Steiner Blue being pretty close to Highlord Blue, Liao Green being Orc Skin, Kurita Red being Blood Red, Davion Green being Camo Cloak, and Marik Purple being Purple Alchemy, near as I can tell. All of these colours are fairly nice, and my only other complaint is that I wish there was a Wash in this box. I can't decide if I would rather have a Wash or a Black replace the Hazard Yellow, but nothing else in the box feels very cut-able.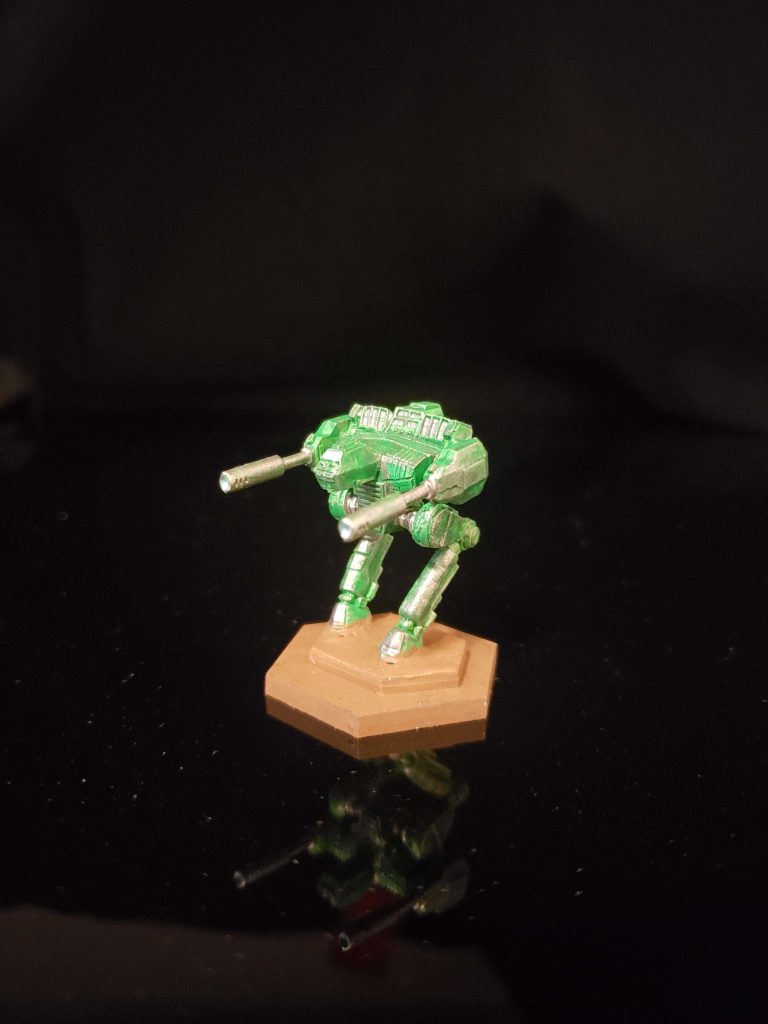 There is an elephant in the room when it comes to speedpaints, and that is the re-activation problem. This is where the Speedpaints will re-hydrate and "bleed" into the paints that you put on top of them. These do still have that issue, but compared to the bottles I have from my Speedpaint Starter set, they seem to do it less? The bottle of Blood Red that I have bleeds into standard acrylic paints, particularly whites and greys, but the Kurita Red here only seems to bleed into other Speedpaints. Generally speaking this limits you to only using a single speedpaint colour on a mech, which is a shame, unless you are deliberately blending them. For new painters though, I wouldn't worry super hard about this, just stick to using one of the Speedpaints per mech and you will do just fine.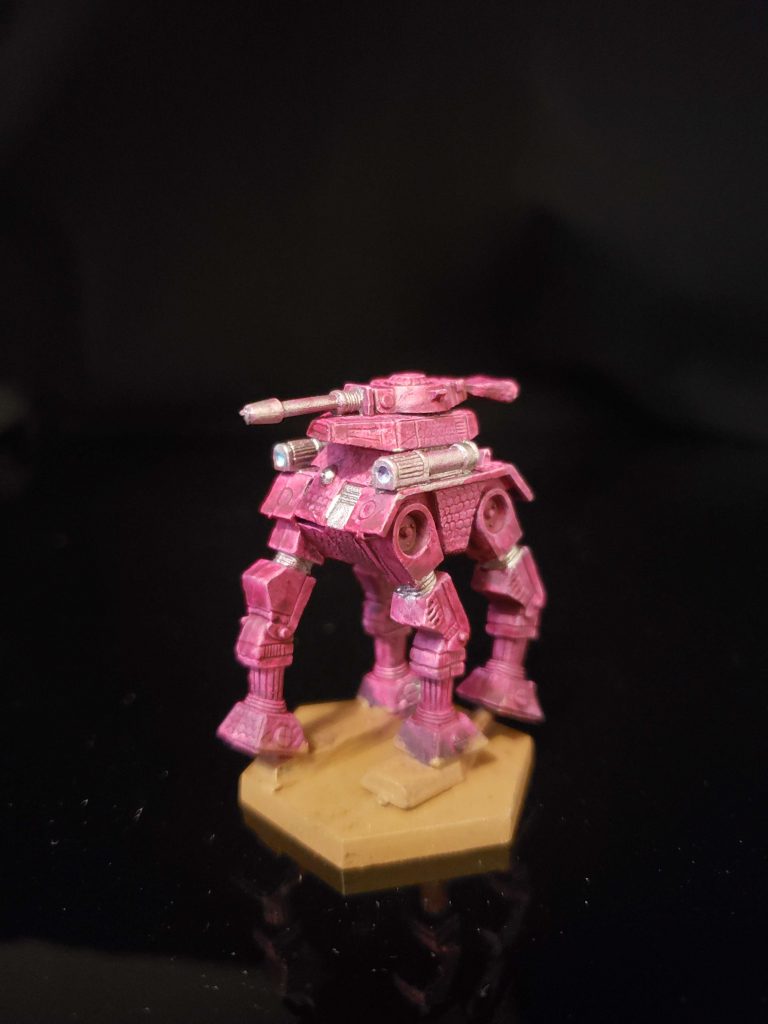 The Speedpaints were incredibly easy to use. They are especially good for brand new painters, as they can give you a pretty nice look in a fairly short amount of time. I would recommend, if you want to take things a bit further, to take a look at our underpainting article here on the site, because Speedpaints take undercoating very well. I was able to do 5 mechs in about 2 hours with the contents of this box and, while I would really like to touch up the metal and wash some parts down, they came out pretty well. I tried the paints on a mix of new plastic models and old metal ones, both Ironwind Metals (the Sha Yu) and even an older Ral Partha (the Goliath), and they all took the paint pretty well. On the Steiner Blue Axman and Liao Green Sha Yu I also tried weathering them the way that the box recommended, and I honestly think it came out great on the Axman in particular, that blue takes the steel type weathering very nicely.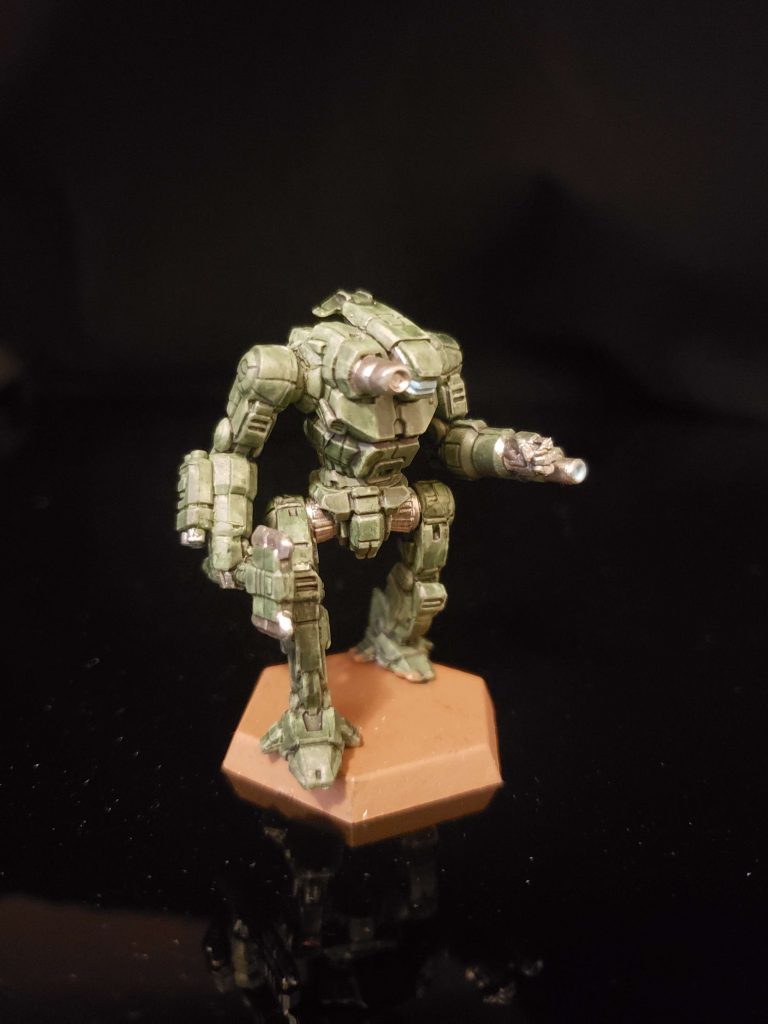 Overall this is a really good box for new painters, my only recommendations would be to pick up a bigger brush and a black paint with it when you buy it, not because you need to, but just to make your life easier. I like the colours a lot and have already started using the Davion Green on a few other mechs, as that is easily my favorite paint out of the box, and it works fantastically for Mercenaries or SLDF or really any faction that likes to use a camouflage pattern or olive drab. The Steiner Blue will probably be used when I get around to doing a Brotherhood of Randis force, as I really think that it would take some more weathering and rust effects really well.